Here's to an easy, healthy summer!
You can stay slim, fueled, and satisfied with these healthy salad recipes high in protein! When the weather is hot, you might not want to cook. These salad recipes can be made without heating up your house. Soooo many bonus points that they are made with real food, are high in protein, and are good for you!
They are easy-breezy for summer, too. Be like this cat and get focused on easy healthy wins.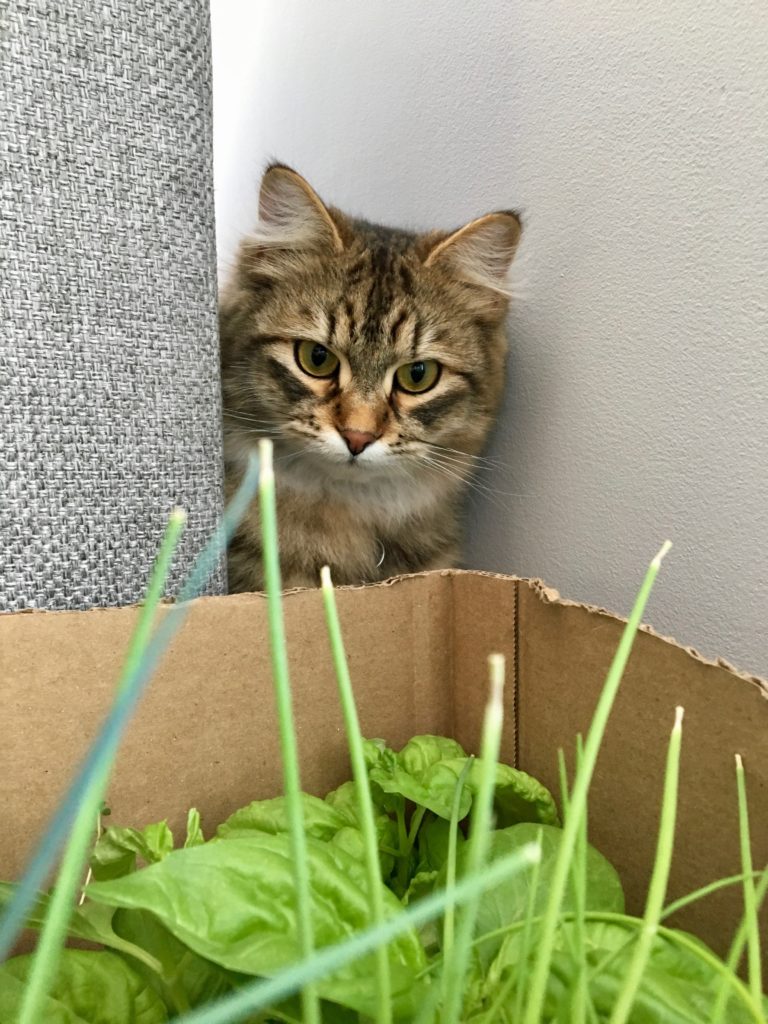 Summer Refresher: The Importance of Protein
Just in case you need a quick refresher, eating lighter or eating healthier doesn't mean skimping on foods high in protein! Although salads are often associated with weight loss, you'll need the protein these salads have to offer because your body doesn't store protein for later. Although it gladly stores fat, am I right?!
You need to keep eating protein to have enough, and it's involved in super important functions like building immune cells and repairing your muscles to help increase your metabolism. If you don't consume enough protein, your muscles can breakdown. Instead of losing fat, you can lose the lean muscle you worked hard to build!
That's why I've made this recipe eBook with delicious salads that give you plenty of protein in each serving!
Best Weight Loss Tips for Summer
Who wants to think about dieting when summer is here? I know it's on a lot of people's minds as they try to fit back into last summer's clothes and bathing suits. Here are a few tips so you can eat healthily without it being a main focus on your summer to-do list:
stop eating before you're full
try to eat s..l..o..w..l..y..
base your meals around lean protein and veggies
opt for fruit for dessert
set time limits, like 3-4 hours between snacks and meals
try to start your day with at least 15g+ of protein
plan out/buy healthy snacks in advance – don't rely on what's convenient when you're hungry
limit your carbs to one or two palm-sized portions at each meal- stick to one (or less!) if weight loss is slow for you. Choose real food carb sources as much as possible
eat these healthy salad recipes
10 Protein-Packed Salad Recipes
Each recipe I've included has the nutrition information, like calories, grams of protein, etc, as well as directions and serving sizes. Adjust for what will work for your family. Cook your meat on the grill, in the crockpot or pressure cooker, or in the morning before it will heat up your house! Double the recipes so you don't have to cook as much. Make them yours, and enjoy!
To get the Healthy Salad Recipe eBook, simply enter your email! It will be delivered to your inbox for safe keeping. Enjoy, and come back to let me know your faves!