If you're tired of feeling discouraged when you get dressed in the morning, this butt workout for women is here for you. It's a program designed to help target your trouble zones– your butt and thigh areas-  to look lean, toned, and strong.
If you want to feel confident in your clothes (and get your doctor off your back!), this program is what you need. You'll gain strength while losing fat and increasing your metabolism.
And you can do it all from home or at the gym, no experience required! Let's chat about why this butt workout for women is what you need: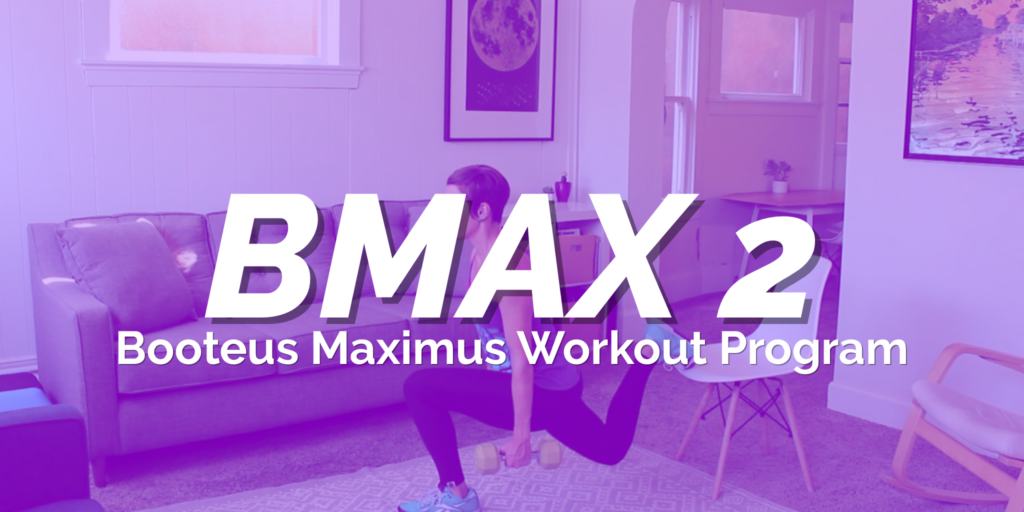 Top Reasons to do a Booty Workout
Here are the top reasons to work your booty and start a program that focuses on your glutes and thighs:
They are the biggest muscles in your body. Zoning in on them will have the biggest impact on your metabolism.
Strengthening these muscles will help you see definition while slimming down. You'll feel stronger and your clothes will fit better. Win-win
If you sit all day, these muscle might not even be working properly. Specifically training them will help reduce pain, improve posture, and make daily life tasks like walking, stairs, and carrying groceries easier!
A nice, full caboose is not only all the rage right now, but is the missing link between you + your jeans + a mirror being BFF's like Kelly, Jessie, and Lisa on Saved by the Bell.
Butts are the new black, or whatever cliché phrase you want me to add here.
It's true.
And doing this butt workout for women is good for your health– your back, your heart, and your hips- even your waistline- will thank you for strengthening these crucial and beautiful muscles!
Here's what this results-focused program has to offer you.
BMAX 2: The Butt Workout for Women You've Been Waiting for
Here's the skinny on your new fave program:
10 Weeks of Full-body Workouts
Yes, we focus on your butt and thighs, but we don't neglect your upper body or core! You'll see a whole-body transformation! Daily tasks get easier while you feel smokin' hot.
In a perfect world, you'd perform the BMAX 2 workouts 3 days per week, but it can be done more or less depending on your schedule. Add in a few cardio workouts if you have time to seal the deal on your new and improved caboose.
Fitness for All!
Each exercise has its own video with beginner, intermediate and advanced modification so you can rock each workout no matter your level of fitness. I've included tips on how to make things harder or easier depending on how you're feeling!
Although this workout can be super hardcore, you don't have to be to complete the program and get results. Fit Tutor programs are designed to get you an amazing beach body, but are also effective enough that a busy working mom or a pasta-holic can still feel great and get results!
Bonus: Comes with Nutrition + Accountability
If you're worried about starting another program only to fizzle out halfway, rest assured. This butt workout for women comes with a professional nagger, I mean Coach, to help you finish what you started. You'll finally get those results you've been wanting for so long.
A habit-based Nutrition Course is included in your membership, so you can learn how to eat right for your body without a fad diet. This method is tried and true and will help you maximize your results as you complete BMAX 2.
Oh, PS: It's called BMAX 2 because there's a BMAX 1 that demanded an encore because of its popularity. Feel free to start with that one and then move on to this one for the ultimate results! (nice, but not necessary)
Try it Today!
Life's too short to hide from mirrors or change your clothes 7 times each morning before you feel good in something. All you need is a pair of dumbbells (and an internet connection!) to start this program. What are you waiting for?
The Cost of Your New Confidence
The best part is you can try it for FREE for 2 weeks. Get 2 weeks of booty-focused, results-driven workouts designed by a personal trainer for free!
After that, it's only $11.99/mo and you can cancel at any time. So… for those of you who love deals, that means you can complete this 10-week program for under $24 when it would cost you $1200+ to complete with me in person. Daaaang.
And if you need more coaching to get you started, I offer different plans that include more accountability and help! Switch at any time!
If you're tired of putting off your goals, feeling frumpy, or having your skinny jeans mock you, click the button below!