Hey there friend! It's the end of summer and I need to focus on happy things to avoid thinking about the impending rain that's headed to Portland for the next 9 months. Join me in happy thoughts, things I love, and hopefully things you could love too!
*There are a few affiliate links in here, but I'm only sharing things I really actually love and use! Every cent made goes into growing the fit tutor!
5 Products I'm Digging Right Now
Chef'n Stripper
Although there's a sign in Portland that says "Gluten Free Lap Dances" that's not the kind of stripping I'm talking about here. This Chef'n Stripper strips veggies like kale, chard, collards, and herbs off their stems in one simple pull. You just run it through the corresponding hole on this little doohickey and your life is so much better.
It makes prepping kale chips or salad a breeze, and no more picking cilantro off the stem. It will save you so much time. For me, I have always had a bad attitude about prepping kale, and my fridge is cilantro's grave. Thankfully, this little friend has saved me a lot of money since produce no longer goes to waste due to my laziness. Bonus, it's cheap and small so it's easy to store!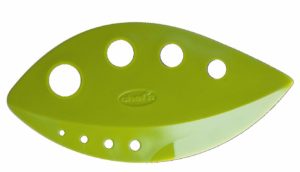 Trader Joe's Green Goddess Dressing
This bottle packs a refreshing punch of citrus and cilantro flavors, and is a healthier option than most other goddess dressings. Many have unhealthy oils or mayo as the base, but this one is mainly fresh herbs, vegetables, and avocado mixed with olive oil. When looking for a store-bought dressing, you want a base of avocado oil or olive oil for their healthy monounsaturated fats.
TJ's Green Goddess dressing is only 20 calories per serving, with zero added sugars, which is great for a flavorful dressing without questionable ingredients. It's the perfect end-of-summer-hello-fall dressing that I wish I would have discovered sooner!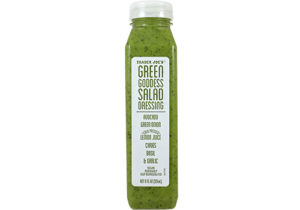 I'd love to hear if you've tried this, or how you like it if you give it a go! You can see all the nutritional info here.
ProMix BCAAs
I recently researched and wrote about Branched Chain Amino Acid supplements for workout performance, recovery, and hydration. I had never used BCAAs consistently, but lately I've been more active and my recovery has been lacking. I've been tired and sore more often, so I decided to give some clean BCAAs a shot.
I tried the ProMix brand because of the flavor, price, and quality. I drink it during workouts that are longer or when I'm on the struggle bus, and I notice I have much more energy. I've also noticed I'm not as sore as I was from my strength training, which is greatly appreciated! And, it's delicious!
If you could use more energy and improved recovery, shoot for 5 grams of BCAAs before or during a workout. Make sure you choose one with clean ingredients, like ProMix. Unflavored BCAAs taste nasty and many companies cover it up with chemicals or sugar. I love that this tastes great without the crap!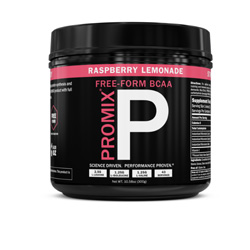 Third Love Bras
I loathe bra shopping. I used to be a teacher, and one of my biggest fears was running into a student with a bunch of bras in my hand. I'm also on the list of (most) women who couldn't actually buy one that fit me correctly.
I decided to try Third Love's "try it before you buy it" program, because who can buy a bra online?! They have a quiz to help you decide what's the best bra for you and the best size. They let you try it out for 30 days- you can even take off the tags, wash it, wear it, and then decide. Returning or exchanging is super easy. I needed a different size but liked mine so much I returned it and then bought two in my size, which gave me a discount! Wooot.
Mine fits perfectly, is really comfy, and it seems high quality, although I haven't had it long, so I can't speak too much to this… yet! The company has gotten press for having a "nude" for just about every skin color ('bout time!!), and they offer 70 (yes, s e v e n t y !) sizes. Bonus: it's designed by women, for women, including a woman CEO.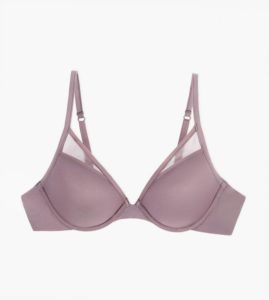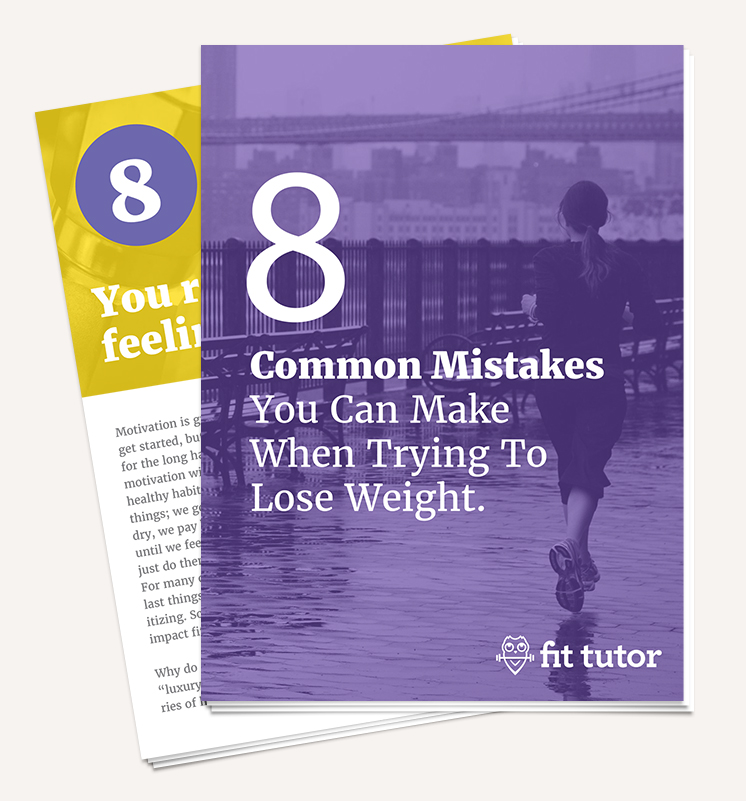 Free Ebook: 8 Common Mistakes When Trying To Lose Weight