Learn how this postpartum workout program can help prevent injury and promote the healing of your post-baby body, while boosting your metabolism and helping you lose weight!
There's a Right Way and a Wrong Way to Exercise After Pregnancy
The vague guidelines received after being "cleared for exercise" can sometimes lead mamas to make unhealthy and unsafe choices in the name of shedding pregnancy weight. "Baby Bootcamps" and running for weight loss can be some of the most harmful things you can do after delivery. Did you know there are a lot of exercises that are considered dangerous for a postpartum mama? Even "flat belly" exercises like planks can further stretch your abdominal wall, and plyometrics and running which are effective, go-to exercises for weight loss can contribute to incontinence. What's a girl to do?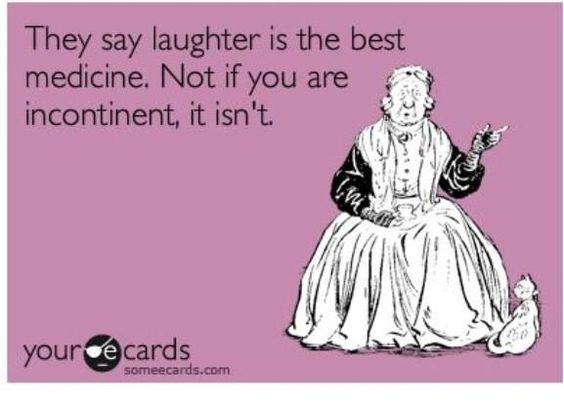 Be FIT for Motherhood
Your body just did something amazing, but things have shifted, stretched, weakened, and separated. You'll need to give your body the TLC it deserves in the coming months. Being a mom is such an amazing, important, and physically demanding job! Taking care of yourself and rebuilding your core and pelvic floor after pregnancy will enable you to take on the demands of motherhood.
Proper exercise programming after pregnancy will
help you regain control over your bladder
flatten your stomach
give you energy
increase your metabolism
help you lose weight
and reduce aches and pains commonly associated with motherhood!
You can be in even better shape than you were before!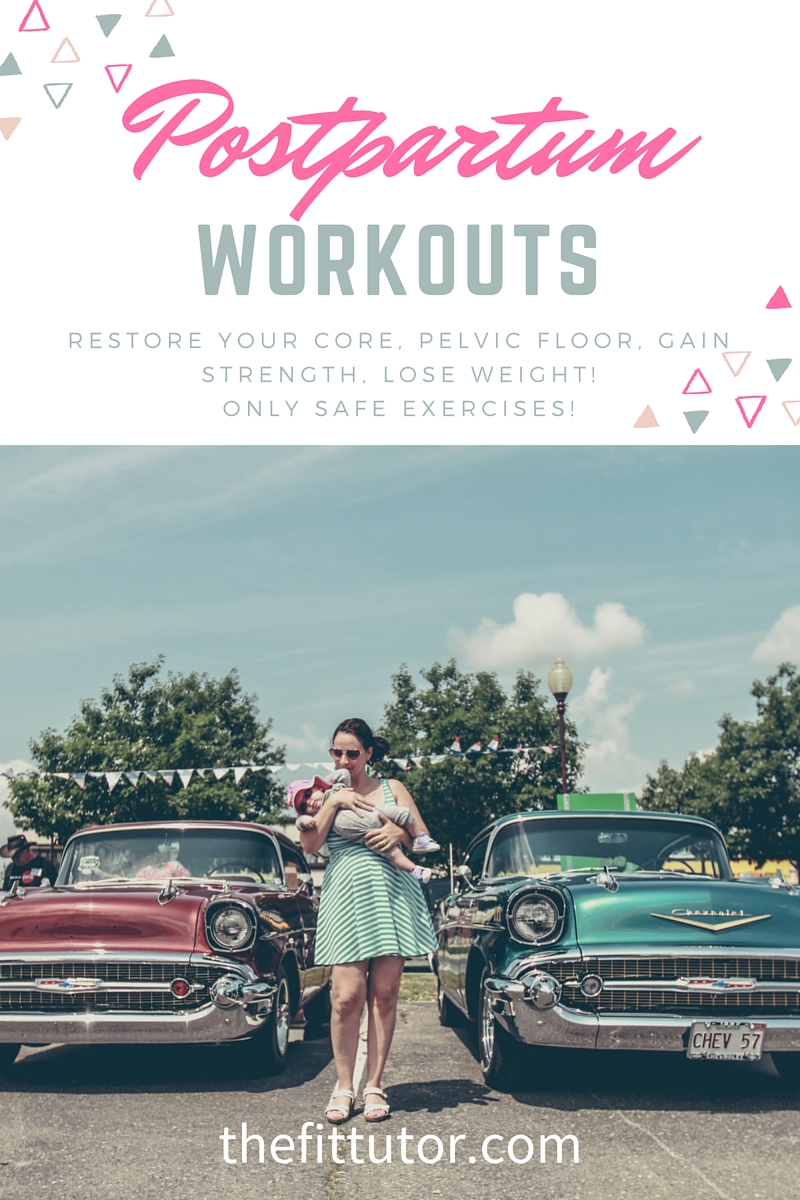 You Need The Fit Tutor's Safe Postpartum Exercise Program
Who has the time to research proper exercise programming when you have a brand new life to take care of? Not to mention you're tired. Oh so tired.
The Fit Tutor's Restore and Postpartum Strength Programs are crucial to go through after pregnancy, no matter your delivery method. They are designed to make your life easier, to take the guesswork out of what to do, to help you get strong and fit, and help you lose any unwanted pregnancy weight!
The Restore Program focuses on rebuilding your pelvic floor and abdominal wall, and can be started before you receive a doctor's clearance! These are restorative exercises that will take you less than 10 minutes to go through.
You can start the Postpartum Strength Program once you receive your clearance. Each exercise is specifically chosen to rebuild your core, pelvic floor, promote fat loss, and regain strength in a safe and effective way. An added bonus is that strength training is one of the best ways to increase your metabolism and burn calories!
These programs also include:
Exercising after C- Section guide
Diastasis Recti assessment and safe workouts for women with DR
Belly wrap help and recommendations
Dos and Don'ts for a Postpartum Body guide.
Workouts/programs to do once you finish the postpartum program
You can do everything at home or at the gym. The workouts are efficient, effective, and safe because I know that's what you need. The programs are affordable and allow you to have your very own virtual personal trainer! Each exercise has its own instructional video with expert instructions and modifications to make things easier or more challenging. It would cost you around $1600 to go through this course with a trainer, but you have access to it with a Fit Tutor membership for a fraction of that price.
Start the Safe Postpartum Workout Program
As a mama, you have a lot of decisions to make. How to safely restore, repair, and strengthen your body shouldn't be something you have to research. By starting this program and following the workouts, this aspect of your life becomes easier, giving you one less thing to worry about. You'll get fit and healthy so you can make the most out of the time spent with your children!
Want to know more before you start? Check out my About the Restore and Postpartum Workouts Page, and feel free to contact me. :)
A membership comes with accountability, encouragement, a nutrition program, and the opportunity to work with a nationally certified trainer to help tweak any exercise or part of the program as needed! I'm here to support you on this journey to postpartum fitness and health. I'm not here to criticize your delivery method or the way you choose to raise your child. I adhere to the parenting philosophy of "You Do You." This is a safe place to get fit and healthy while raising your family.
Let's do this! SIGN UP NOW so you eliminate one more thing on your to-do list. You should get an email from me right after you sign up, and just hit reply if you need anything!
I'd suggest the Fit for Life Membership, since it's a steal and will include all you need! If you want more one-on-one coaching or personalized meal plans or nutrition coaching with it, select online personal training.
Allison
*If you want to purchase this as a gift for a friend, please contact me! And for goodness' sake send this to your pregnant or mama friends! :)