The idea of fix one thing is how I live my life. You will rarely ever see me jump on a bandwagon and drastically transform my life in any way.  By making small changes in different areas of your life, you will be able to experience more success on your journey to healthy living. Today I'm excited to share how YOU can apply this rule to create healthy eating habits!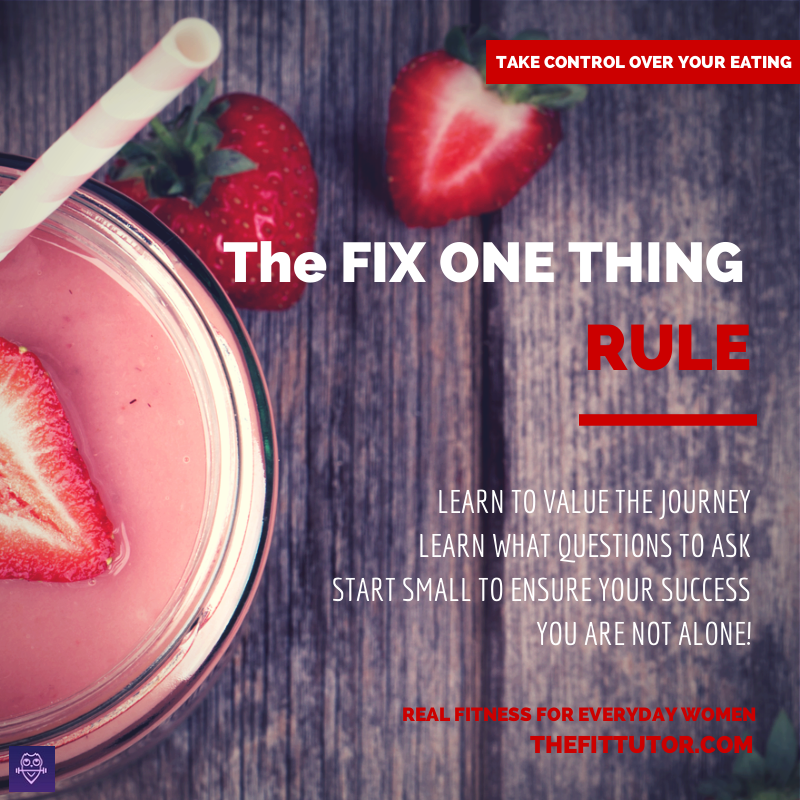 Since I'm a personal trainer, people are always sharing with me their new drastic dietary changes or their crazy workout routines that requires two hours of exercise per day. Unfortunately, those things usually only work for people with certain personality types, schedules, and budgets. I often encourage people to try the fix one thing method after they experience failure with something that wasn't manageable. The fix one thing rule isn't rocket science.
It's doable for the busiest person, newbies to healthy living, and the person who doesn't think they can succeed. It teaches you to value small, everyday decisions and understand that the journey is just as important as the end result. Many people look too far into the future and get overwhelmed or discouraged, or they quit because they don't see results right away. By focusing on the journey, you will see the value in these daily choices and small transformations, which aren't publicly glorified but will yield your success. Let's do this!
Here's how to apply it:
Look back at what you ate last week. Where did you go wrong in your diet? Identify a few things you think could be wrecking your diet, or sabotage you losing those last 5 pounds. Pick one, and figure out how to change it. Answer the following questions about that one thing: Why is this habit or food a problem? What is causing this to happen? Is there an underlying cause to why I do or eat that particular thing? What could I do to stop or prevent that from happening? And from question #3, start your plan of attack.
An example:
Here's what I'm working through now: I eat the same portions as my husband, who is taller and stronger than me (oops). What causes this to happen/underlying reason: I have always had crazy high metabolism and played sports, so I'm used to eating however much I want and it not affecting me. Being in my 30's, my metabolism has changed, and this habit has caused me to gain weight. I eat large portions because I'm used to it, have learned to love feeling FULL, and am a social eater. What can I do to prevent this?/Plan of attack: Plate my portions based on what is healthy for my size. Eat slowly, talk a lot, and drink water to help with feeling full. Have my hubs help me be disciplined to wait until fullness has a chance to kick in before I get seconds, or stick to one plate with allowing myself a snack later if I feel hungry.
Start Small.
Maybe you struggle with sweets, stress eating, not planning meals- whatever it is, you can take ONE step or do ONE thing this week to promote success with your eating habits! If this is new to you, don't be afraid to start small. Instead of banning all sugar in your house, limit yourself to a sweet dessert 3x a week instead of every night. By starting small you can help ensure your success. And don't be afraid to drag someone along with you on this journey. Find someone to text your progress or struggles to throughout this week, or post updates on this blog!
Remind Yourself You are in Charge.
I recommend picking one of the following schedules for how long to focus on that habit:
one week
two weeks
one month.
This month, I am implementing portion control based on this blog post. Once you feel like you have a good grasp on that habit, pick a new one and start the process over. If you struggle with food, I would love for you to read my blog post about Your Relationship With Food. It's important to consistently reevaluate and think about these things, as well as formulate plans on how to fix our struggles. It's easy to allow emotions, circumstances, and mindlessness to determine what you eat. It's time to take control over your eating habits and be in charge of what nutrients and calories you put into your body!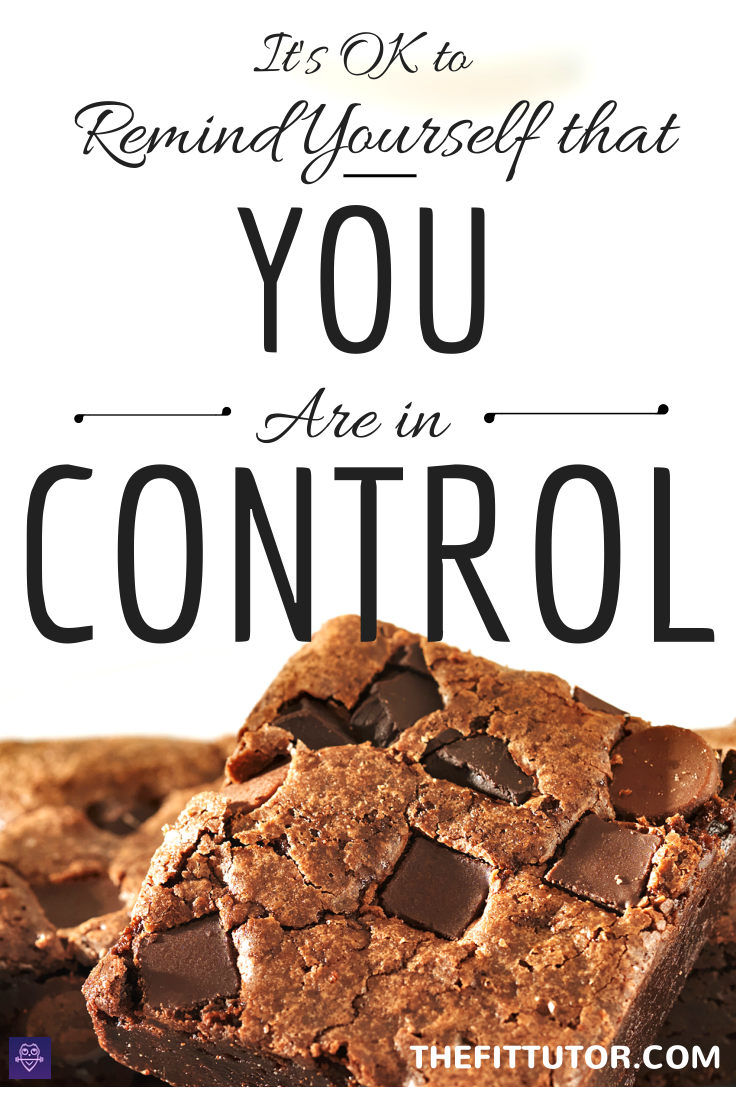 And don't forget that nutrition and exercise go hand in hand. Like peas and carrots. So to really see results and feel better, start moving too! I would love for you to be a part of The Fit Tutor community by doing our weekly workouts, our several Workout Programs, or using our Workout Creator! I'd love to encourage and help you be accountable. Sign up for your membership today! Plans start as low as $11.99/mo and increase only with the level of accountability you desire!
In the comments, share some of your struggles with food, a plan of attack you want to try, or feel free to ask for ideas. We're all in this together!
You can do it! – Allison
*If you have always struggled with losing weight or feel like you've tried everything but it's not helped, I recommend talking to your doctor or a dietician.