Friends, I'm ecstatic to introduce my new workout program called the 20 Minute Express! I created it in response to consistently talking with women who feel they don't have enough time to go through a workout program or had trouble finding workouts to meet their busy schedules. 20 minutes. That's all.
Why It Works
Strength training and plyometrics are the best way to tone up and lose weight. As you build muscle, you increase your metabolism. In fact, getting stronger is the best way to boost your metabolism and lose weight. While we're at it, let's address this myth: ladies, you will not bulk up. You should look trim and toned from lifting weights! The 20 Minute Express Program will enable you to reap these benefits in a short amount of time. It fits into your busy schedule and eliminates your excuses. Bonus: It can all be done at home or at the gym.
This is not your ordinary workout program. It's a split routine composed of strength training and plyometric exercises designed to get you maximum impact in a short amount of time. A split routine means you work different parts of your body on different days. Certain muscles groups are rested on your work days for others. After lifting weights, your metabolism is increased for 24-72 hours afterwards, so your workout keeps working for you even after you're finished!
One last fact I can't leave out: Non-strength training adults lose anywhere from 3-5 pounds of muscle per decade after age 30! To add insult to injury, they lose one-quarter of a pound of muscle per YEAR after age 40*. People claim they gain weight because it's a natural consequence of aging. I believe it's because they aren't fighting this muscle loss. The 20 Minute Express Program will help you bounce back in only 20 minutes a few days a week!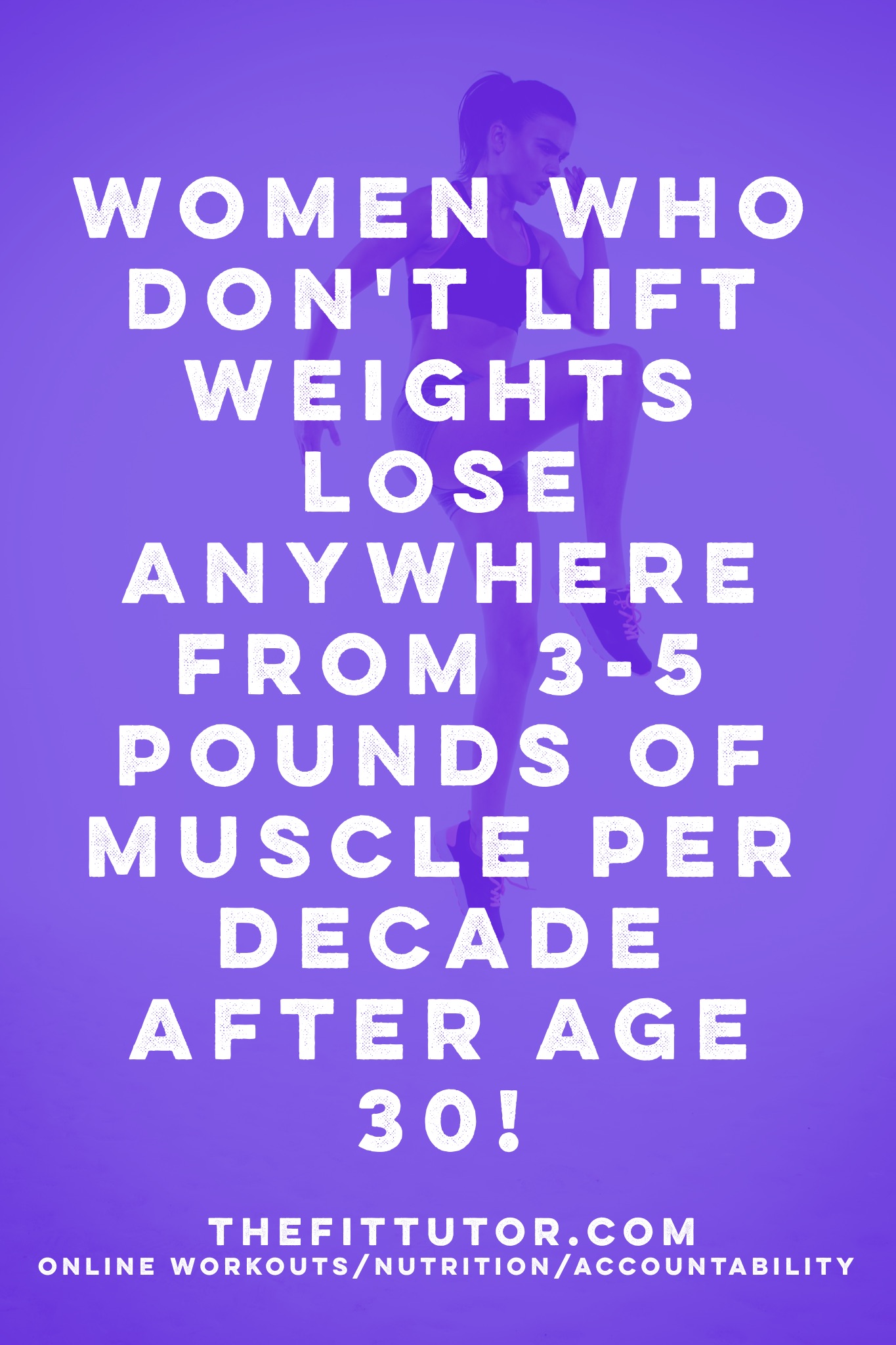 How It Works
You'll get great results by working each body part 2x a week. You can do the workouts anywhere from 3-6 days a week for the best results! The program includes 5 workouts, so it's meant to do 5 days a week. However, it's adjustable if you need some flexibility for your schedule. If you only have 1-2 days a week to workout, I'd recommend the Weekly Workouts or Get Fit programs since they are full-body! :)
Within each workout, there are 10 exercises that you'll repeat for 20 minutes. You get to pick your time, so you can do 30 seconds on and 30 seconds rest, or 50 seconds on and 10 seconds rest- or anywhere in between! You can always adjust this based on your cardio improvement or how your body feels that day.
There are three levels within the 20 Minute Express Program: a beginner, intermediate, and advanced. All of the workouts are made with the normal Fit Tutor videos, so each exercise also has a beginner, intermediate, and advanced modification! You can make each workout fit your level of fitness, so don't stress about which level you are if you aren't sure. Add in a few minutes for warming up and cooling down, and you've got yourself a results-driven, strength-building, fat loss program.
Get Started Today
What are you waiting for! You can start to feel better, healthier, more confident, and move closer to your weight loss goals today. In as little as 20 minutes.
You sign up for a membership to The Fit Tutor, which includes much more than just this workout! It has several workout programs, a Nutrition Course, recipes/meal plans, and workout accountability!  I'm a nationally certified personal trainer, and going through just one week of this workout with me would cost you well over $200. Don't miss this great deal!