There's a Right Way and a Wrong Way to Exercise After Pregnancy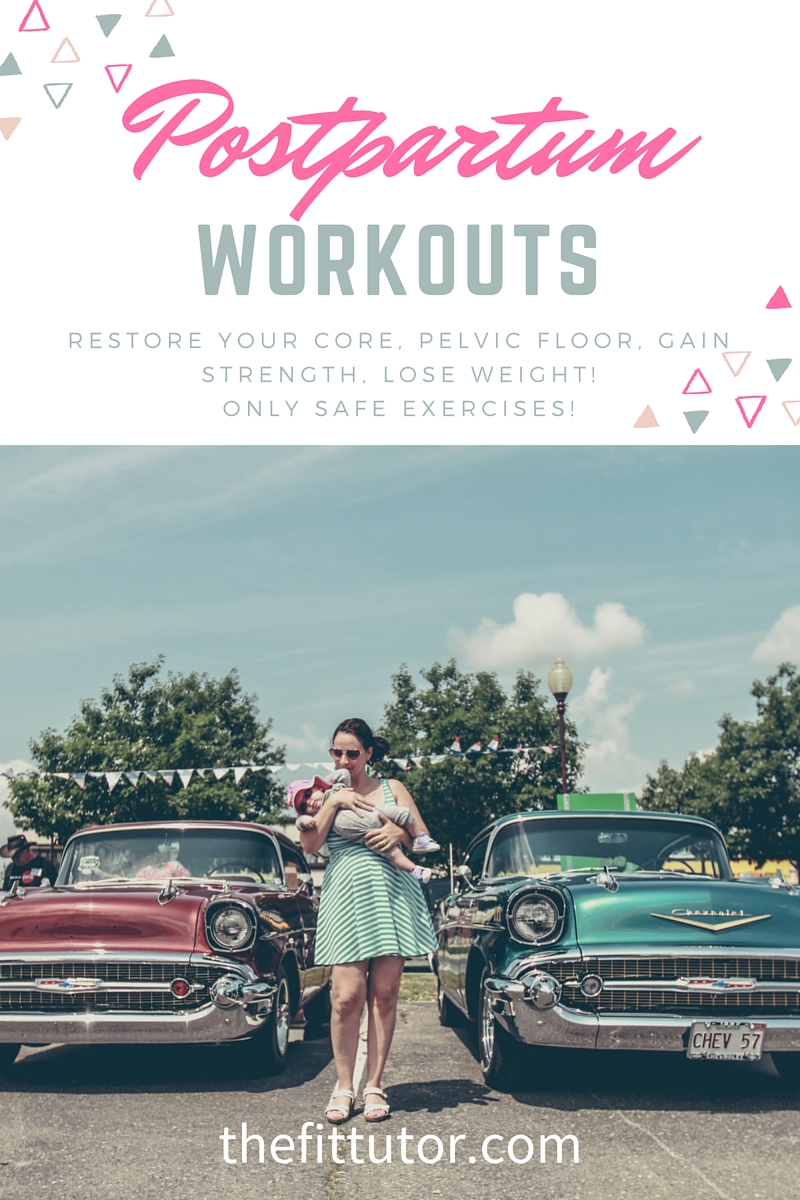 Here's the deal mamas, just because you're "cleared for exercise" doesn't mean you can or should be doing a baby bootcamp or trying to run off that baby weight. The vague guidelines that most women are told after about 6-weeks postpartum can lead mamas to make unhealthy and unsafe choices in the name of shedding pregnancy weight.

The Fit Tutor's Restore and Postpartum Strength Programs are crucial to go through after pregnancy, no matter your delivery method. Things have shifted, stretched, weakened, and separated, and although your body just did an amazing thing, it's going to need some TLC to be fit for the demands of motherhood.
Did you know there are some exercises that are dangerous for a postpartum body? Even "flat belly" exercises like planks can further stretch your abdominal wall so a flat belly is off the table. My new Restore Program (for your pelvic floor and abdominal muscles) and Postpartum Strength Training program contain only safe exercises for a postpartum woman. Each exercise is specifically chosen to rebuild your core, pelvic floor, promote fat loss, and regain strength in a safe and effective way. An added bonus is that strength training is one of the best ways to increase your metabolism and burn calories!
Be Fit For Motherhood
Your friends may joke that peeing when you laugh, sneeze, or workout is just part of motherhood, but I beg to differ. There are a lot of "common" things about a postpartum mama that are due to a lack of proper training or education. That's why I'm here! You focus on taking care of your bundle of joy, and I'll focus on helping you become strong, confident, and healthy.
One of my biggest passions is to encourage women to make their health and fitness a priority. You are often the center of your household, and you need to be in good health and have lots of energy to spread all the love you have for your family. I'm here to help you with that!
Oh and don't worry- I'm sure you mamas have your hands full, so each program can be done at home or at the gym– and in a short amount of time!
This program is IN THE WORKS! SIGN UP for our mailing list to be notified when it's released! Share this with any expecting friend you know :)
It's HERE! It's launched and ready for you!
Postpartum Program
Oh shoot! I just added this as a separate program if you're not sure you want to pay for the full membership. This program comes with access to the Weekly Workouts, Exercise Library, Get Fit Program, and Nutrition Course as well as all the Postpartum info and workouts!
Feel free to contact me with any questions!