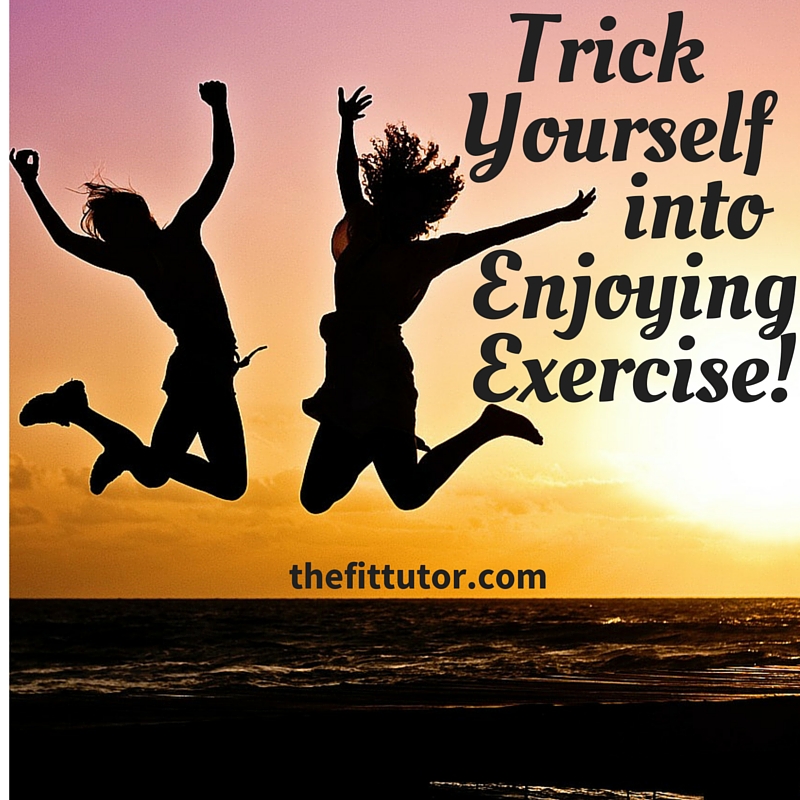 Today I want to use Psychology to trick you into enjoying exercise even if you hate it. As many of you know, I was a high school Psychology teacher for 8 years. I think that gives me amazing insight into human motivation, reading people's minds, and applying psychological principles to exercise. OK, so I can't read your mind, but it was always fun to tell my students that!
Have you ever heard of the facial feedback hypothesis? It's amazing. Its applications are so awesome, and I think you should extend this practice to not only exercise, but to everyday LIFE! Basically, when you smile, even if you aren't happy, your facial muscles send feedback to your brain telling you that you ARE happy! You can enjoy things that aren't so enjoyable by tricking your brain into thinking you are happy! In my experience, this also comes in handy when you are having a conversation with someone extremely frustrating.
Keep in mind that this also works the other way. If you are frowning (or scowling!?), your muscles are sending info back to your brain telling you that you are unhappy, which could be reinforcing or adding to your unhappiness. Being aware of this helps you to control your emotions better, and hopefully use them to your advantage.
How does this apply to exercise you ask? Well, I talk to a LOT of people who don't enjoy working out. Some people would rather take a test in a foreign language than do some calorie burning cardio! What if you consciously made the effort to smile while you are exercising? While lifting with my husband I often smile at him during our rest breaks and say "that was fun!" even if it wasn't- even if I am bent over huffing and puffing for air! I try to keep a positive attitude even if I don't LIKE what I'm doing. I listen to podcasts that make me laugh while I am on the treadmill or elliptical, and I used to plan my cardio times around when Ellen was on TV! :)
Try it out for yourself. I don't necessarily recommend plastering a huge, fake, possibly creepy smile on your face while working out! BUT, a little goes a long way. Whenever a thought pops into your mind telling you that you don't like what you are doing, smile, and try to not let that smile disappear for too long. Try this out and let me know what you think! :) Comment below!
Allison
Want to try quick, effective, at-home strength training workouts? Maybe you'll love them, and won't even need this post. Sign up for a free trial to The Fit Tutor today for workouts, accountability, nutrition coaching, and more!