We all have goals, and there's a good chance you have one related to fitness since you clicked on this post. A weight loss chart is a great tool to help you keep track and stay motivated in your weight loss journey. You wouldn't shoot an arrow into a wall and then paint a target around it. The same goes for your fitness goals and weight loss goals! Keeping track of your progress in a chart will help you understand where you are in your journey. It will help you identify milestones and see problem areas in your routines.
Weight loss chart: You look fabulous but you still have goals!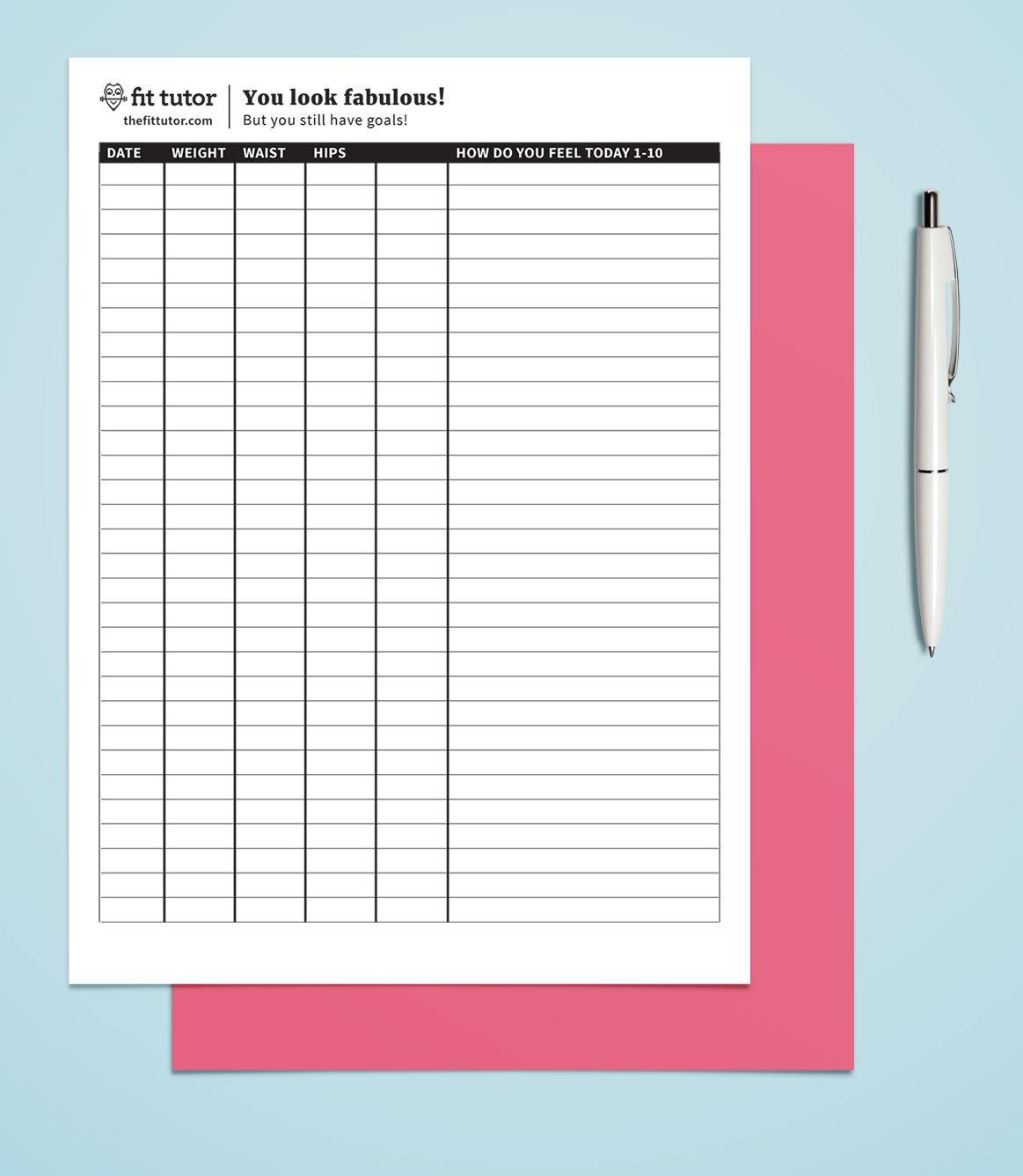 This is a great and flexible weight loss chart. You can track daily or weekly to see your progress. Whichever you choose, try and stay consistent with the time of day and the intervals between weigh ins. This chart also leaves space for body measurements. Getting healthy is not just about losing weight so make sure you track other forms of progress. If you're working out, you may lose inches before you lose too many pounds. Tracking measurements can help keep you encouraged and honest.
Download the weight loss charts
Did you exercise today "weight loss chart"
Sometimes you don't notice a habit like exercise falling through the cracks. Skipping out on one day becomes two days. A couple of days turns into a week. Before you know it you can't remember the last time you worked out. With the "did you exercise today?" weight loss chart, it will be clear when you need to get back into the habit!
Stay motivated and see how long you can go without large gaps in your workout schedule.
The 30 day habit weight loss chart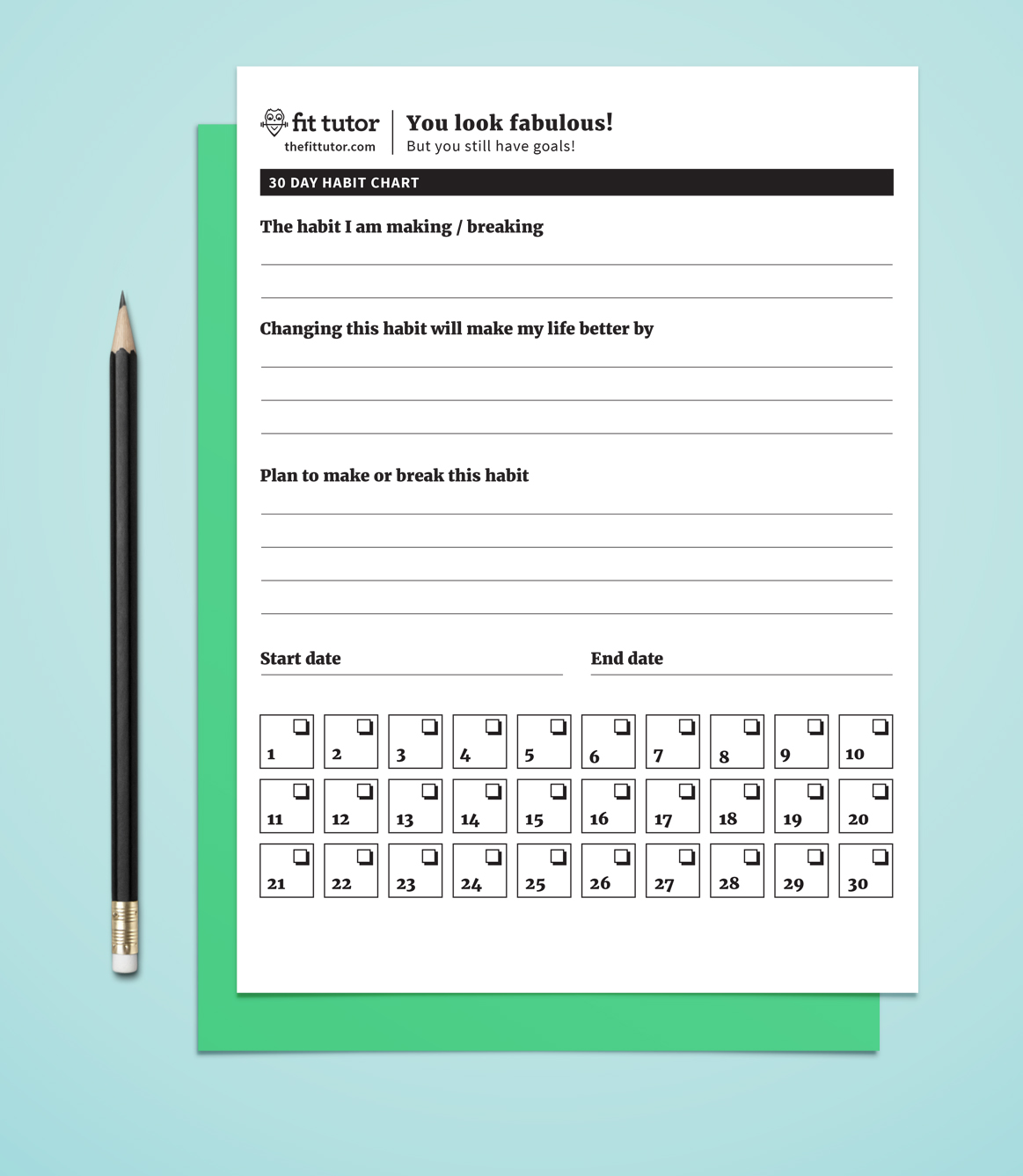 This chart gives you the flexibility to track a specific habit. You can use it to form a new healthy habit, or even stop an existing habit that takes you further from your goals. Either way this will be a great way to stay on top of making or breaking a habit.
If you don't want to print out a weight loss chart you can always keep a digital spreadsheet of your progress. Here is a great weight loss chart template for a google spreadsheet.
These can serve as great motivators and progress trackers! A lot of people *think* they are doing what they need to do to lose weight or reach their goals, but they aren't as consistent as they assume. These helpful charts take out guesswork, help you know what's working, and help you be honest with yourself! Building habits that last is important for your success. Keep at it, and reach out if you need accountability! :)