The Fit Tutor is about helping you make health and fitness attainable in the midst of life's chaos. It's about helping you realizing the value in your life and health and making the time to take care of yourself. As you feed your body what it needs and incorporate exercise into your life, you will feel better, have more confidence, and have the energy you need to tackle your to-do list. By prioritizing your health, you'll be better equipped to handle the craziness of life, enjoy the time spent with your loved ones, and make sure you'll be around longer for them- and look good while managing it all!
The Fit Tutor is a membership community dedicated to efficient and effective workouts for all levels of fitness. It provides realistic health advice for real women with busy lives and/or families. It also offers accountability (via Facebook group) to help you stick with your goals when you're not feeling it or when life tries to expand your waistline.
Check out what The Fit Tutor offers to see if it could benefit you on your journey to improved health and fitness!

Results-driven
Efficient: can be adjusted for even the craziest of schedules
Individualized: exercise tutorials include modifications that are doable for beginners; they lead you through progressions as you improve and get stronger, and are challenging enough for the fittest of women!
All made up of strength training and plyometric exercises: the most effective for weight loss, strength, and increasing metabolism!
Programs: a variety of programs to choose from, each designed to get you maximum results in minimal time

Get Fit Program,

and more to choose from!

Never bored: New workouts added in the Weekly Workout section
Make your own workouts and save them for later with the Workout Creator
All can be done at home and according to your schedule since you only need a pair of dumbbells
You get your own virtual personal trainer for only a fraction of the price!

Habit-based approach to healthy eating, compiled into an easy-to-understand course
Designed to get you lasting results, end dieting, and improve your success rate dramatically over a regular "diet"

Sample shopping list for healthy foods

Improves overall health and promotes weight loss
No calorie counting or food measuring necessary

Teaches you

how to eat healthy,

when to eat,

how to snack,

what foods are healthy choices,

and includes "advanced" habits like macro counting and carb cycling for those interested

Gives you confidence to make the best choices no matter what situation you're in
A course that you can go through at your own pace to ensure you make lasting habits

habit charts to track progress and accountability included!

Join an amazing group of encouraging women with struggles just like yours in our secret Facebook group.
Check-ins: Have your trainer and coach check in on you to update progress, check food logs, and even establish and enforce consequences if you don't meet your goals (all via Facebook group)
Can be the game-changer you were looking for to finally reach the body of your dreams

Be consistent with a workout regime – possibly for the first time in a long time!

Be accountable to more than just your skinny jeans when it comes to what you eat or how often you workout

Completely optional, but a powerful weapon in your weight loss arsenal
Your Trainer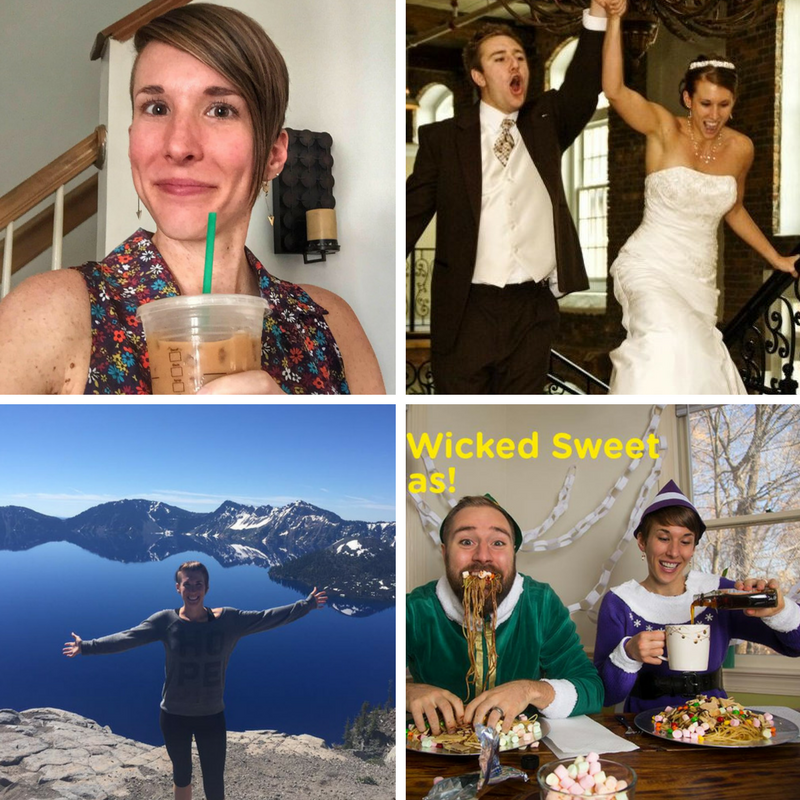 Hey, I'm Ali! Some personal trainers wear camo pants, yell a lot, or show off their six-packs to motivate their clients. Not me. I believe in eating chocolate, buying lots of shoes, and encouraging my clients by making fitness attainable for them in their fitness journeys. Simply put, I am an everyday woman who is conquering real struggles. I love helping moms and busy women live healthier lives for the benefit of themselves and their families.
I stand by my programs and nutrition coaurse, and I'm confident they will get you results! Some of you may want  to know more about your coach and not just the programs, so let me tell you a little more about myself!

I'm obsessed with coffee. A lot of my "free" time is spent researching clothing companies and food brands so I can make ethical and environmentally conscious purchases. My instagram feed is almost entirely puppies. I also work part time at a non-profit that helps foster families as they take in new placements.
I don't believe in motivating other women by showing them my body, and I'm determined to be a positive influence in this world of mostly naked fitness gurus! Travel is my true love, but I hate flying. My family consists of two adorable wiener dogs and a hot bearded hubs, who is the tech genius behind this website. I want my life to make a huge impact in this world. I'd love to help you live yours to the (healthiest) and fullest, too!
The journey that lead to The Fit Tutor
Since I'm a personal trainer, people are always offering me their reasons why they can't exercise, lose weight, or ever feel confident in their bodies again. First off, that's heartbreaking, and secondly, I knew I could solve that problem. After a lot of sweat equity, some awkward video outtakes, and lots of nerdy coding (thanks hubby), The Fit Tutor was launched.
The goal is to help women just like you get in shape. You can take control over your own health, get only no-nonsense weight loss advice, start at whatever fitness level you are, and get support and encouragement along the way! You can cling to your excuses, or you can start. There's the option to go all out, or you can just dip your toes into the water, easing your way into exercise.
Life happens, and my workouts, nutrition advice, and accountability will help you excel in the easier seasons and not lose all progress when things get crazy. You don't have to do this alone. You can break the cycle of gaining and losing or yo-yo dieting. You can find consistency and make health and fitness a lifestyle despite your hectic schedule.
The journey here has been hard and amazing, but the success stories, thank you emails, and relationships built have been worth every bit of hard work! I have so much more I want to do and add to make this better and help even more people, but I'll keep going, one step at a time!

Training with me three times per week would cost you $120. A week. 
Going through all the information in my Nutrition Course in coaching sessions would cost about $1,000.
A membership to The Fit Tutor gets you all of the amazing things described in the Workouts, Nutrition, and Accountability sections for barely a fraction of the price of one week of personal training sessions with me. You get all of this for only $50! And yes, people ask all of the time- this price includes group accountability! It's a steal, isn't it?
Go ahead, brag about this amazing bargain to your friends. (Your workout results will speak for themselves, so you won't need to brag about those!)
Getting started is easy
Do you want to lose weight, improve your health, get stronger, and/or feel more confident? Do you struggle to fit workouts and eating right into your busy schedule? Have you been caught in a yo-yo dieting trap? Would having someone check in on you for your goals help you meet them?
If you're not sure yet, but you're interested in my fitness and health tips and encouragement, sign up for my newsletter!
Feel free to contact me with any questions if you're thinking about giving this product a try!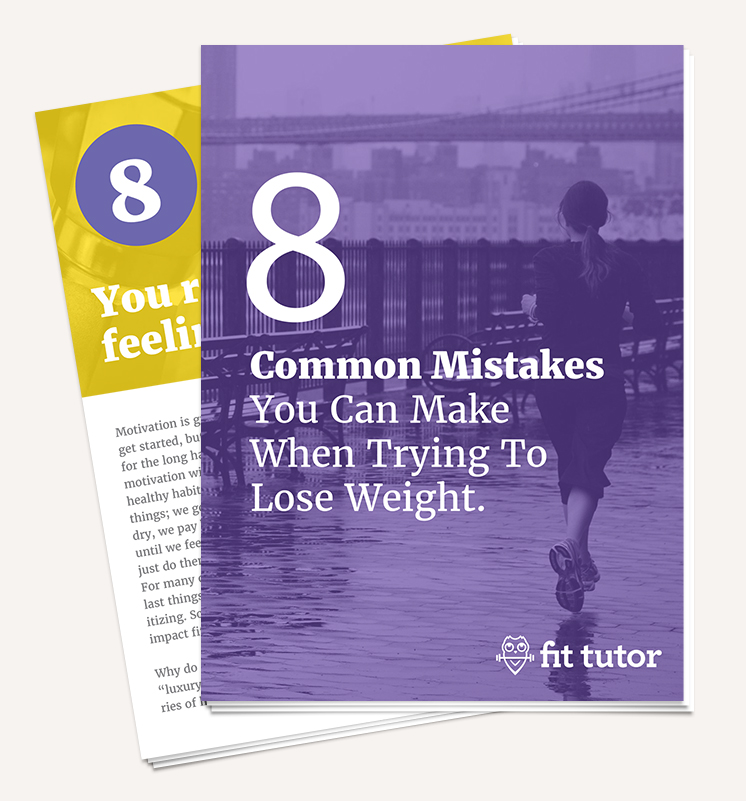 Free Ebook: 8 Common Mistakes When Trying To Lose Weight