Congrats on your engagement!!! Marriage is wonderful, and planning a wedding can be so much fun! While you're executing your amazing and creative ideas to make your wedding oh-so-perfectly you, I'm here as your trainer to lessen your stress and help you look breathtaking on your big day.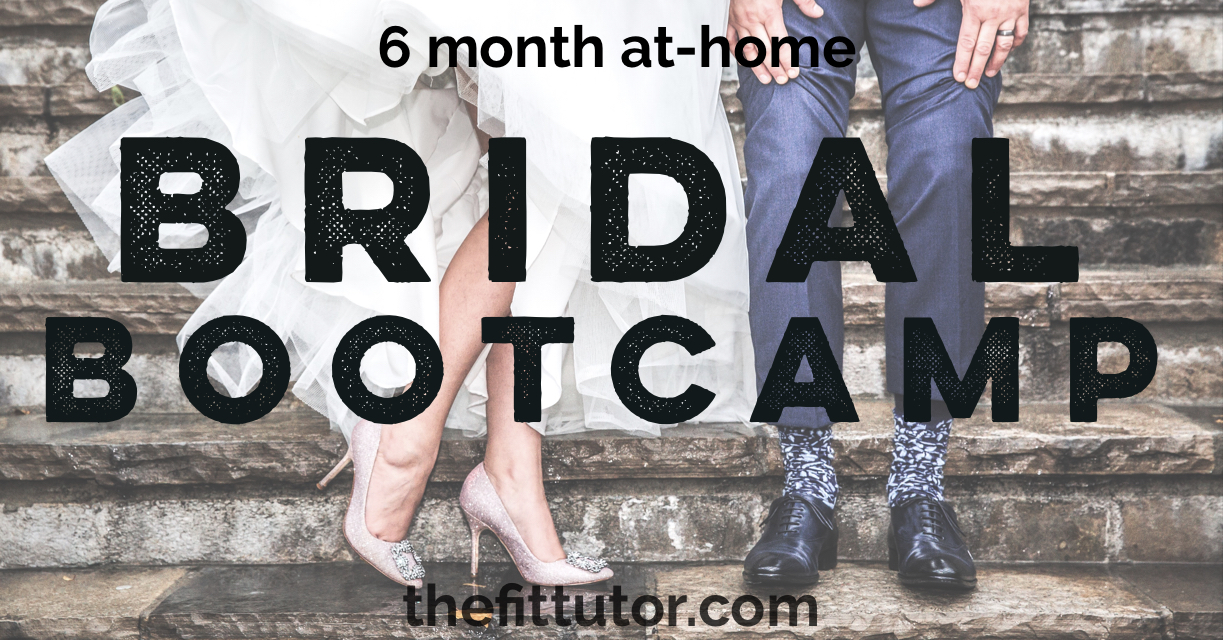 Amazing Results
Whether you're planning on doing this bootcamp at home or at the gym, it's designed to get you the results you want. I've created the workouts to keep you getting results the entire time, so don't worry about  a weight loss plateau. Each week will work your entire body, and you'll also hit trouble zones hard to help you look how you want in your dress and feel confident, strong, and gorgeous!
The workouts are designed around strength training, plyometrics, and HIIT (high intensity interval training), which combined are extremely effective when it comes to losing fat, toning up, and getting fit without spending 4 hours in the gym each day.
These workouts are designed for a Bride. Your schedule, your stress levels, and your fit and fabulous goals. The bootcamp is designed by a female trainer who knows what planning a wedding is like, and who understands how to get women the results they want- even at home.
Less Stress
You have way too much on your plate to worry about the best way to get fit for your wedding. I've done all of that work for you so all you have to do is follow the plan. By doing this Bootcamp, you can spend more time planning the experience of your wedding and less time worrying about the structure of your fitness plan.
The Support You Need
You will benefit from these workouts being online- you can take your own personal trainer anywhere you go, and complete your workouts based on your own schedule! You'll get the support you need- I'm here to answer questions, help you tweak your diet, encourage you when you need it, and keep you accountable so there's no regrets leading up to your big day!
There's a beginner, intermediate, and advanced program, so no matter what shape you're in, you can complete the workouts and see progress. Perhaps the best part is that you can still get that support after you complete the Bootcamp, when Fit Bride turns into Fit Marriage.
What to Expect
Results-Driven Workouts for Any Schedule
This Bridal Bootcamp is 6 months long, but it's easy to make longer or shorter if your wedding isn't exactly 6 months away! The workouts are 30 minutes on average, but they vary from week to week. Each week will be a combination of strength training, plyometrics, and various types of cardio to ensure you keep seeing results. It's a progressive bootcamp, so each week will get a little harder!
The schedule will start you out a few days a week and add more days as you progress; however you always have the freedom to make it work for you, and your trainer is here to help you do that and still ensure you "bring sexy back" for your wedding!
You'll need a pair of dumbbells and a computer or your phone. All the workouts are made up of exercise videos, so you don't need to worry about reading instructions and wondering if you're doing something right. You'll have verbal and visual instructions which include different ways to do the exercise to make it harder or easier! And a trainer to ask if you aren't 100% sure!
Nutrition
Meal plans are a work in progress, but as of now I've got an awesome Nutrition Course that will help you eat right without dieting that includes plenty of snack and meal suggestions. Going through this easy-to-implement course with your Bootcamp will expedite your babe-ness and require your seamstress to be on speed-dial (Think: "yes, I keep losing inches can you take my dress in again?") All you do is win.
It Won't Even Make a Dent in Your Wedding Budget
The cost of doing this program in person with a trainer would be around $3,000, but you're brilliant and would prefer to save that kind of money for an epic honeymoon or spring for an ice sculpture of Beyoncé.
This entire program: nutrition course, access to your trainer, and the Bootcamp in all its glory is yours for only $150. I'm obviously drunk with generosity, so you better snatch up this deal now! Woah.
Sign up, shoot me an email with your goals, and let's get you started on the path to health, confidence, and the rockin' body someone like you deserves.
Already a member? Click here!
Fit for Life
I'm jazzed to get you smokin' hot for your wedding, but I'm even more excited about the opportunity to help keep you fit for life! Health and confidence should outlast the top tier of your wedding cake in the freezer- heck– they should stick around past your 50th anniversary vow renewal!
This Bridal Bootcamp will help you be the Fit Bride you always wanted to be, but what you'll learn here will stick with you for life. Believe me, it does not hurt to hear your husband brag about how hot you are almost a decade into your marriage.
Let's do this, sista!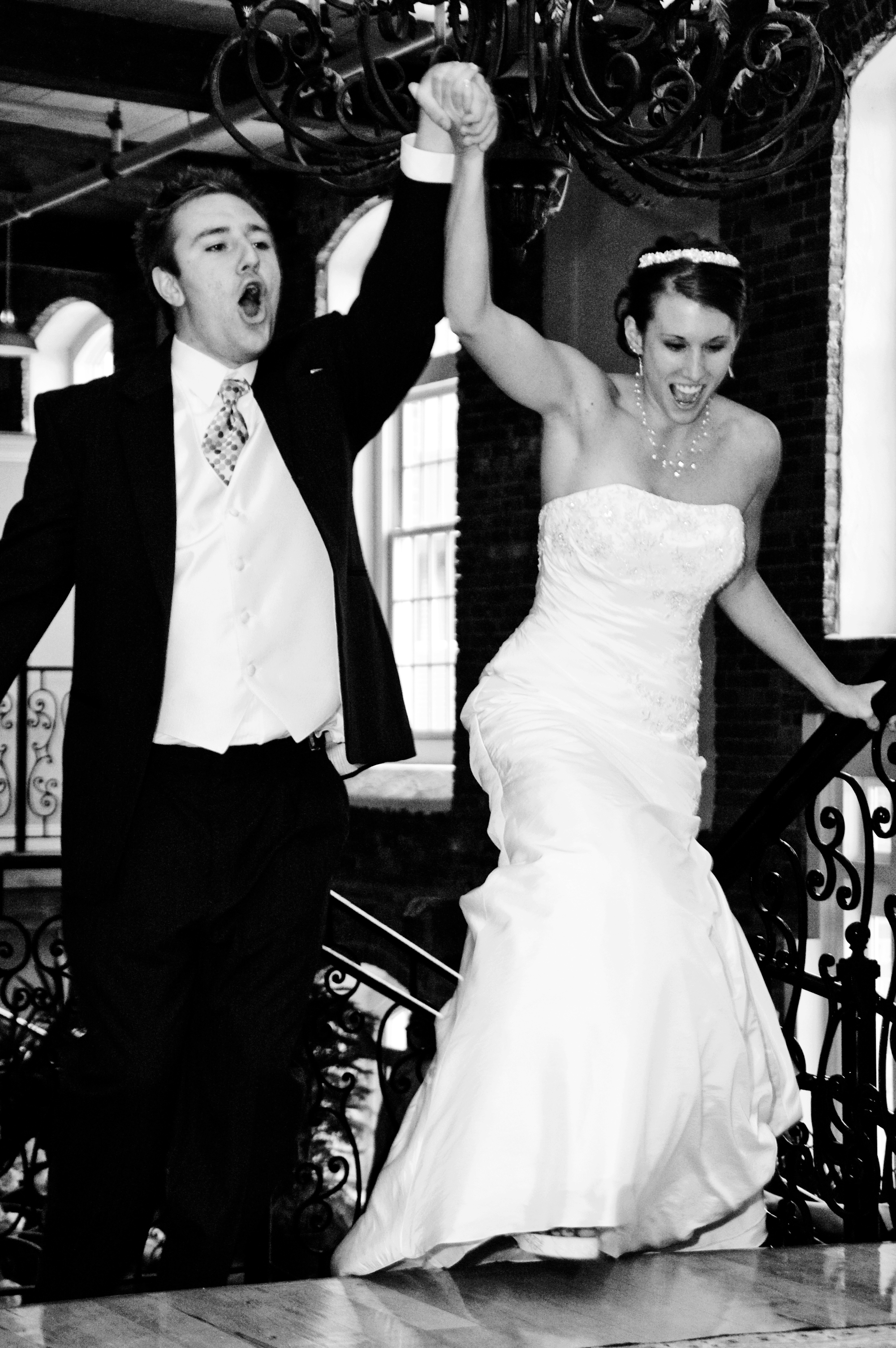 If you're not signing up now, go ahead and add this to your wedding board on pinterest!