This Detox Your Life in a Year topic is one I'm extremely excited about! Ridding your lives of this chemical will help you to not only detox your bodies, but decrease your risk of many cancers, improve the health and behavior of your children, and help you lose weight!
The chemical is BPA, and unfortunately it's found in many everyday items. Research has proven that over 90% of Americans have BPA in our systems, and an item that claims to be BPA-free may be just as harmful. The good news is that you CAN take steps to lower your BPA levels. Read on to find out how this affects you, and what you can do to decrease your exposure!
[Usually BPA and Phthalates (pronounced THAL-ates) are discussed together. They are often found in similar products and have very similar affects on our bodies. I'll mainly discuss BPA, but include links to phthalates below. If you avoid BPA you'll probably be avoiding these chemicals as well!]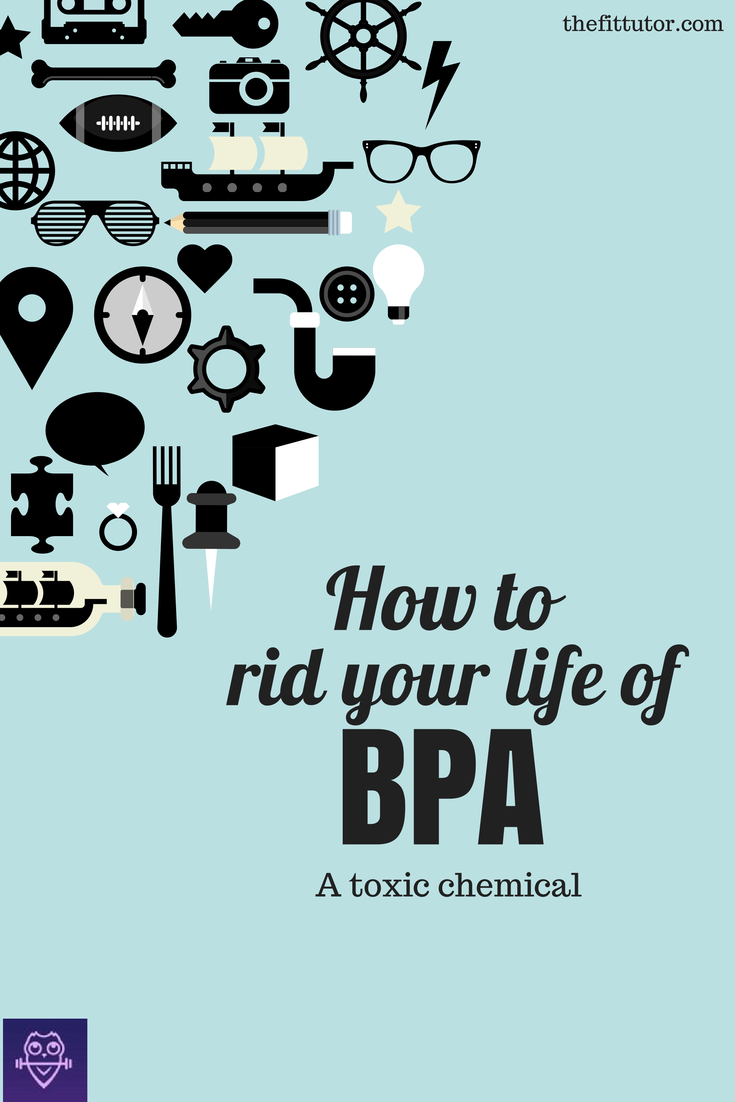 What Is BPA?
BPA stands for bisphenol A, which is a petroleum-based chemical used in polycarbonate plastics (#7) and the resin lining in most canned foods and drinks. It leeches into foods, infant formulas, and other products (especially when heated) because it's an unstable polymer that's also fat-seeking (Source: Breastcancerfund.org).
It's also an endocrine disruptor, which means it mimics estrogen when it gets in your body. This can throw off  your body's communication, natural hormone release and production, and affect your body's responses to hormones. Although the EPA's determined  "safe level" of BPA claims a 155 lb person would need to eat 140 cans of green beans in order to reach that level, other researchers disagree. Current research shows that even just a little bit of BPA can affect a person negatively, and that the government is relying too heavily on research funded by plastics companies.
Oh boy. While they battle this one out, you and I can simply reduce our chemical intake and detox our lifestyles to play it safe. I so very badly want my endocrine system to be on point and not outta whack, if you know what I mean! 
In What Is BPA Found?
Some of the main culprits are #7 plastics (like a lot of tupperware, food containers, and water bottles), canned foods, canned soda, vinyl (think about your shower curtain or waterproof liner and vinyl floors), cash register receipts, IV bags, etc. Plastic is the big one, and since many plastics aren't required by law to have a number on them, it's hard to tell what their made of. #3 plastics are usually associated with phthalates, so avoid those too!
Heating these items in a microwave, dishwasher, or leaving them in a hot car can unlock the release of BPA (or other synthetic estrogens).
BPA has been banned in baby bottles and sippy cups, but most of these items are still made with untested BPA alternatives. Although some retailers are phasing out baby "items" with BPA in them, many children's toys are still made with plastic that contains the chemical.
Why Should I Avoid BPA?
Well… this is a little depressing. Here's a list of health issues associated with BPA exposure, along with links to articles or research expanding on the topic. Hopefully something on this list will encourage you that it's worth the trouble to decrease your exposure to this chemical!
BPA has been linked to:
How Do I Avoid BPA?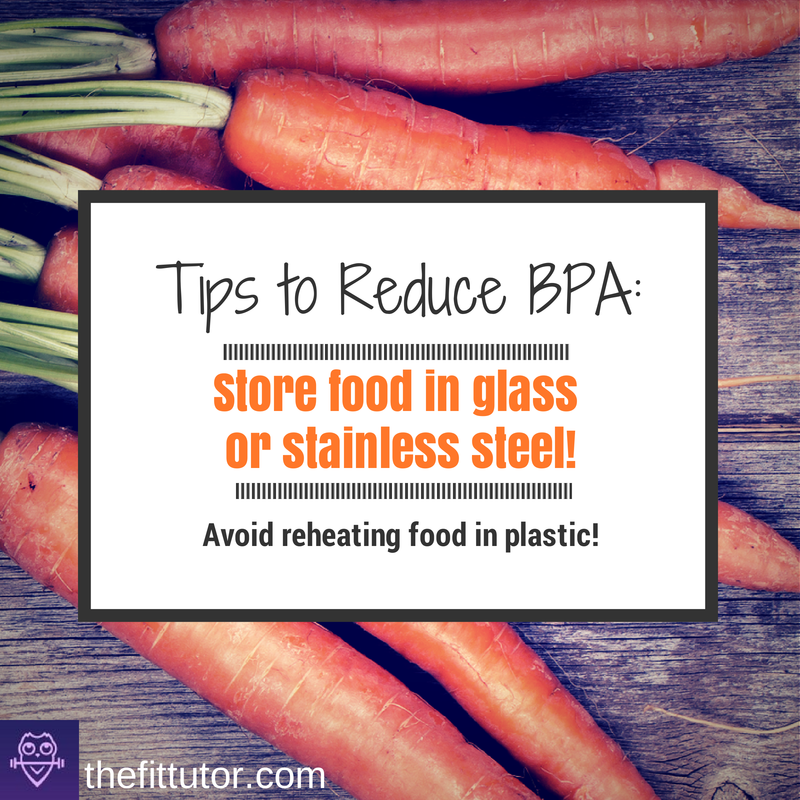 Plastic:
It's nearly impossible to avoid plastics altogether, so it's best to focus on the ones that come in contact with your skin or food. Store food in glass or stainless steel containers, reheat only in glass or ceramic containers, and wash plastic containers by hand- not in the dishwasher. Throw them away once they are scratched.
Cans:
You can avoid cans by buying fresh or frozen fruits and veggies, buying dry beans, or food that already comes in glass or cardboard packaging. Eden Foods has been a pioneer in BPA-free canned foods, and they did this back in the 90's when they first suspected BPA was harmful. I love them because they believe it was a moral decision, not an economic one. [Read more about their BPA-free cans and story HERE.] I also stock up on anything in cardboard or glass packaging, like Whole Foods 365 beans or soups.
Some of the culprits with the biggest amounts of BPA in cans have been Progressive and Del Monte. Canned tomatoes in general are also bad because the acidity brings out the BPA. Thankfully, there are many boxed tomatoes like Pomi, and Muir Glen and Eden both have BPA-free packaging.
Drinks:
You can limit your BPA consumption from bottled water by using a glass or stainless steel bottle and using your own filtered water. I found this one from Takeya while writing this article and I can't wait to buy it! Seriously, I break everything we have that's glass, so this is pure genius! You can limit your intake of BPA through canned and plastic sodas by NOT DRINKING SODA!!!! I'm passionate about this one. But that's for another detox post ;)
Other Items:
It's also recommended to limit your contact with receipts! Props to Home Depot and other stores who offer email receipts. You can search for BPA and PVC free shower curtains and liners, or find some on my BPA-Free Goodies Pinterest Board.
Here's a helpful list on how to avoid BPA from Oregonlive.com.
Here's a list of other companies and cans that use BPA-free packaging: BPAFreeCannedFood.
What Are BPA Alternatives And Are They Safe?
Unfortunately, extended testing needs to be done on plastics and products labeled BPA-free. It's awesome that a product doesn't have BPA, but alternative chemicals, like BPS for example, also show a strong link to hormone disruption. A lot of companies aren't freely giving out their new formulas, either.
I'm including a few articles if you want to research on your own, but if it's a plastic that says BPA-free, I probably wouldn't trust it.
Here's some more reading on BPA alternatives if you're interested:
What To Do Now?
We've learned from past detox posts that being healthier can be a bit more expensive. I would recommend getting rid of anything you can afford to replace right now (like plastic tupperware for mason jars or glass bowl) or maybe start out with something you use daily, like your shower curtain or water bottle. Detoxing your life is a process, not an event, so don't stress if you can't get rid of everything with BPA in it immediately! Even I haven't accomplished that yet!
For your grocery items, you'll find that some things aren't too much more expensive, and I always recommend on stocking up when an item is on sale! Buy in bulk when possible, and dry beans are much cheaper than bpa-free canned/boxed beans. (Although if you're like me, you ruin them every time you soak them!)  You can read some of the articles I've linked, because they mention (normal priced) brands that don't have much (or could hardly detect any) BPA in their cans, or use the list linked above.
Don't forget to follow by BPA-Free Goodies Pinterest Board. I look forward to adding awesome things as I find them!
Awareness is a blessing, not a curse. Don't be filled with fear, but be empowered with knowledge. It's a step by step process, but one I want to be a focus for you in June! Let me know how your other detox goals are going for ya, and leave any questions or comments below!
If you're struggling with health, fitness, or specifically weight gain, I would love to have you on board as a Fit Tutor member. Enjoy personal trainer designed workouts in the comfort of your own home, for a very affordable price! You also get me as your nutrition coach and accountability friend! Sign up today!
I love going on this journey with you!
Allison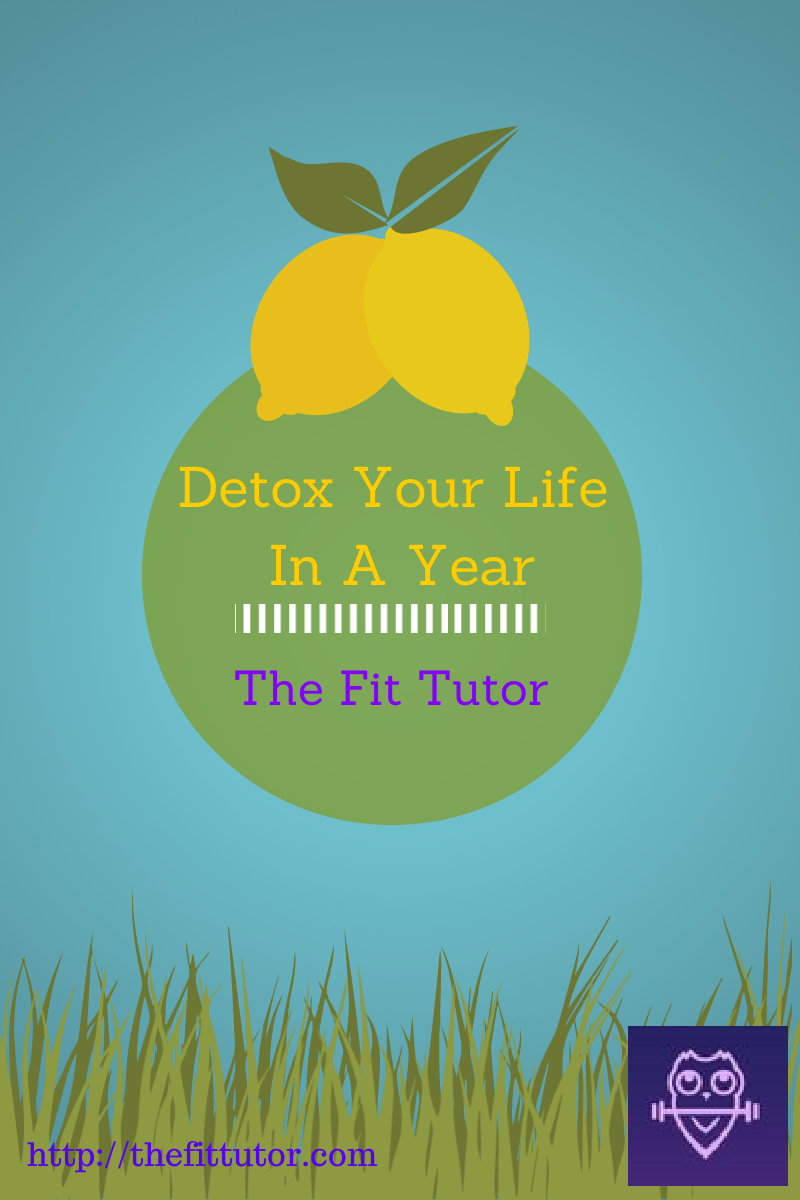 Further reading on phthalates:
CBS News- Are Phthalates Safe?
Jones Day- BPA and Phthalates
How Stuff Works- Is your vinyl siding killing you?