Get Fit with Online Fitness Challenges
An Online Fitness Challenge is the perfect way to jumpstart your health and fitness, getting extra motivation, accountability, effective workouts and more to get that transformation you desire.
Imagine fitting into those clothes you keep in your closet just waiting for "some day."
Picture feeling energetic and in-shape when you perform daily tasks or play with your children.
Believe looking in the mirror can be a proud and exciting moment in your day.
The Fit Tutor runs online fitness challenges throughout the year. Sign up for our mailing list to be notified of each one! + Scroll down for the next challenge details and dates!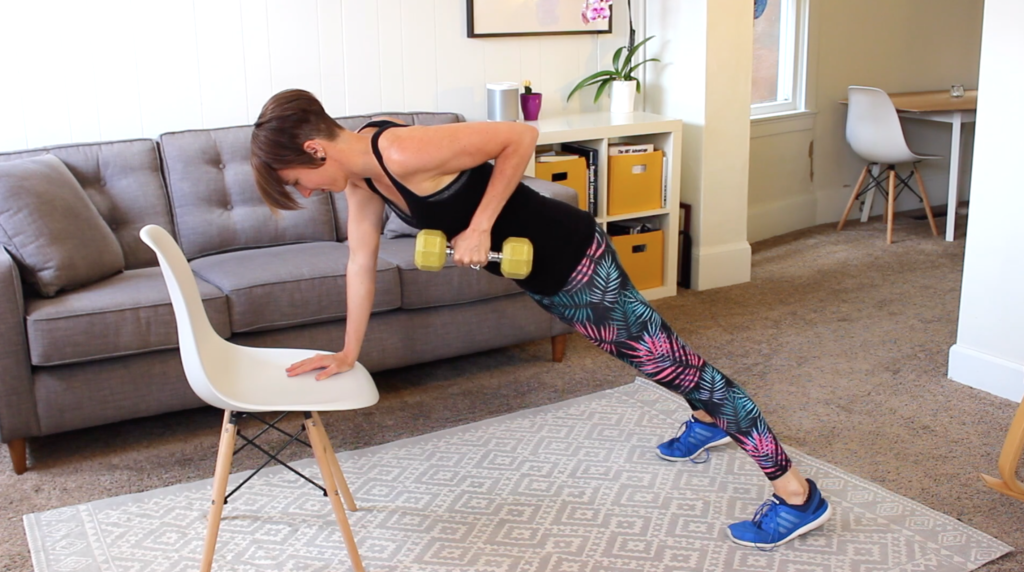 Sign up to get emails about challenges and health tips!
Your Next Challenge: Spring Break Babes
This upcoming online fitness challenge is based on workouts, nutrition, and accountability check-ins to maximize results!
The design is to get you to looking and feeling confident and amazing for Spring Break! You'll gain strength, burn fat, and boost your confidence and stay consistent- which is truly the key for transformation!
The workouts and nutrition will help you get great results in this time period plus accountability will help you stick with it!
Not going anywhere you need to look good for?
I can think of NO better time to get ready for summer: shorts season, swimming, wanting to be in shape to be more active, etc. You actually need no excuse or reason to get in shape this Spring- you can just because you're worthy!
The Length of Your Challenge
8 Weeks!
Feb 25, 2019- April 22, 2019
Keep improving on your results after others have given up on their new years goals. Get personal and group accountability to last all 8 weeks!
You'll get meal plans and workouts to follow that are designed to maximize your transformation in this time period! All the hard work is done for you, and you'll have an easy-to-follow plan to lead you to your results!
The Workouts
We'll perform a workout program called BMAX (Booteus Maximus) that is designed to get great results within this time period. We'll cycle through the first 8 weeks, which are professionally designed to help you gain strength and lose fat! The Program itself lasts 10 weeks, and you'll have access to the course long enough to finish it if you want to after the Challenge officially ends! 
Get strong legs, a tight booty, and defined arms and back while burning fat with each workout! Strength training will help you look lean and toned and feel confident! (It also improves your health markers so your doctor can get off your back…!) It won't make you look bulky, but is actually one of the best ways to raise your metabolism and help shed fat!
The BMAX workout program is a Fit Tutor member FAVE- so much so I made an encore program! It's gotten them great results, and now you can see what they're raving about + get meal plans and coaching to maximize your results!
It's recommended to do a minimum of 2 days a week, 3-4 for best results. You can add in some cardio (workouts included!) to speed up your fat loss.
For the workouts you'll get
8 weeks of strength-building, fat-burning workouts
HIIT and steady-paced cardio workouts
Exercise videos with professional instruction
Modifications to make each exercise harder and easier
Workouts all online, on demand
And you'll need
Internet connection or cell phone service
A pair of dumbbells (links to Ali's faves provided at checkout)
Are you worried you're too busy? Ali will help you adjust these workouts to fit your schedule!
Are you worried this sounds too hard? There are 3 levels of teach exercise, a beginner, intermediate, and advanced so you can get results no matter how in shape you are now!
The Nutrition
No, you won't get a depriving diet that will make your stomach flat these 8 weeks and then balloon right back out as soon as the challenge is over. I don't play that game.
Because you're working with a real coach and trainer, you'll get meal plans that will support your body's ability to build muscle while burning fat. You'll get help figuring out how many calories you should eat, how to snack, how often to eat, how your plate looks, etc. Rest assured you do not need to track calories to get results – hooray!
You'll also receive habit-based coaching on how to build healthy habits these 8 weeks. I want you to learn these life-long habits so you won't have to deal with your weight fluctuating with yo-yo diets. How does finding a pair of jeans you look hot in and fitting into them year-round sound to you?
For the Nutrition part of this challenge you'll get
8 weeks of meal plans – that are yours to keep!

some recipes may repeat, but most are new each week!

Habit-based coaching to build healthy food practices
Help finding calorie and food needs, food timing, snacking 101, etc
Group coaching and accountability for what you're putting into your body!
The Accountability
You'll get weekly and daily check-ins with Ali based on the challenge goals + your individual goals.
You'll also gain access to our Facebook Accountability group for group coaching, cheerleading, and goal-setting! This group is full of amazing women with real struggles just like you. Participation in the group is also connected to prizes!
Testimonials from January's 21 Day Challenge
"I just completed the 21 day challenge and I am so glad I did it. I was needing a push and some motivation to get back to my healthy habits and this challenge got me going. It was absolutely that push I needed! The workouts the meal plans and recipes were terrific. We receive so much support and motivation from Allison (our leader) and the members of The Fit Tutor group!" – Char H
"All in all, I feel great! I feel motivated, lighter, and like I can actually do the work of preparing healthy meals and being active a bit each day. Thank you for the tools and support. At the end of the challenge, I had lost 6.8 lbs and a total of 11 inches! So quick!
My Reflections:
I didn't crave sugar as much as I thought I would.
I don't need to have refined carbs / breads at every meal (or hardly any meals…)
I love smoothies with protein powder for breakfast! (Thanks for some great recipes).
Even if I can move my muscles for 10-15 minutes a day, it makes a big difference. " – Alison
The Prizes
There will be a bi-weekly winner for each of the 8 weeks + an overall Challenge winner! Details to come…
The Investment
To do something like this one-on-one with Ali online, it would cost around $125 per week! So, to complete the entire Booteus Maximus Program it would cost you over $1200. In person it would cost over $1700! And it would be worth every penny, but this is why we love a good online fitness challenge! Here's your deal:
Your Deal
With this online group challenge, it will only cost $400 total! Get the same results within your schedule and get meal plans you can use over and over again for only $400.
After you pick your jaw off the floor, go ahead and sign up today! Better health like blood pressure, cholesterol, improved response to insulin, and lower body fat percentage are waiting for you — as are looking and feeling better in your clothes, having more energy, feeling stronger, defining your muscles, and losing fat!
What excuse do you have to not take this amazing deal? Ali will help you adapt the program to your schedule, you don't have to be in shape to start because it's all easily adjusted for every fitness level, and you'll have a coach and support group so you'll always feel like you know what you're doing and are never alone.
Do You Like Discounts?
Don't we all? If you sign up for my Fit For Life Membership, you can get into this Challenge for only $150 (that's $100 off + guaranteeing yourself discounts for every future Challenge!)
I don't have a fancy checkout for this deal, so sign up for the Fit For Life plan and just shoot me an email and we'll get you signed up! 
Already a Fit For Life member? Watch your inbox, or just send me an email so you can get your meal plans ASAP with this deal – only $150 for 8 weeks of meal plans! 
Did You Say Free Meal Plan?
Well no, I hadn't yet. But speaking of, if you sign up by Feb 23 you'll get a FREE extra week of a meal plan! Includes fat loss macros, every meal including snacks, a shopping list, and prep guide. Booyahhh.
Money Back Guarantee
Oh and did I mention there's a money-back guarantee? If you do the program, follow the meal plan, and don't see any results you can have your money back- because that's just bonkers and you should see great results. There is no risk besides loving your body more and maybe sizing down in some of your clothes!
And if you have any questions, fill out this form below to ask Ali!
Sign Ups Open Feb 15th- Registration Ends Feb 25th!
Don't forget to sign up for the email list to get a reminder to register when it opens!