Because we could all use this right about now
You guys, the other day I just snapped. I was so stressed at the thought of making yet another weekly meal plan that I became angry.
Thankfully, I didn't tear through our house flipping over tables or knocking things off the wall; I channeled my frustration into something productive. I sat down and planned out our meals for the rest of the year! For me, decision making is the most aggravating part of meal planning, so I just sat down and decided everything at once. (Insert big sigh of relief)
Can you relate? Does meal planning stress you out? Are you not sure how to eat healthily? Are the holidays/end of the year a crazy time for you? If you can say yes to any of these questions, then here's my meal plan to ease your stress, create more time, help you avoid holiday weight gain, and have one less thing on your to-do list. You're welcome. ;)
What to expect
Here's my disclaimer:
I chose healthy to healthy-ish meals that both the hubs and I like. I asked him what he wanted, and he said soups and grilled cheese. So there's a lot of that.
There are a lot of crockpot meals, chilis, and Mexican-style food, because that's what we like. I also started the meal plan by stalking one of my favorite recipe bloggers and choosing recipes I've been wanting to try… so there's a lot from Damn Delicious on here. If you haven't tried Chungah's recipes, you will not be disappointed!
Many of the recipes on here are old faithfuls, but there are some I can't vouch for yet. Let's try new things together, friends! :) I'm currently getting my extreme hustle on in other areas of my business and life, so I'm sorry but there's no shopping list. I encourage you to sit down, write out your shopping list every week, order your groceries, and be on your merry way.
I didn't plan out every day because we are big believers in leftovers, but if you're not sure what to do on an empty day, my go-to easy meals are
burrito bowls
chili
baked chicken with sweet potatoes and asparagus
meat sauce/marina and baked spaghetti squash
and pre-made chicken tenders with organic mac n cheese and a salad
Yes friends, The Fit Tutor eats boxed macaroni when life gets crazy. Be set free.
Crucial Side Note
Who are these people from whom you're copying your final meals of 2016? We are the Lamberts. We like grilled cheese and soup, easy meals, fitting into our pants, and we like to travel, drink beer, and cuddle our wiener dogs. You're in good hands, my friend: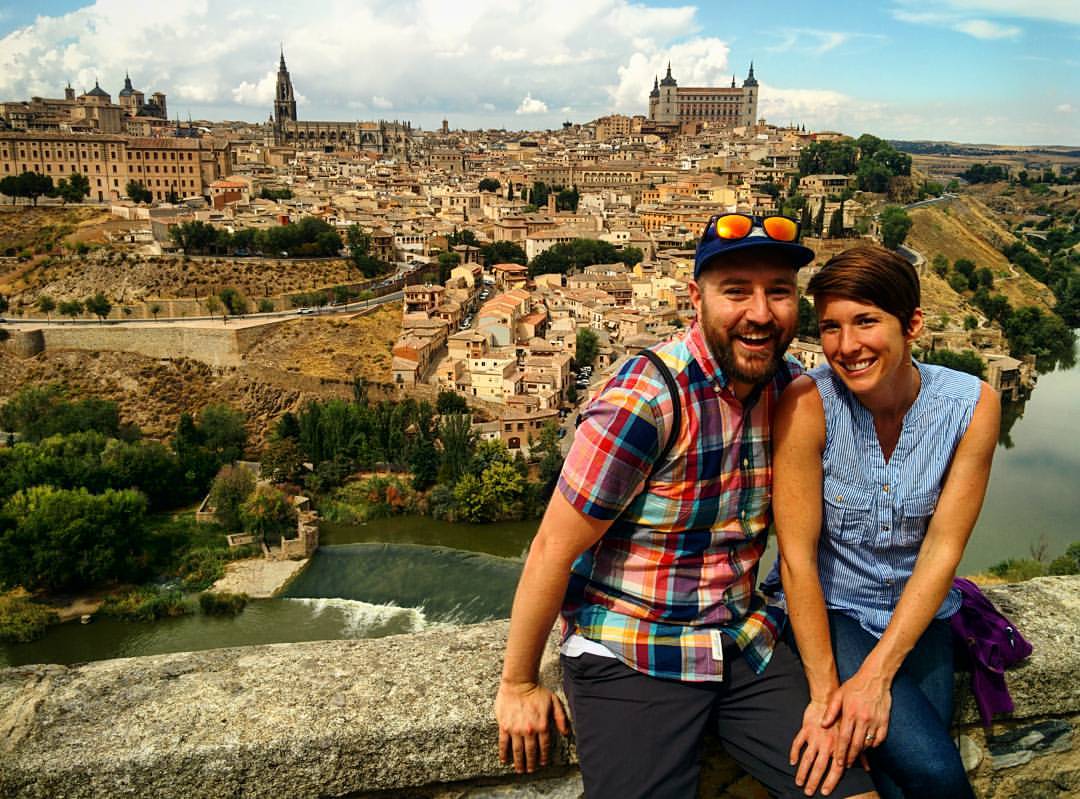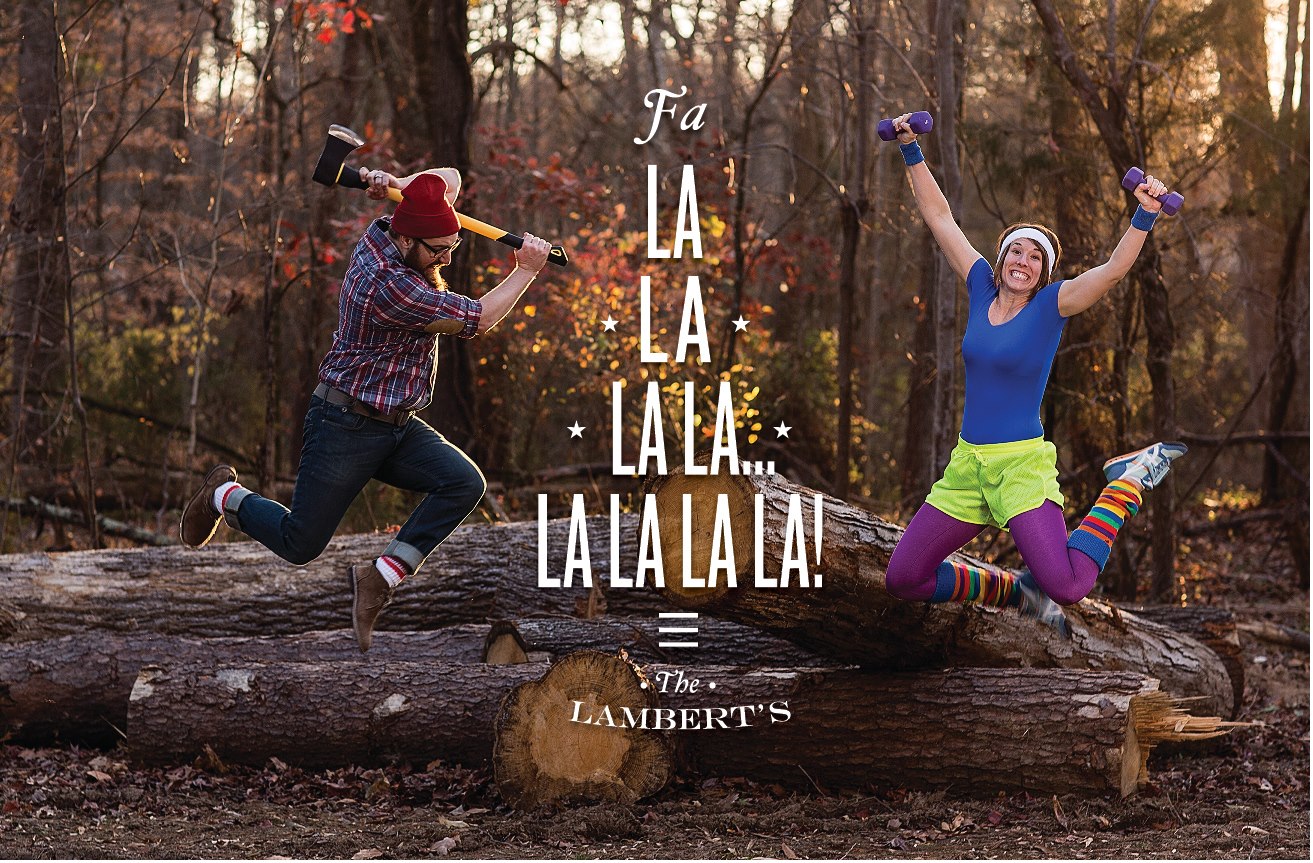 Let's continue…
What diet is this a part of?
Short answer? I'd like to call it Healthy Holiday Survival Diet, but that might not be a thing…
This is meant to go with my Nutrition Course, and not any particular eating style. It's not paleo, vegan, pescatarian, ketogenic, or any of that goodness… it's real… and it's pretty easy…. and I tried to pick recipes that would be easy to swap out/substitute for certain things. For example, we eat a lot of chicken around here. I try to always buy ethically and my grocery store lacks in that department when it comes to meat variety. Yep, Harris Teeter, I'm looking at you. So feel free to swap out the chicken for other meats, fish, or beans!
Download your meal plans here!
Click on the picture or the link below. You can bookmark it or download (File –> Save Page As) and get to dominating! Click on the links to go to the recipes. If you are viewing as a webpage, you'll just need to click the back button to get back to the meal plan!
Will you be a Buddy or a Grinch?
Whether you celebrate Christmas or not, you can certainly agree this is a fast-paced, demanding time of year. Hopefully this giant weekly task crossed off your to-do list will help you spread joy, laughter, and kindness to others! I hope you see the goodness in the little things, and take time to tell your loved ones how much they mean to you. Or at least plan out your wine consumption accordingly so you don't get into a political argument at Thanksgiving dinner- or would wine make that more likely to happen!? ;)
If you do celebrate Jesus this Christmas, I pray you find time to slow down, reflect, and practice that whole Sabbath thing God thought was so important. Take a deep breath, and ask for that "peace that surpasses all understanding" and be a light, be joyful, and be generous with your kindness!
Consider this my love letter to you, dear reader, and may your stress be slightly relieved, your belly be warmed and filled, your waist be smaller, and your time be multiplied. – Fit Tutor Proverb
And you know who to call when you need nutrition advice, workouts, and accountability. I'm here for you! ;)
Allison