Whether you're looking for the perfect gift for your friend who's into fitness or if you're looking to add ethically made active wear to your wardrobe, this article is for you! I've compiled this list of my favorite athletic wear that's sweatshop-free and will help you look amazing while getting fit (or lounging in yoga pants).
I've tried to include affordable options here, but if you're not a fan of the price tags you can shop all of these brands on Poshmark and get just-like-new clothes even more affordably. And when people ask, you can still brag about how your new favorite hoodie was made by workers making a living wage or with non-toxic dyes so a city's drinking water wasn't polluted. BOOYAHHH.
Speaking of transparency, I want to let you know that any Amazon link is an affiliate link, and I've also included a few discounts for you via merchant affiliate links. Absolutely none of this costs you extra, and any money I'll make will go back into running The Fit Tutor! So thank you! And I would have recommended these products anyway! ;)
Ethically Made Active Wear from Head to Toe
Let's start with headwear and end at shoes, shall we?
Hats & Headwear
Krochet Kids Beanies and Head-warmers
Whether your friend likes to walk her pups, run in the cold, or just cover her bedhead with a cute beanie, Krochet Kids International has so many choices for adorable, ethically made hats, beanies, head-warmers, etc. Click the photos to shop.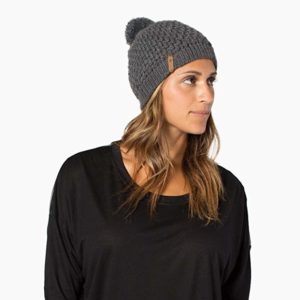 Photos from amazon
You can check out their website here: Krochet Kids Intl
prAna Trucker Hats
If a ball cap is more her jam, these trucker hats from prAna are adorable and stylish. Click the photos to shop. Or see more on prAna's site.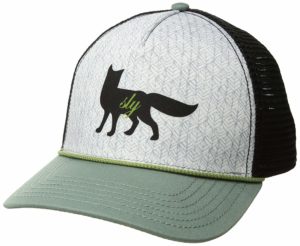 Photos from amazon
Hats are perfect for an outdoor workout or a bad hair day. I never hike without one!
Hoodies, Tees, and Workout Tanks
Everlane Hoodies
These hoodies, fleeces, and crew sweatshirts from Everlane are comfy, stylish, and sweatshop-free! Your loved one will stay cozy and cute this winter with any of these choices!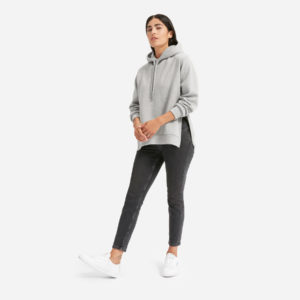 Photo from Everlane.com
Click the photo to go to Everlane's site. Some of the hoodies are on their "Choose what you pay" section! To be honest, you can't go wrong with anything Everlane in regards to style and your conscience!
Satva Long sleeves
I'm obsessed with this Turana top from Satva, but in reality, you'll fall in love with any of their ethically made active wear! Click the photo to shop.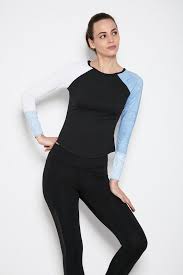 Photo from Satva.com
Basic Graphic T's
If a stylish T is all she needs, check out Ugmonk's new women's line! I love the messages, the different fits, and they are all dyed and sewn in LA! Click the photo to shop!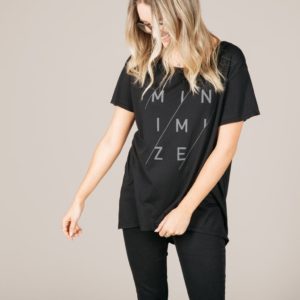 Photo from Ugmonk.com
Now, let's get to the good stuff. If your friend is really into fitness she will be dying for new tanks to sweat out the new year in! Here are some of my faves:
Greater Than Sports Crop Top
These crops are functional and come in super fun colors. Even your conservative sista will rock these with some high-wasted yoga pants. They are polyester-free and hand sewn in NY. GTS can even send you a video of your top being made in their factory. I love how transparent this company is and own several of their yoga pants, too.
I just bought this one and love the blue color and the fit!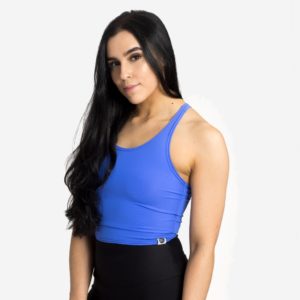 Photo from GTSclothing.com
Click the photo to go to their site
Four Athletics Sports Bra (PaleOMG)
Four Athletics is another brand I'm in love with, and you should check out the hoodies and yoga pants they are crowd funding right now! These sports bras have the sexiest back, and could be worn as a crop. They are in the "last chance" section so check them out before they're gone!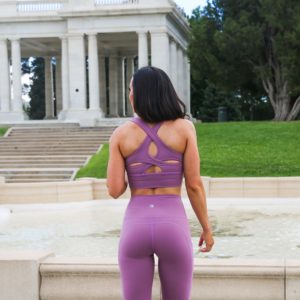 Photo from fourathletics.com
Use the code alisonlora15 to get 15% off your purchase!
Athleta has some amazing bras, too. They're "Run Free" one has the best back!! Athleta is owned by Gap, but it's a B Corp that's doing a lot for improving working conditions and transparency.
Athleta Tanks
I love the high neck chi tank! Click the photo to browse all that Athleta has to offer. I could easily do all my shopping from here.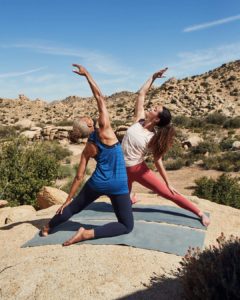 Photo from Athleta Facebook Page
prAna Tanks
prAna has unique styles and designs, but also basic solid color racer backs. Click the photo to shop on Amazon, or see more of their styles here.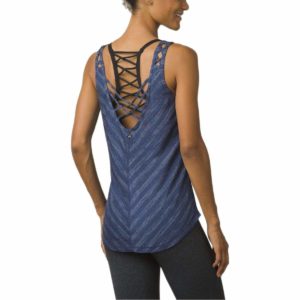 Photo from Amazon.com
Four Athletics Tanks
Finally, I love the price and simplicity of Four Athletics tanks! They can be easily paired with a bright and funky pair of yoga pants!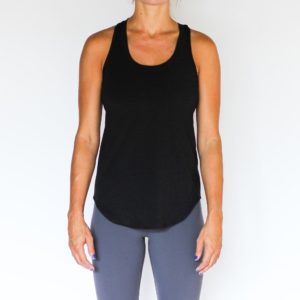 Photo from fourathletics.com
Don't forget the code alisonlora15 to get 15% off at checkout!
Leggings and Joggers
As I've stated before, Four Athletics and Greater Than Sports Clothing has great yoga pants that I love. So check those out. I also wrote a post about ethically made leggings you may want to check out, too!
Outdoor Voices Leggings
The leggings your loved one truly wants under the tree this year are from Outdoor Voices, which currently has the hottest styles of the season! Click the photo to shop.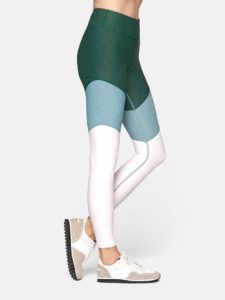 Photo from outdoorvoices.com
Alternative Apparel Joggers
Because sometimes we want to look cute without having spandex pressed against every part of us. Click the photo to shop, or check out their website here! Again, another great company so check out all their ethically made active wear and other comfies!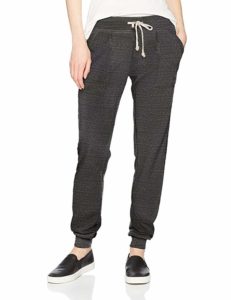 Photo from Amazon.com
Socks
"Because your family's feet deserve the best." – Monica Geller
Alaska Knits
My favorite socks are made in the USA and can be found at target! Check out the brand Alaska knits for warm wool socks. OK, so I've not used these for any workout, but I like to put them on after I cool down from a workout. Cozy socks are life and my house is cold.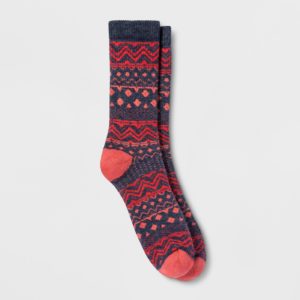 Shop at Target; Photo from Target.com
Bombas
Workouts socks that give back! They are a certified B Corp and for every pair of socks purchased you are giving one away to a shelter for those experiencing homelessness. And they have tons of different styles of athletic socks as well as warm and cozy seasonal socks!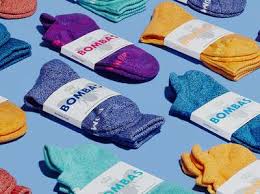 Photo from Bombas.com
Use this link to get 25% off your purchase!
Shoes
Although there are a ton of ethically made shoes out there, I cannot give my personal opinions on most, AND most of them aren't good for workouts anyway! I know it's just easier to buy workout shoes from a bigger company, especially for someone else, so my suggestions would be:
Brooks
These Cascadia running shoes are so hot! Check out the other colors and click the photo to shop.
And here's some info on their corporate practices. They are better than most big companies, although I'm sure they have a ways to go.
They have a ton of choices on their website and on Amazon if you don't love the Cascadias.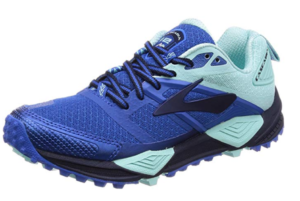 Photo from Amazon.com
Adidas (& Reebok)
I've read conflicting things about Adidas (they also own Reebok) but I know how freaking hard it is to find affordable shoes that were ethically made, so I added them to this list. And let's be real, many of us just want to ship something from Amazon ASAP.
I've heard they are behind in paying some of their factory workers, but this report has labeled them one of the best big shoe brands. I think they're a safe choice, all things considered, and my last three pairs of sneaks have been adidas and reebok!
I feel like an old lady because I'm not a fan of most of their latest styles, but I do love these Edge Lux Clima Runners! Click the photo to shop.
These Reebok's below are the shoes I have now. For Fit Tutor workouts you're doing a lot of at-home strength training and plyometrics. I like the stability of these shoes for both! They're a tad heavier than I'd like but that's not a deal-breaker for me because of their other qualities. Click the link, yo!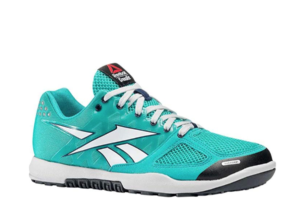 Photo from Amazon.com
Oliberté
And I'm going to take this moment to plug my Oliberté Boots because I wear them everywhere- even with my yoga pants, and people stop me almost every place I go to talk to me about them! I cannot accurately express my love for them with words.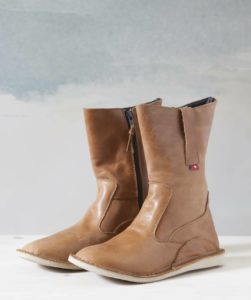 Photo from Oliberte's Facebook Page
Click the photo or this link to get $20 off!
So there you have it! Ethically made active wear options literally from head to toe ;)
Don't Forget Experiences
Ya know another great and usually eco-friendly and sweatshop-free gift?
Experiences.
I wrote a post with a bunch of options, and you can check that out here:
And I've love to mention that if you know your friend could use a cheerleader and coach through her transformation or journey into this thing called healthy living, I'm here! You can purchase gift cards and memberships for my coaching services, workouts, meal plans, and accountability! Shoot me an email or check out my about page to see if we're a good match.
Here's last year's gift guide if you need some more ideas!
And share this with your friends! Every share can help reduce your loved ones supporting sweatshops! Happy shopping!