If you have a friend or loved one who is even kinda-sorta into fitness, food, or health, you've come to the right place for gifts. I've created this ethical gift guide for your fit friends so shopping is easy and everyone is happy this holiday season! No one wants to support sweatshops or human trafficking, yet it's easy to make purchases that essentially vote for more of those horrific things. Avoiding them can seem overwhelming, which is why I created this guide!
This year, you can give thoughtful gifts people will love that also give freedom, dignity, and fair wages to those who made them or help support the dreams of artists and makers. Really, it's a double-gift. Not only do you give someone an awesome present, but they can also rock it with confidence and joy knowing a life was impacted by the purchase. Oh, and you look oh-so conscientious that you care about these things. So much winning. I've tried to include presents for a variety of budgets, and although it's geared toward your fit female friends or family, I'm pretty sure you can find something for everyone here.
1 Workout Tops
Who doesn't want to start their new year's resolutions off in style? A new workout tank is awesome motivation and is something any woman would love to receive. If your loved one is already fit, then these racerback tanks will help them show off their hard work. My faves come from Thug Life Shirts company.
Price: $27.95 (If you sign up for their email list they send killer sales) Buy Here
Why Thug Life? You're supporting a small business that prints each shirt in Columbus, OH. They ensure all of their shirt suppliers are actively fighting for sustainability and fair wages, like Alternative Apparel, Bella Canvas, and Next Level Apparel. Many workout tanks are cheaply made by people in dangerous working conditions who are being paid unlivable wages. Thug Life is a choice you can feel good about! Here are some faves, but they have a ton of options.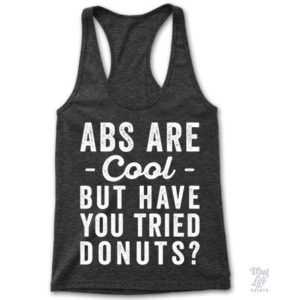 2 Yoga Pants
Whether your sister needs leggings for her new yoga class or because Netflix pairs so well with stretchy pants, Four Athletics is where it's at.
They are made in the USA, using slow fashion and crowd-funding to eliminate waste and ensure fair wages to workers.  If you procrastinated on your Christmas shopping and don't have time to crowd fund, have no fear. Their core collection is glorious and comes with basic black leggings, colorful bright ones, as well as funky patterns. It's also a one-stop-shop for sports bras, shorts, hoodies, and shirts! Aaaaand they have gift cards. Enough said.
Price: $66
I'm actually am ambassador for them, so use my code for 15% off! Enter alisonlora15 at checkout (yep, with one "l")!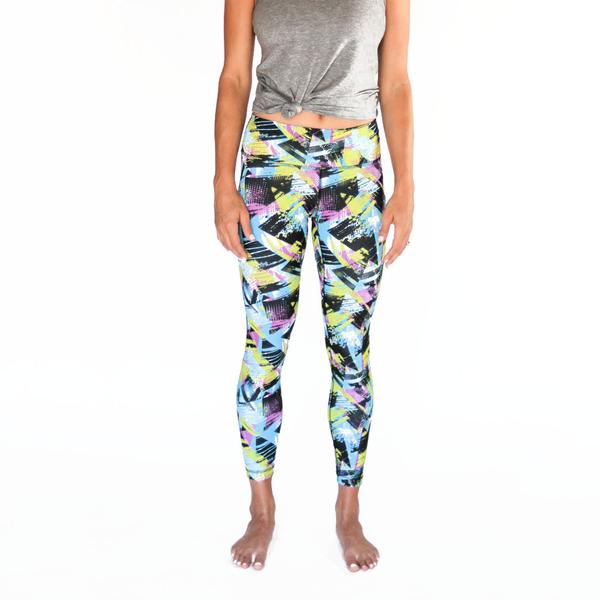 They're running out of some of the core collection, so if you can't find the size you need, I'd also love to recommend Greater Than Sports or Outdoor Voices. I actually wrote a post about ethically made yoga pants and workout leggings, and you can feel good (no, great) about any of these choices:
3 A Blender and Other Healthy Kitchen Gadgets
I understand guessing someone's sizes in stretchy clothing can make you break out into a sweat, so here are some safer options to choose from as well! Every healthy woman needs good kitchen gadgets!
Blendtec Blenders
Can someone really claim to be a health-nut without a good blender? Kale floaties are unacceptable. This would be a great gift for mamas who want to trick their kids into eating vegetables, too.
These blenders have great reviews and are made in Utah! They have 30-day money back guarantee + 8 year warranty + are ethically made = you win Christmas this year. These make perfect gifts because rarely does a woman want to spend this much on a blender, but we all secretly want one, and are jealous of our friends who have them. True story.
Price: $389.90 Buy Here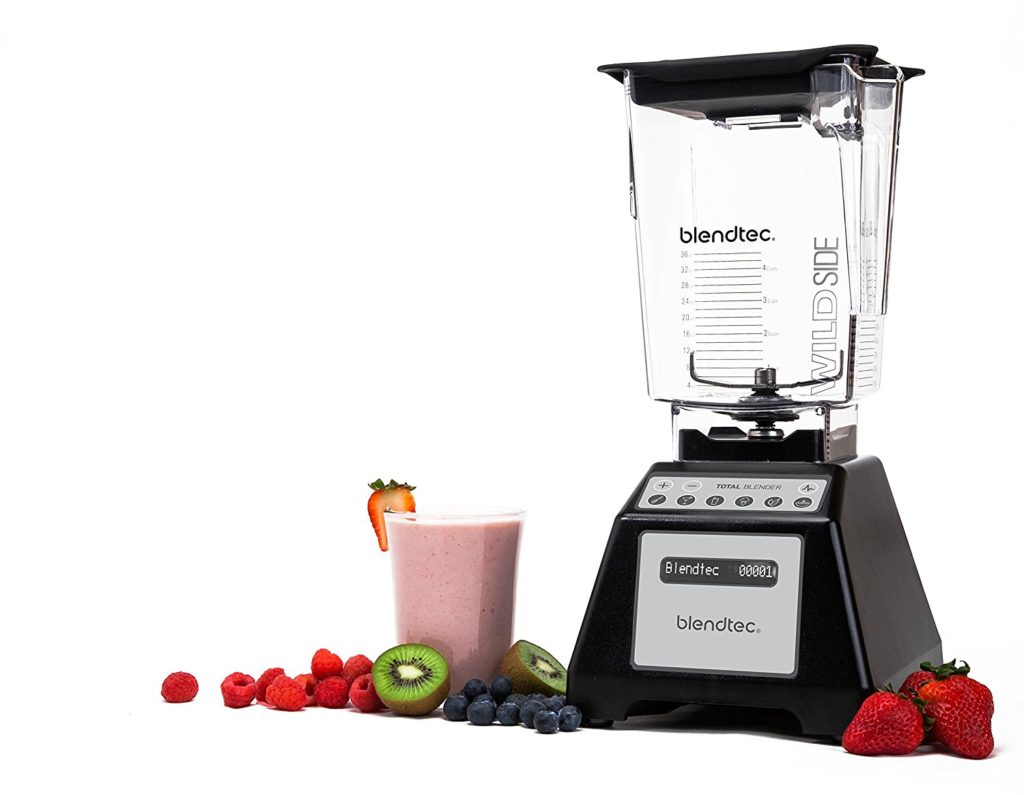 Image Source
Personalized Cutting Boards
If your friend spends a lot of time in the kitchen, make her happy and think of you each time she chops veggies. You can get many personalized cutting boards from makers on Etsy. Click around the company's bio to make sure they're not really a big corporation or importing from a sweatshop (it's not foolproof, but you can click "handmade" and "USA" for the shop location to help filter better results) or just choose from these below:
This one by MineByDesignStudio makes me happy. It's perfect for any Princess Bride Fans, but their Etsy store has personalized name cutting boards, Disney ones, and even a hand-written family recipe board! Really, there's something for everyone! Be warned, they usually will ship in 1-2 weeks so prepare accordingly! If you're in a hurry, the 14 x 11 boards can be ready faster.
Price $42 + shipping. Buy Here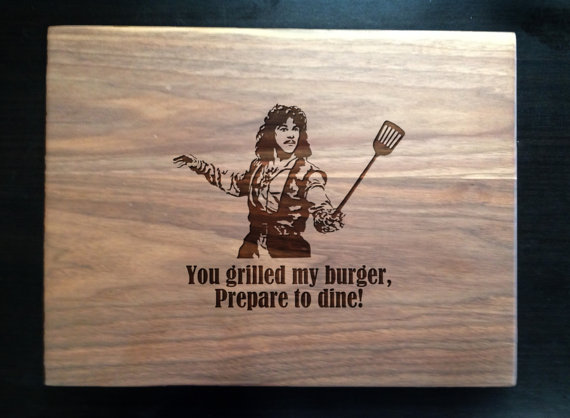 Image Source MineByDesignStudio via Etsy
This Ron Swanson cutting board is marvelous for any Parks and Rec fans! Made by MZBETZY in Spicewood, TX, and the Price ranges from $29-44, depending on size + shipping. These take 3-5 days to ship. Buy Here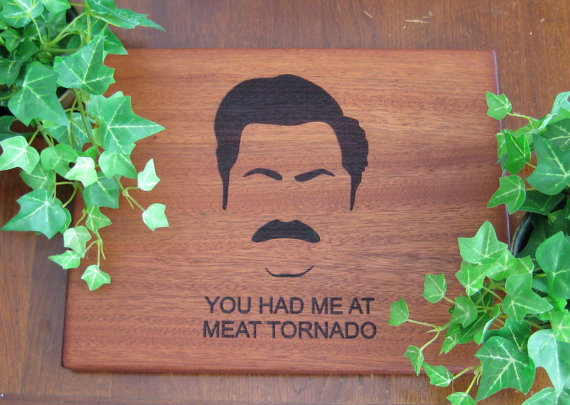 Image Source
Side note, why are all funny cutting boards about meat?
Healthy Cook Book
I love Lexi's Clean Kitchen, and I make recipes from her website all the time. No, I do not own this cookbook, but Lexi has never let me down. She's one of the few bloggers that I can recommend to my nutrition coaching clients without saying "but change ____ to make sure it's healthy." I love her food, she's fun, and I love supporting her business. This would be a great choice for someone who's an average cook wanting to make healthy meals.
Price: $23.76 (only $9.99 for kindle version) Buy Here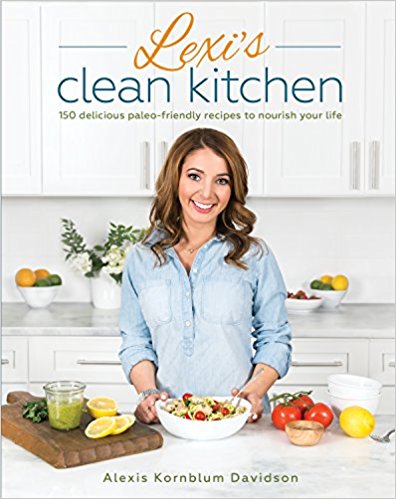 Image Source
Bonus: everything is gluten-free friendly, and things are easily labeled for allergens. This matters more than you think, trust me!
Funny Tea Towels
How about an epic (or personalized) tea towel from FrenchSilver on Etsy? My favorite is this beet one, for your friend who still knows all of the lyrics to gangsta's paradise. There's lots of funny and sweet ones to choose from, printed on eco-friendly tea towels.
Price: $12 + shipping with discounts for multiples. Buy Here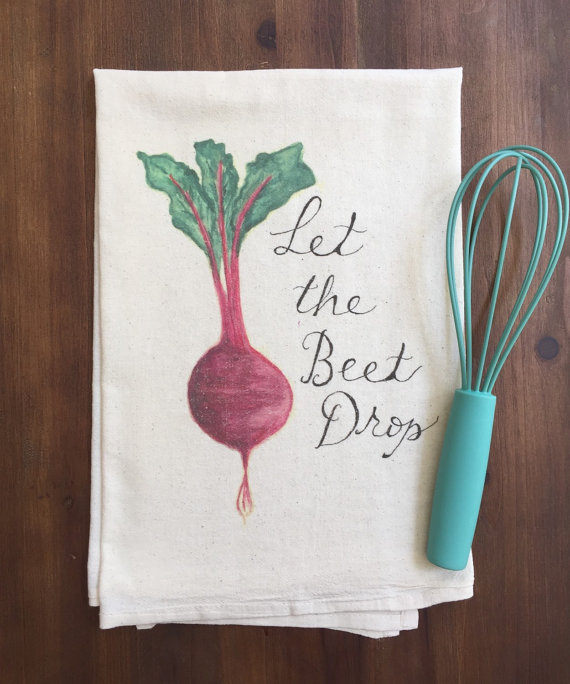 Image Source: FrenchSilver via Etsy
If you want to buy ethically made kitchen products, don't just go to Bed Bath and Beyond and fill up your cart. Do a little research behind the company, look for a small business on Etsy, or an organization that speaks out about how they treat their workers and give back.
4 Handmade Mug with Hot Cocoa
You cannot go wrong with gifting a handmade mug and some fair trade hot chocolate mix.
My hubs and I obsess over handmade mugs. Coffee, tea, hot cocoa, a hot toddy- whatever it is- it tastes better out of a fancy mug. We call them our "Saturday mugs" because they are best on a slow morning where we really get to enjoy each other and our coffee (we stole this from our classy best friends). I love supporting brave artists and small business owners who have stepped out to pursue their dreams.
I love these listed below, and you can order them online, but another great place is a local maker's market that's happening around your city this Christmas!
This gem is $24-30 depending on the size you choose + shipping, and is handmade by TurtleRok on Etsy. She has several ready-to-ship gorgeous items in her store, and if something needs to be made, it lists the wait time for you. Buy Here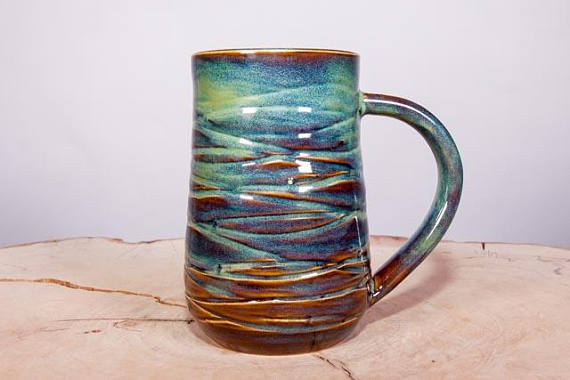 Image Source: TurtleRok via Etsy
This is another shop I'm drooling over lately. The items are handmade from Droste Pottery in Michigan. They are works of art + some come with lids! It seems like there's one of each in the store, so don't delay ;)
Price: around $18 + shipping // Buy here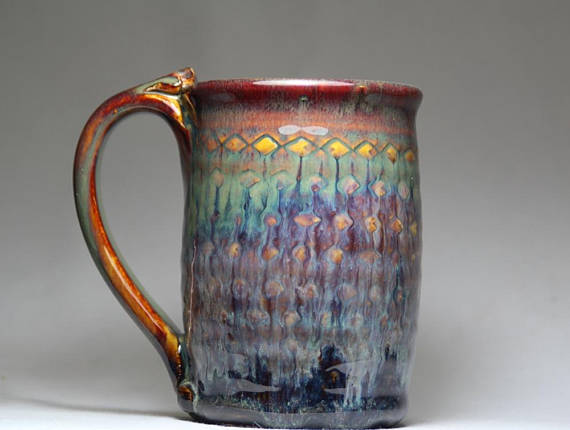 Image Source: Droste Pottery via Etsy
Fair Trade Hot Cocoa
Fair trade cocoa is perfect for sipping by the fire on a cold December night. Fair Trade Certified ensures workers are being paid and treated fairly. There is a shocking amount of slavery, child labor, and human trafficking in the chocolate industry. Looking for this label will help ensure a happy, ethical holiday!
Equal Exchange is a great brand with delicious hot cocoa! Pictured here is dark chocolate, but don't worry there's regular, too ;)
Price: $11.85 Buy Here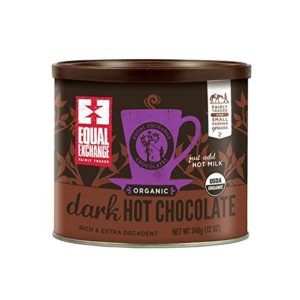 Dare I suggest a candy cane for stirring?
5 A Beanie
This is perfect present for a cold winter, or really any bad hair day. You are giving your loved one the gift of looking cute, even on days they didn't have time to do their hair. Beanies are a timeless gift and a girl can never really have too many of them. I bet you have a friend who can crochet or knit a beanie at your request, or you can choose from Krochet Kids' website.
Krochet Kids uses their products as a vehicle for social change. Each maker is featured on their website and hand-signs everything they create. Their main mission is to help people rise out of poverty. This is a heart-warming Christmas gift!
I'm a big fan of the the Agatha
Price $26 Buy Here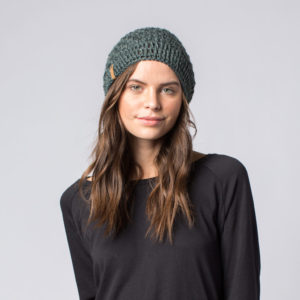 and the Natalya
Price $22, but they also have grab bags and good sales to watch for! Buy Here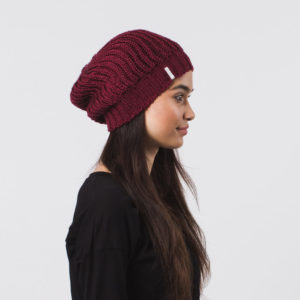 Image Source
6 An Epic Bag
Cotopaxi has hip bags for the urban professional, the avid gym goer, the hiker, and also for your friend who just likes to look good while carrying things. I'll highlight what I think would make rockin' athletic bags, but hit up their website for satchels, laptop cases, etc- and even gorgeous, high quality clothes and camping gear!
I love Cotopaxi not only for their designs, but for their commitment to social responsibility and ethically made products. You can read more about their story and mission here.
This gym bag can be carried like a duffel or across the body – and it has a laundry compartment. Need I say more? Work socks are not gym socks, my friends.
Price $69.95 Buy Here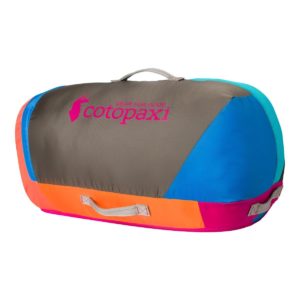 They have bold and beautiful designs as well as sleek black or slate bags as well. You can find something for everyone on your list here! I'm a huge fan of this colorful backpack as well as its more professional looking friend:
Price $89.95 Buy Here for the colored pack and $139.95 for the slate (or green or black) Buy Here
7 Powerblocks
Y'all knew these would be on my list. If you have a loved one who works out at home and doesn't have either a full rack of dumbbells or some adjustable ones, they are missing out. And we can solve that while making a responsible purchase with a product that takes up minimal space!
Powerblocks have changed my at-home workout results like crazy.
They're all I need for my workouts, they're made in America, and have a lifetime guarantee. I am unsure of all of their manufacturing practices, but I know I won't need to worry about creating more waste or using energy and resources to make more workout equipment for my personal use.
Your sister will be able to increase her gains, get leaner, and step up her workouts, all while watching Friends reruns at home. This is truly the gift that keeps on giving. (Pairs amazingly well with the bonus gift at the end, btw)
Price $299 Buy Here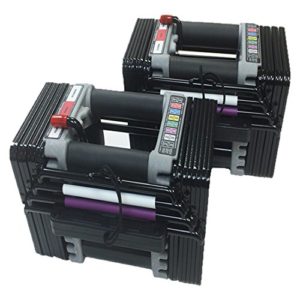 Foam Roller
While we're at it, this made in the USA foam roller will feel nice on her muscles after a killer workout with these Powerblocks! Perfect for post-workout, rest days, and when you can't see your massage therapist. And, it's made with recyclable foam. You are so conscientious, Gift-giver.
Price: $4.95-24 depending on size Buy Here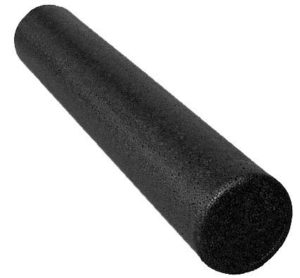 8 Comfy-Cozy Slippers
First off, I will pass no judgment on you if you get a pair for your roommate and for yourself. These are beautiful and soft and comfy and are the perfect hug after a long day or a beasted workout.
Feelgoodz slippers are not only stylish and comfy, they are sustainably made using an eco-friendly rubber and finished with non-toxic dyes. The company has partnered with craftspeople from around the globe and has committed to paying fair wages and empowering workers.
Price $29.99 Buy Here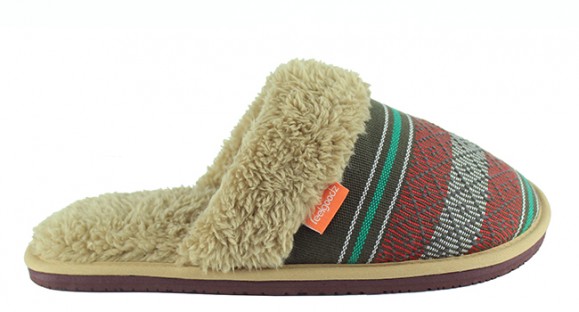 11 Fleece
Let your loved one take their fitness outside this winter with an ethically made fleece.
Patagonia is a world-leader in producing responsible, high-quality clothes. My mom bought me a fleece for Christmas last year, and I live in it. Literally. It's so warm and comfy, and almost a year later it's still in amazing shape. Patagonia-anything is a good gift choice, while we're at it. They are a large corporation, but they are constantly checking in on their factories to make sure they are living up to their standards of sustainability, treating their workers with dignity, and paying fair wages.
Price: $100-200, depending on size and color. A variety of colors, buy here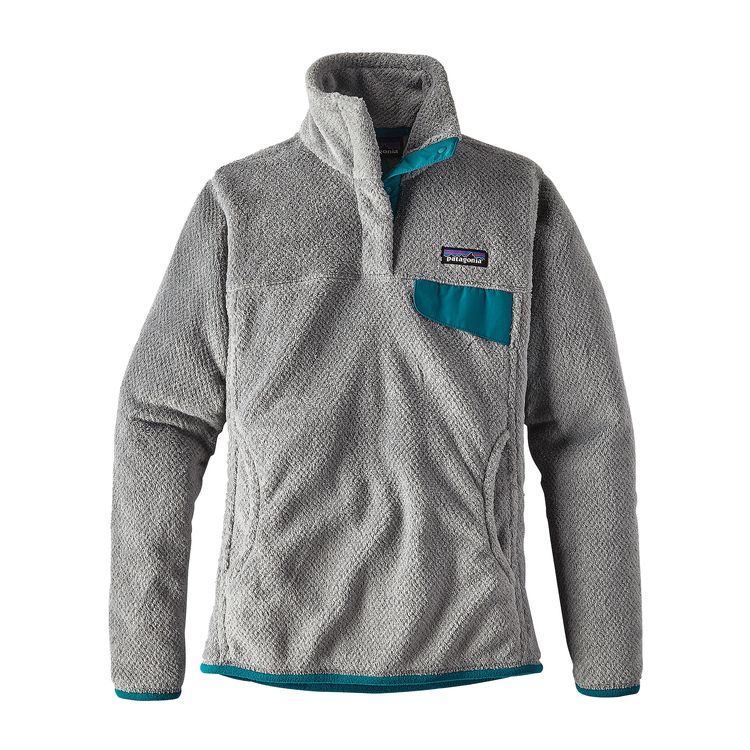 Plus, it's like buying them a warm hug that they have to wash every so often.
12 Bath Salts
What better way to recover from a killer workout (or day of mom-ing so hard) than with a hot bath made with relaxing, muscle-relieving bath salts!?
I discovered the Refill Shoppe through my DoneGood chrome extension, which helps you find companies who have ethical and sustainable practices.
The Refill Shoppe has some super-cool features, like creating your own gift! You can choose a product + a cool reusable bottle or jar + add a scent for a very reasonable price! Or you can choose pre-made items or gift sets from their shop. I'd recommend this bath set for your sore-muscled friend. Perhaps with a bottle of One Hope wine, that ensures you really are drinking a glass to change the world.
Price: $25 Buy Here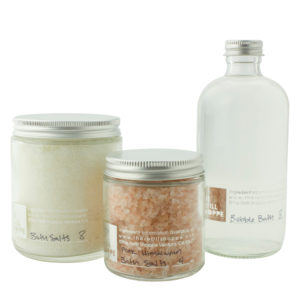 Image Source
13 A Journal
Every woman needs a journal, end of story. Whether she's writing out her dreams to take over the world or her weekly workout and meal plan, pen and paper can be a refreshing gift in the digital age.
These journals from Village Artisan were handmade by creators who get paid a fair wage. Village Artisan's mission is to empower women and supply men with diginfying work. Plus, this journal is super-cute!
Price: $16.95 Buy Here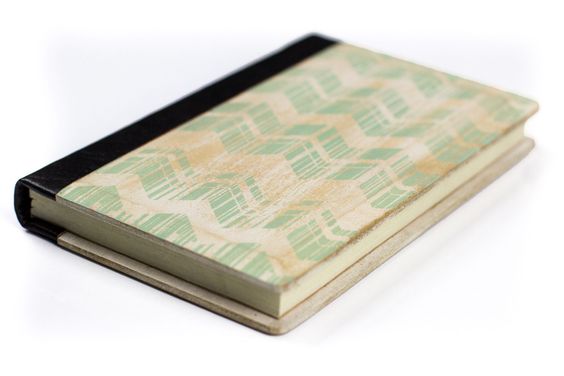 Image Source
14 Shoes
A girl's gotta have some good sneaks. These stylish kicks that give back and empower others will help your friend rock her "athleisure" fashion goals.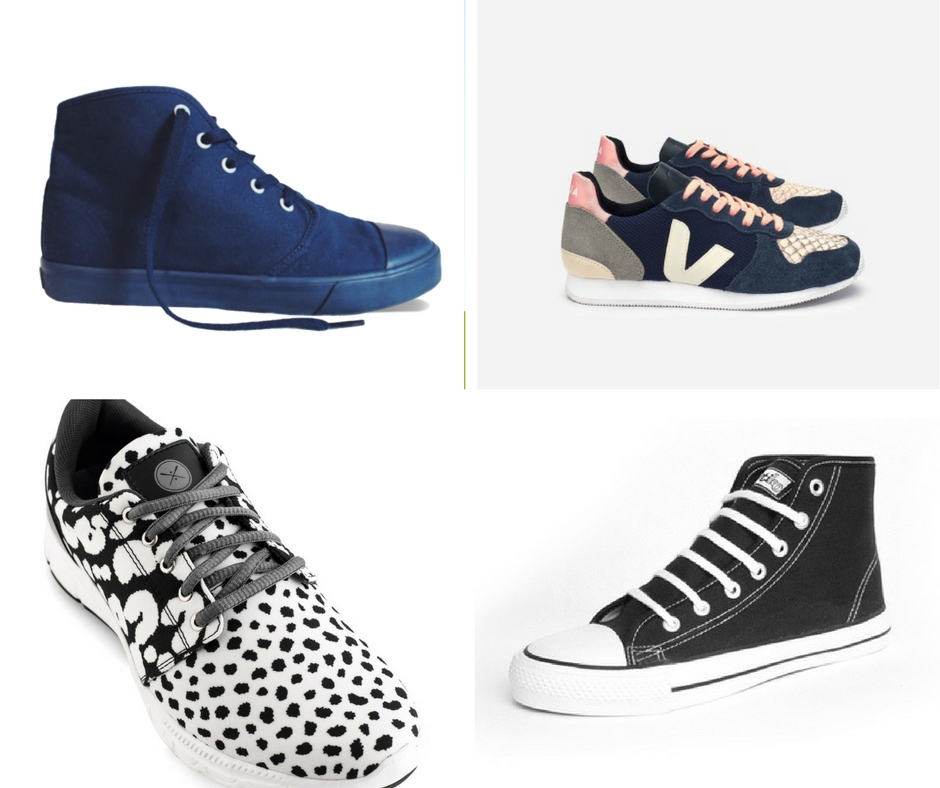 In Clockwise Order: Bangs Image Source, Veja Image Source, Inkkas Image Source, Etiko Image Source
Bangs
Bangs Shoes pays their workers fair wages and give them a nice long lunch break during their day. They're made in a family-owned factory that helps to ensure workers are treated fairly and with respect. The Bangs company invests 20% of all profits into entrepreneurs on Kiva!
Price: Around $60-ish
Buy Here
Veja
These Fair Trade Certified shoes are ethically made, using eco-friendly resources, and treating their workers with dignity. They also boast that they do zero advertising and offer vegan shoes!
Prices: vary + free shipping to US on most orders
Buy Here
Inkkas
This company is concerned with deforestation and will plant one tree for every pair of shoes purchased. They partner with local artisans to help the boost the economy of that region, while working to ensure everyone in their supply line is treated and compensated fairly. I'm dying to try these Flexaire workout shoes, but they also have high and low tops as well as jogger/sneakers, and boots!
Price: the flexaire pictured is $79, but prices vary on other sneaks – and their clearance rack is ridiculous! I actually bought a pair of the Flexaires for $29!
Buy Here
If you use this link above, you'll get $10 off!
Etiko
Etiko produces fair trade, organic, vegan sneakers with style. They are a very transparent company who seeks to source the best materials and ensure every part of their supply line is compensated fairly for their work. They also have clothing and slippers!
Price: $72.50 + shipping
Buy Here
15 Local Services (hello, massage)
Giving gift cards doesn't go out of style. Here are some suggestions for the fitness lovers in your life (and hey, even the fitness-phobics!):
Massage
Mani-Pedi or Spa
Haircut
Fave Coffee Shop
Farm-to-Table Restaurant
Class Pass or Personal Training Package
Cooking Classes
If you're looking for something online, I looooove my Plan to Eat subscription! Check it out here:
Plan to Eat
It's so affordable, and I love that I can plan my meals and it formulates a grocery list. Easy-peasy.
Best for Last: Fitness Subscription!
You can gift a membership to The Fit Tutor, which includes nutrition coaching, online workouts she can do at home or at the gym, workout programs, and accountability! She will be supported and encouraged and not just another number. You're supporting a small business- andddd 5% of my profits goes to help feed hungry kids. Her workouts will literally save lives!
Check out all the plans I offer here!
(Since there's various plans, I don't have a cool gift card you can just download. Email me which plan you want and for how many months and I'll send you one ASAP!)
It's nice to give her things, but giving her a coach is giving her empowerment. If online isn't her thing, find a local personal trainer or nutrition coach!
Since I did all this hard work researching for you, I get to shamelessly promote my own service, right? I think that's how it works. I'm here to answer any questions for you!
Now Get to Shopping!
I know there's a lot here, but I tried to provide a variety of choices that most women into fitness, food, health, etc would be interested in. Don't be overwhelmed; pick the ones you think the lovely ladies in your life would be excited about and pull the trigger! I overthink every purchase, which is why I wanted to make this ethical gift guide.
Don't underestimate the impact of your purchases. I truly believe you're voting with your dollars and voting for the kind of world you want. We sure have a long ways to go, but every step forward counts! I hope you are able to find the gifts that express your love for your friends and family, your beliefs about buying power, and that are within your budget!
I also made an ethical gift guide pinterest board with some other cool, worthy finds!
Happy Holiday Shopping!
Allison
Disclosure
Friends, I want to disclose there are some affiliate links in here, and I so appreciate you using them. At no extra cost to you I make a small referral amount, and I put it right back into growing my business. If you know me at all, you'll know I'm only referring you to companies I can stand behind. I don't own everything on this list, but tried to include respected brands or things my friends swear by if I haven't owned it myself. I also reached out to a few companies and got some free stuff for including them- but I reached out to them after I had decided to include them, not the other way around. Michael Scott would be proud of my swag! Hit me up with any questions about this. Thanks!
I would love if you shared this post to help spread the word about these small businesses and ethical companies doing their part to make the world a better place!