Going green with your workout routine is much easier than you think, and I'm positive both you and the environment will get great results! Try these eco-friendly tweaks to your health and fitness regimen and trust that your workouts are making you healthier and our environment cleaner!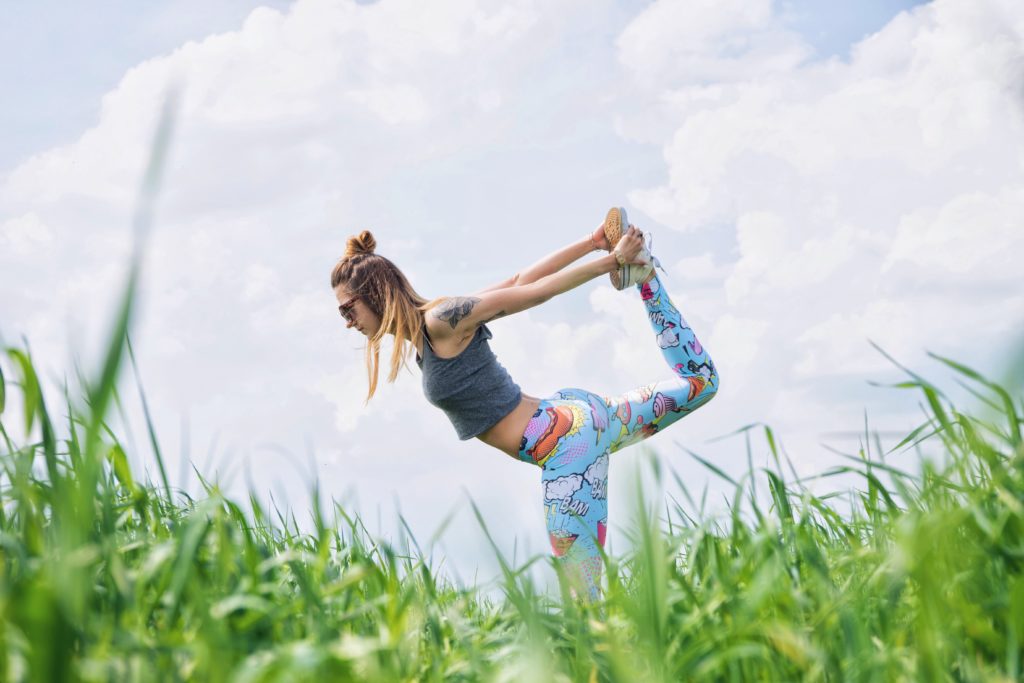 How To Go Green with Your Workout Routine
Get Outside
Equipment-free and, in many cases, right outside your door (so you don't have to worry about using gas or emitting exhaust fumes), using nature can be an obvious eco-friendly way to get your workout on. Go for a run, walk, ride your bike, do a playground equipment strength training routine, or a bodyweight workout in the park! Anyone who gardens knows that can definitely be a workout, too, and biking or walking to the store can be a helpful way to sneak in some more activity if you're busy.
All you really need for a killer workout is some space and your own body, so you'll have everything you need plus some vitamin D and serotonin from our friend the sun! Fight depression and anxiety, save money, save our planet- this way of working out is a winner. Just make sure you don't leave any trash behind!
—> Slather on a sunscreen that's good for the environment, your hormones, and actually works!
Workout At Home
By doing a workout at home, you save gas and fuel emissions, and avoid contributing to the excessive energy usage at the giant corporate gyms. You can do plyometrics and stair stepping for cardio which don't need any energy but your own, and chances are, your lights and laptop/phone will already be on so you're not using many extra or unnecessary resources!
Using an online workout program or app can give you amazing results in the comfort of your home! I started The Fit Tutor to help provide affordable, effective workouts and instruction to work in anyone's schedule. I love workouts like Yoga with Adrienne on my off days. You'll save time you would spend driving to and from the gym, and in many cases, get an even better workout at home.
If you choose this route or getting outside, high five yourself because just 30 minutes on the average treadmill uses enough electricity to light up a Christmas tree for 6 hours and produces two pounds of CO2. Changing up where or how you workout can make a big difference!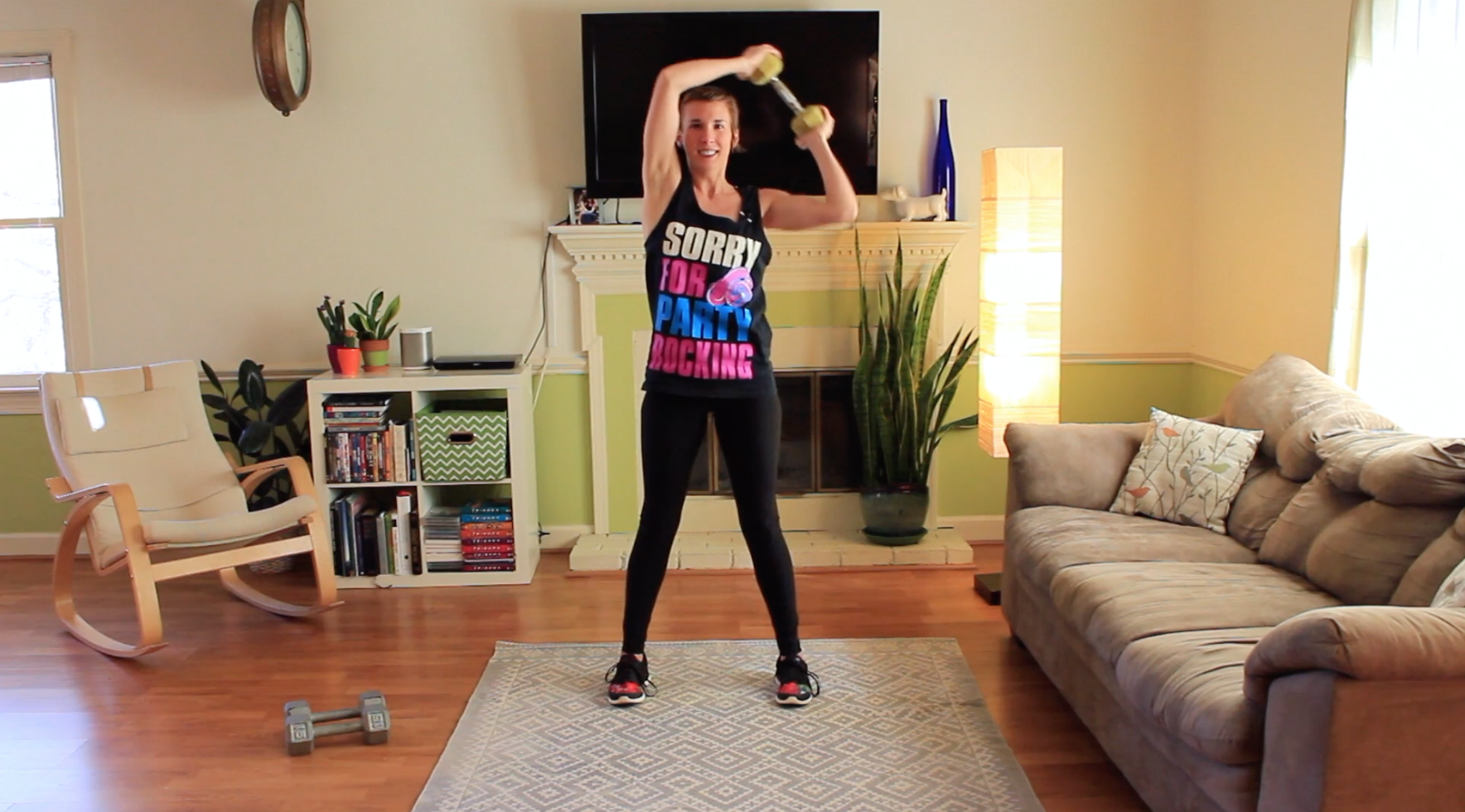 Use Minimal Equipment
A major pro of the first two mentioned is that you won't need much equipment. Workout equipment takes power, water, and other resources to make, and our environment gets polluted while it's shipped your way.
By using only a little equipment (bodyweight or a set of dumbbells for example) you can get great results without needing the latest and greatest. I personally use a pair of Powerblock adjustable dumbbells. They're all I need, they're made in America, and have a lifetime guarantee. I am unsure of their manufacturing practices, but I know I won't need to worry about creating more waste or using energy and resources to make more workout equipment for my health. Bonus: they take up minimal space in my closet-less apartment!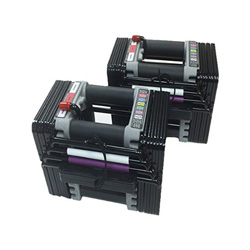 I've listed some other eco friendly-ish options below!
Gym Person or Desperately Need your Treadmill or Cardio Equipment? Here's what you can do
Join That Gym
If you're a gym person, don't feel guilty. You can still go there while doing your part to go green! Portland has a nationally renown Green Gym and it's impressive. Look for something comparable in your city or town, or talk to the owners about what they are doing to reduce their waste and energy use.
You can use your own energy for your cardio! Using equipment like boxes, cones, the TRX suspension system, monkey bars (I could go on and on here) to get your heart rate and metabolism up. Do plyometrics using your own bodyweight to blast fat. You can get an awesome workout using the equipment that doesn't require any extra energy (well, besides your energy)!
You can also increase the incline on your treadmill to use less energy. Bring your own reusable water bottle, and limit your towel usage to only what you need. Using machines at the gym can be more eco friendly than buying your own.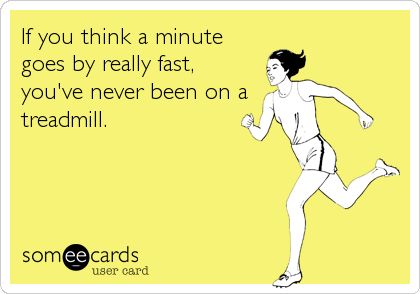 Eco-Friendly Equipment
If you're looking to buy your own workout equipment or cardio machines, look for green ones, like these choices from SportsArt. (Educators, you could become a local celebrity after getting a grant for these babies for your school!)
The Powerblocks I mentioned before are made in the USA and have a lifetime warranty. They make an awesome pair of adjustable dumbbells! This Barefoot Yoga Eco Friendly Mat is a great green option for yogis and yogi wannabes.
You could go all out and buy a stationary bike kit to help power your electronics– or heck- even to do your laundry!
And if your competitive and want to top your other green friends, you could ask for this human powered elevator for your birthday…
Reduce Reuse Recycle
Well, we covered reducing with the type of equipment you use, but have you thought of buying gently used fitness items? This can cover a wide variety of things like
clothes
gear
dumbbells, machines, yoga mats, equipment, etc
shoes
water bottles
kitchen items for healthy cooking, prep, and storage
I try to buy everything thrifted or used with the exception of shoes (I'll buy other types of shoes pre-loved, but I workout so much I prefer new shoes) and sports bras! (Underwear is assumed right, I don't need to clarify that I don't buy used underwear, do I?! Side note: I only get my underwear from here)
Check out your local thrift stores, places like Play It Again Sports, or online shops like ThredUP, Poshmark, and Geartrade.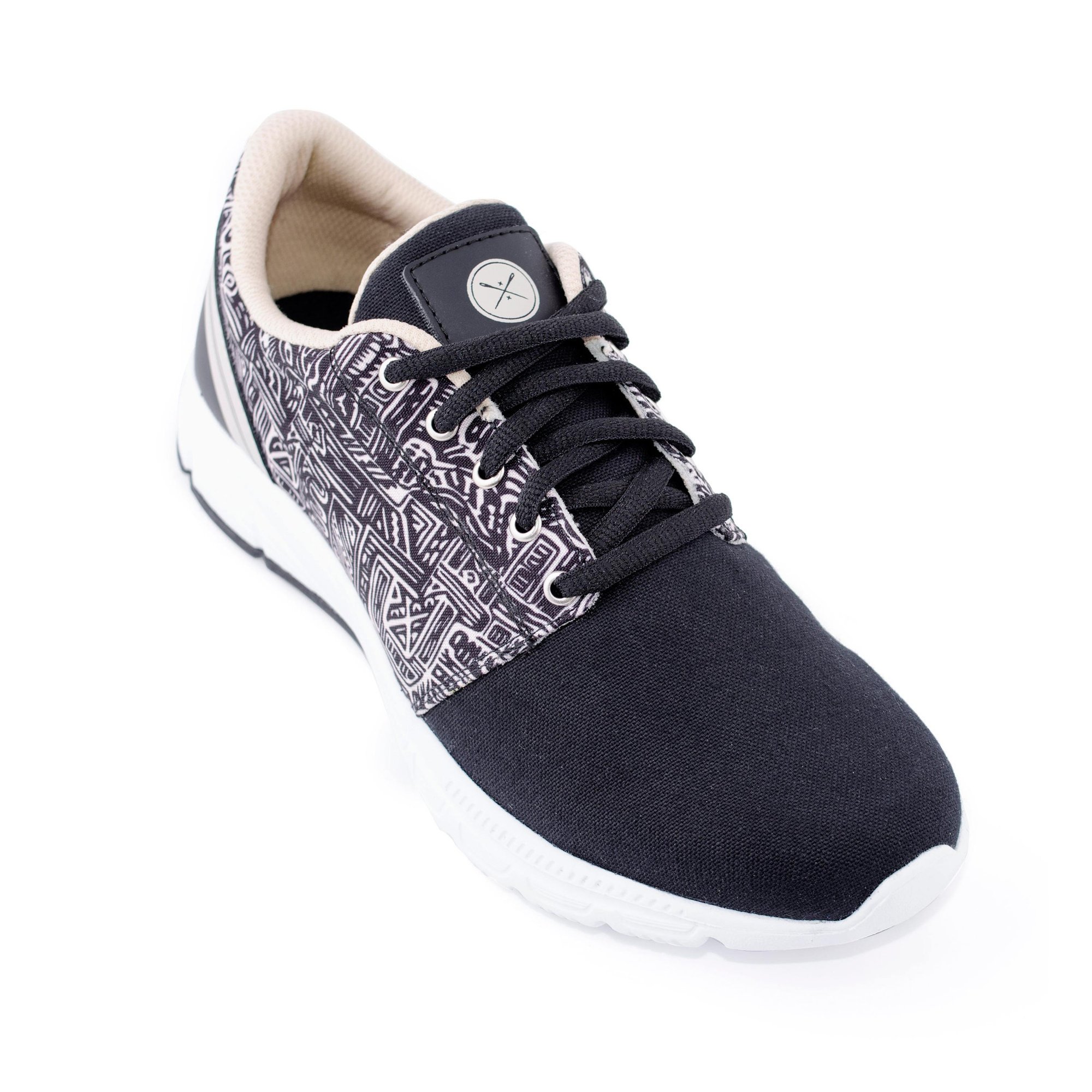 Inkkas is a great brand that plants a tree for every pair purchased. They're ethically made and vegan!
While we're at it, here's a post I wrote about restoring rusty weights, and don't forget to recycle your old shoes!
Buying New
If you're going to buy something new, do a little research. Many brands are out there solely for profit. Others are after profit but they have a conscious. Choose the latter.
Things made locally or in America (if you're American)
Research the heart behind the company

do they give back?
who do they donate to?
how are they trying to decrease their pollution and save resources?
what are their factories like?

Companies who make products from recycled goods
Ethically made

It's worth the inconvenience to care about this, and if they don't care about people they sure as hell don't care about the environment
Many sweatshops are dumping into water sources and not allowing locals safe water to drink
And… you'll get SUPER DUPER bonus points if you buy something cool like shoes or yoga pants made from plastic bottles. How cool is technology?! I love these super soft yoga pants made from recycled PET plastic, and covet these Adidas Parley shoes made from marine plastic.
—> I've recently read that you shouldn't buy things made from plastic because it ends its ability to be recycled… I'll look more into this, but if you know, feel free to post in the comments. I've heard arguments on both sides <—
Make sure your hard-earned money is voting for something you care about! I know it sounds overwhelming, but trust me, it's easier than you think!
Just Say No to Plastic
Just like the Goonies, some plastics "never say die." If you're not recycling a plastic item, depending on it's makeup, it could take decades to degrade. Now, think of how many plastic things you use and throw away because they can't be recycled, or there's only trash can around… yikes!
I don't know about you, but every time I get on Twitter I think the world is ending because people are freaking out. Although that could be true, I'd like to be hopeful and plan for future generations being able to enjoy planet earth. Avoid plastics when possible. Recycle everything you can.
Where you start depends on how much plastic you're currently using. If this task seems impossible, just start with something simple. Start to limit your use of plastic water bottles, for example. Simple solutions like buying a glass or tin reusable water bottle can save around 1500 bottles per year (depending on your hydration levels)! Little things can add up big time.
Go the extra effort to recycle any plastic that you can, and start to look at what you buy at the grocery store. All plastics #1-7 (except styrofoam) can be recycled, but some take a little extra work. If something has a non-plastic alternative, it could be a better choice! And you can always look for other plastic items that have been used.
Be Dairy-free and Plant-fueled
Although I don't personally believe a solely plant-based diet is perfect for everyone, consuming more things that were grown vs things that were manufactured is a great way to go green. Also, pesticides wreak havoc on our land and bodies, so choosing local and organic fruit and veggies is the best. If you can't find something local, just looking for the Organic label is another good option.
Dairy and cattle farms are one of the top causes of pollution, so consuming less dairy and eating less beef can benefit our planet. If or when you do eat these products, choosing grass-fed and local are the best options for the environment. Honestly, any conventionally raised meat (non-organic and not pasture raised) is a nightmare for the environment.
Instead of processed, packaged foods, make your own protein bars, smoothies, and choose real foods to fuel (and re-fuel after) your workouts! No packaging means less waste. And composting food scraps is a must!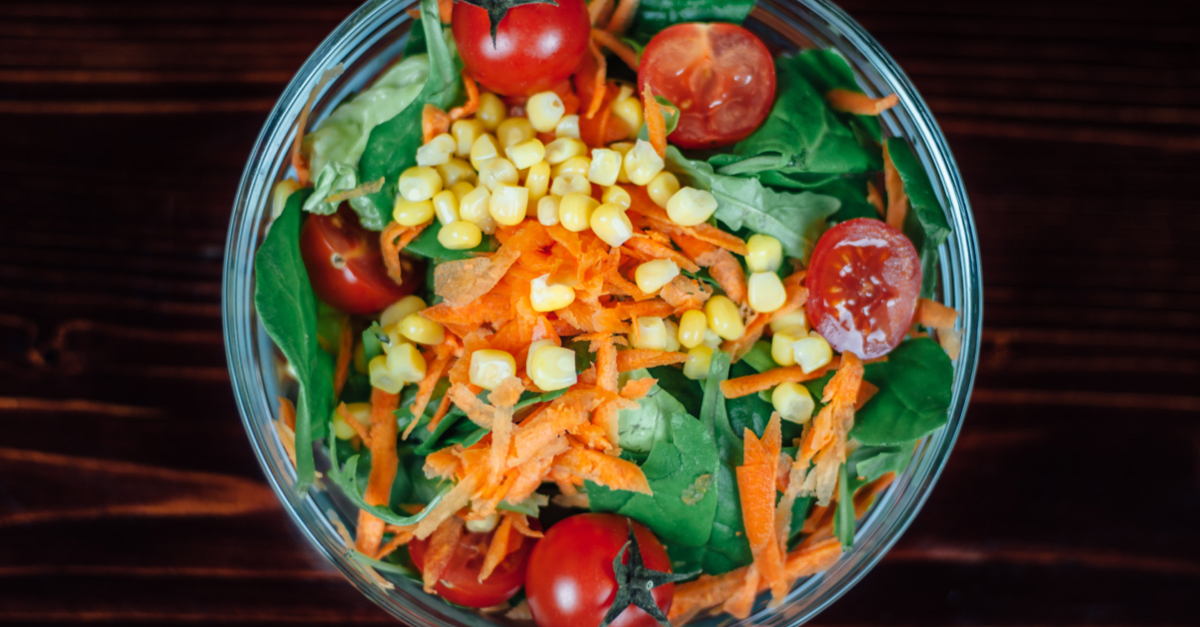 Use Cardio For Good
Most people are pretty overwhelmed with changing up their habits or routines. I totally get it. We all have so much going on, and thinking about "overhauling" anything makes me start to sweat.
Education
One easy way to go green is to use your cardio for good: Podcasts, audiobooks, and striking up a conversation with someone more seasoned than you can help you learn more about this important topic, make it easier to understand, get actionable steps, and – bonus! – defeat boredom.
I haven't personally branched out here yet, but researching this has got me pumped and I'm ready to add some Green and Sustainability podcasts to my list! If you have any (or books) to recommend I'm all ears :)
Races for Green Causes
Choosing a local race that benefits an environmental cause can be a great way to use your cardio for good. Buying tons of new gear and traveling far to races or your favorite running path can increase your carbon footprint greatly. Keep this in mind as you search for a race!
Use an app like Charity Miles to give back for getting healthy.
Or simply walk, hike, bike, or run around your neighborhood and pick up trash. Or after swimming some laps or paddle boarding, help clean up your local lake.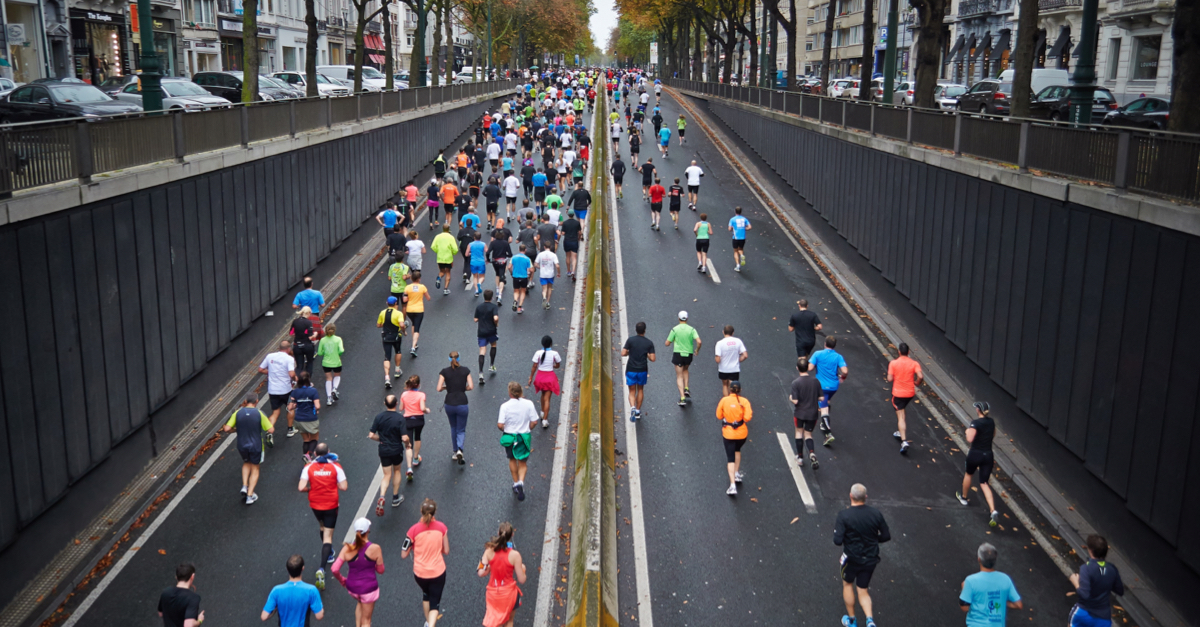 Post-Workout Green Clean Up
Wipe down equipment with eco-friendly sprays like Seventh Generation or Method cleaning products. A simple Water and vinegar solution will work just fine, too!
As you freshen yourself up after your sweat session, choose products without harsh chemicals that not only can disrupt your hormones, but can pollute our waterways. Try these on for size:
Run any of your personal care products through the Think Dirty or Good Guide apps to see if they need to be replaced!
Now: Just Start!
Start where you are. I know, I know, you will read articles about how the earth is dying and we all should have started this decades ago. Starting this journey now and doing what you can now, can still have an impact. Unless you can time travel, I think this is our only option :)
Pick one that I mentioned and run with it, or try something from each category! As much as our Western culture promotes individualism, we still desperately need each other. We need everyone to do their part, and the first step is just starting!
I'm not claiming to be an expert on the green side of fitness (or life…), but I'm determined to improve and do my part. I'd love to help you on your journey to eating better and exercising more. Reach out if you have any questions! If you want to get in shape at home, my online workout programs and nutrition course are a steal – and they work!!
I'd love to hear your Eco Friendly workout tips in the comments, or share which one you think you'll start with!