Leggings are one of the greatest creations ever.  Slimming yet stretchy, comfy yet fancy, for workouts, lounging, being a hot mess at Target, as well as looking classy. We should celebrate this gift by purchasing leggings that were
made by workers who are treated like human beings
are better for our amazing planet earth!
Here are a few ethical and eco-friendly clothing brands to help you look and feel amazing while knowing you're giving back and supporting things your heart cares about!
Why Ethical and Eco-friendly Clothing?
Although there are many garment factories that have improved greatly in recent years, the majority of our clothes are made by people (including children) who work their entire day, sleep on the floor of the factory, make chump change, and are often exposed to dangerous working conditions. I know you, and I know you don't want some slave making stretchy pants so you can feel good after stress-eating Ben & Jerry's. Friend, I'm with you!
Many of these garment factories are polluting the hell out of the land they are on and pushing fast fashion, which produces an incomprehensible amount of waste. Oh, and it takes 2,700 liters of water to make one shirt, which would be enough water for one person for two and a half years.
The brands I've picked out for you today are helping you get fun leggings to slay your workout in (or re-watch Unbreakable Kimmy Schmidt in) while promoting the values you stand for!
If price is a concern to you then check out local thrift stores, online secondhand stores like thredUP, Poshmark, or set up a clothing swap with friends and let them know what you're looking for. Each of these brands listed offers a discount on your first order if you sign up for their mailing list, so that's an easy win!
5 Ethical and Eco-Friendly Clothing Brands for Amazing Leggings
Girlfriend Collective
My girlfriend leggings are delicious. They are incredibly soft, flattering, durable, not see-through, and they have the perfect amount of compression for during and after a workout!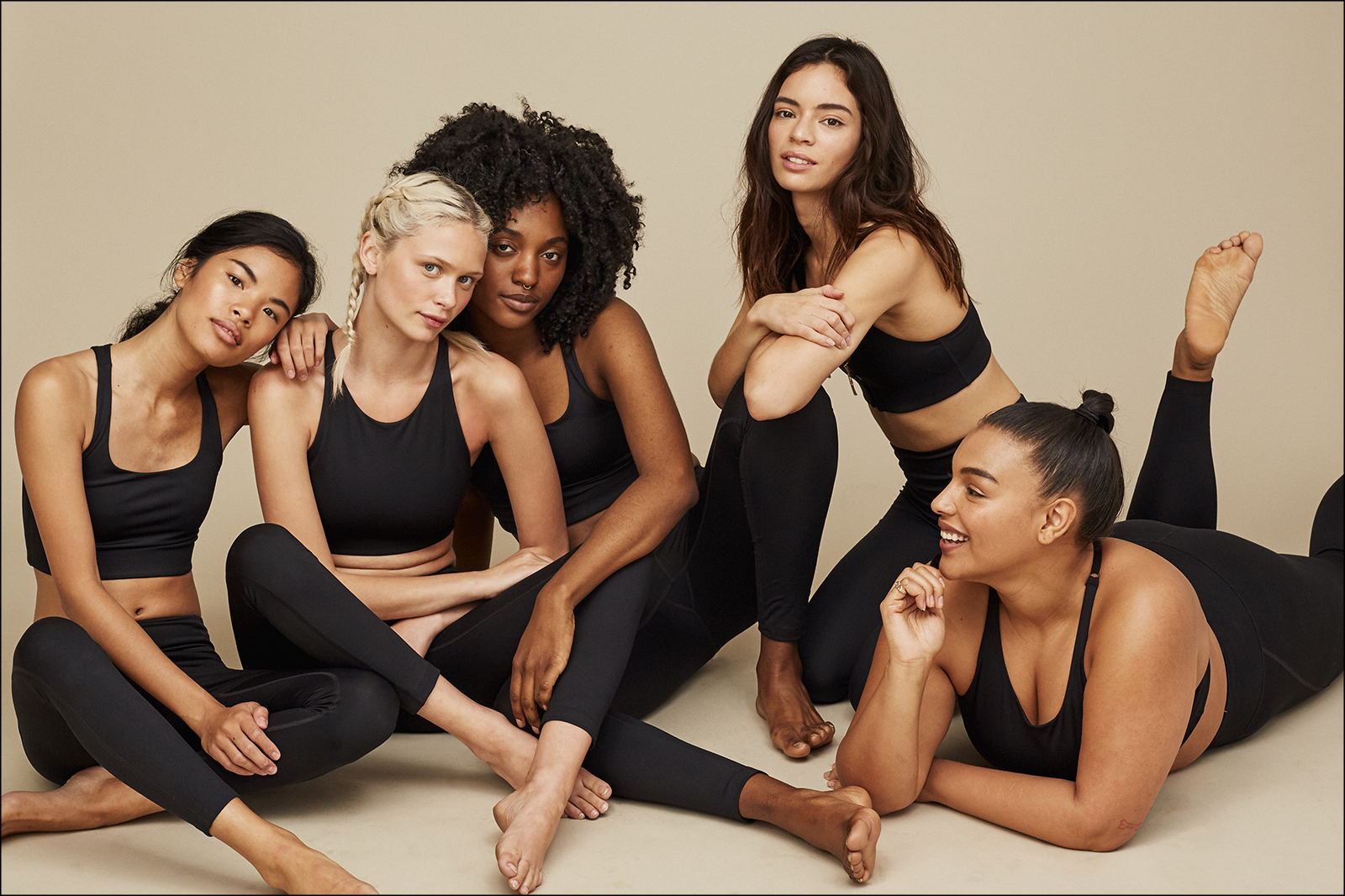 Why I love Girlfriend
These are crafted from recycled polyester, which is made from PET plastic that is BPA-free. Plastic waste is a huge problem, and they are turning this waste into my favorite workout pants- pure genius.
Their process is crazy-cool. Their processing center is owned by a Taiwanese family and is government certified. They break down the plastic into little PET chips, and after some washing, heating, cooling, and magic, they turn them into ridiculously soft, durable fabric. '
Girlfriend Collective also uses eco-friendly dyes, and any water used isn't allowed to pollute nearby rivers or streams. They treat the water immediately, and once it's approved by the Taiwanese EPA, it gets released into a river. The cherry on top is that the dye mud is turned into paving stones to make sidewalks.
Freakin. A.
They also start workers at 125% of the minimum wage, provide lunch to workers, and refuse child labor.
If you like to nerd out on this stuff like I do, read more about their processes and fabrics and read more about the company and other issues they are working on.
Get Yours
I obviously love this company- and my softy-soft leggings,- and I'm excited they just officially launched their site with a variety of colors!
(By the way, here I am wearing mine in this Glute Exercises blog!)
Price Range: $58-$68
Follow them on Instagram
Pact Organic
I recently purchased my first pair of Pact leggings, and so far they are a dream. They are comfortable, and the perfect amount of stretchy but still fitting. Good for workouts as well as Pinterest-ing on the couch. They are a tad see-through when you bend over, so they would pair well with a long shirt or dress. I haven't had them long enough to personally comment on the durability, but so far they seem great- and are definitely in a good price range!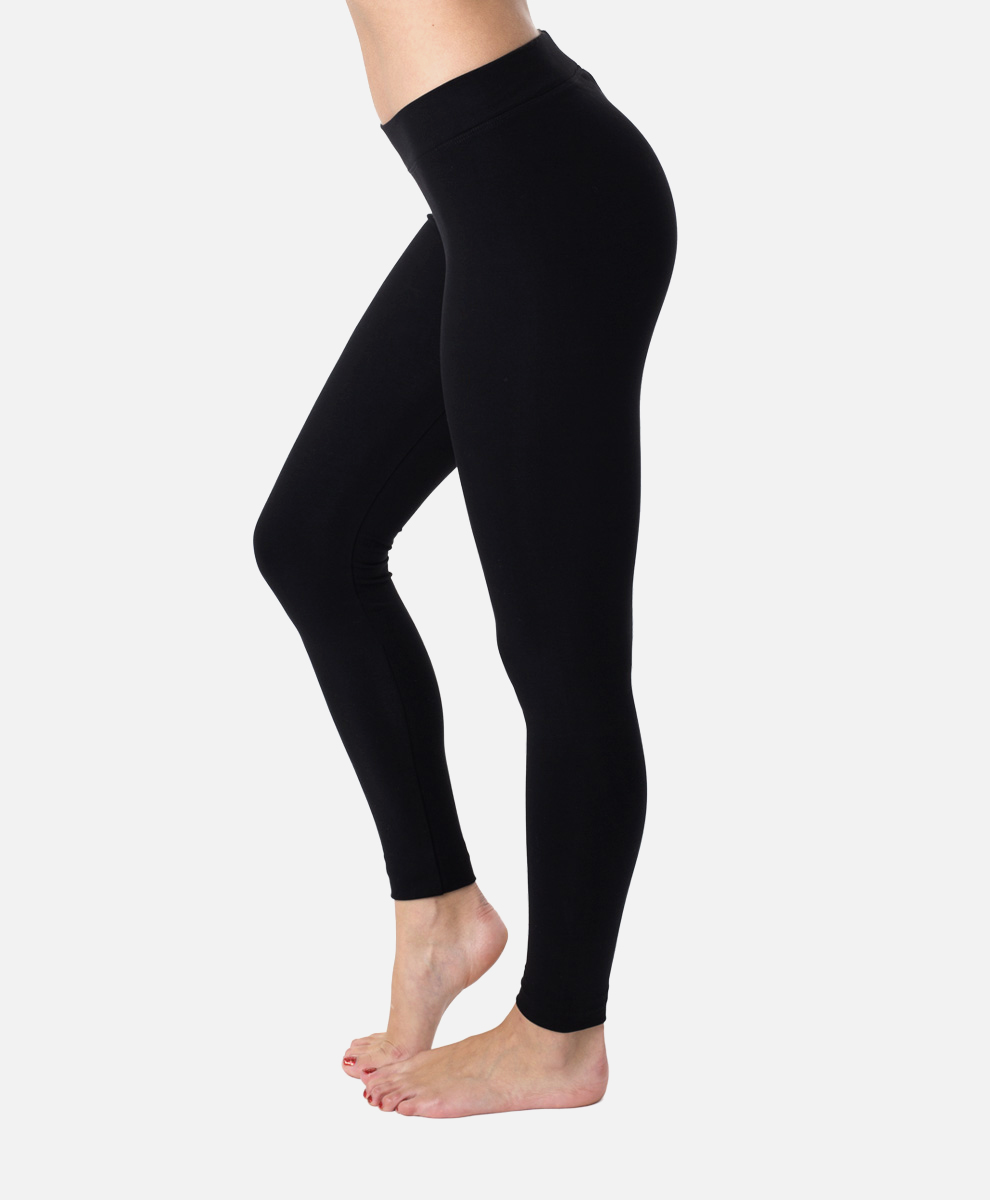 Source: Pact Organic
About Pact
I love that they use organic cotton, which is better for the environment as well as the farmers and garment workers. And this company produces Certified Organic clothing, which means they use eco-friendly dyes and cannot use toxic metals. Organic cotton farming uses 71% less water and 62% less energy than non-organic. It also fights to protect worker rights, guaranteeing living wages and safe working conditions. In fact, certain Pact products are Fair Trade Certified, to help empower families and workers throughout the supply chain and ensure they are treated and compensated fairly.
They have much more than leggings, too, so you can also get pants, hoodies, underwear, shirts, etc for men, women, and children! They also have fun colors, although I just got black. :) I love mine so far, and we got a coupon for free socks, so I got my hubby a pair of striped socks and he loves them. We will definitely be buying from Pact in the future!
Get Yours
Price Range: $29.99-$34.99
Follow them on Instagram
Four Athletics
Friends, I've shared with you before that I'm pretending to be a minimalist, so I cannot buy another pair of leggings until I need them. I need to make Marie Kondo proud, right? But when that day comes, Four Athletics leggings is on my list! I'm psyched. I've researched them, drooled a little, and am excited to share them with you!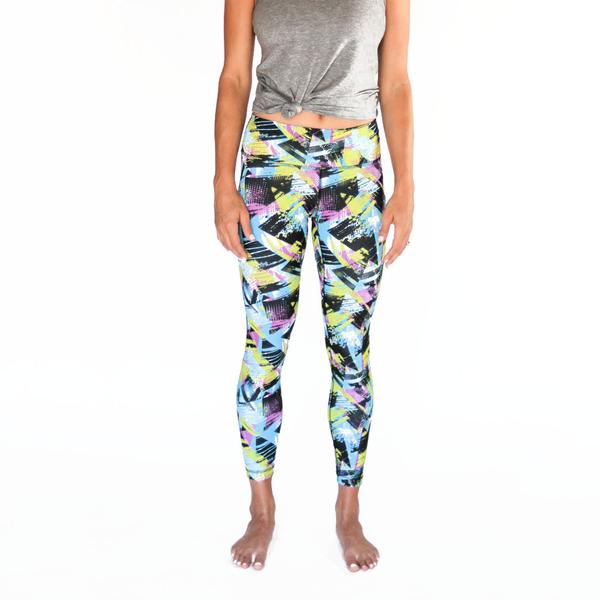 Four Athletics leggings are made in the USA, and crowd-funded and then manufactured to eliminate waste. Slow fashion is better for the environment as well as the people making your clothes, even though it means you may have to wait on your order. Good news: by crowd-funding, you purchase at 40-50% below the retail price! If an item doesn't get fully funded, then you get your money back. Not into that? They have a sweet "core collection" for both men and women that's always in stock!
The crowd-funded leggings are fun and bright, and perfect for motivating you through even the toughest workout! I realize that just because something is Made in the USA doesn't mean it's ethically made. However, I spoke with someone from Four Athletics and they said their clothes are sewn in LA where they are able to personally oversee the working conditions.
They also said their supplier ethically sources the materials used, and is internationally certified for producing green textiles. They didn't provide the name of their supplier, but obviously they are doing a lot to bring good jobs to America instead of using easy-to-access sweatshops overseas to save money, and are taking great leaps to reduce waste!
Seriously, I want everything on their website!
Get Yours
Price Range: $58-$66
Follow them on Instagram
Update- I ended up buying a pair and I loooove them. See them here.
Use alisonlora15 at checkout for a discount!
Greater Than Sports
I discovered this brand after coveting my friend's leggings with mesh stripes. She excitedly told me how they were made and that she loves them. I've definitely added these to my list. I'm obsessed with their styles- as well as the ethics and eco-friendly consciousness behind the brand!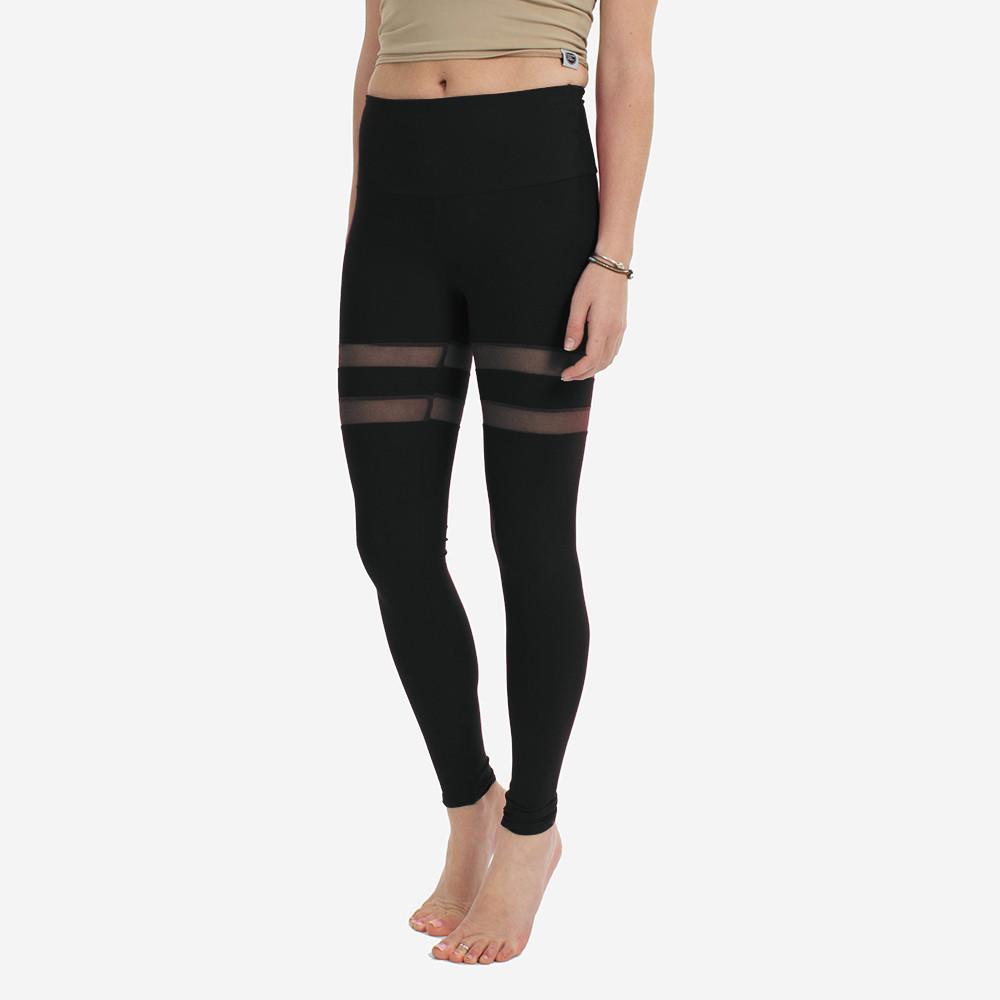 At Greater Than Sports, you place an order and then they make your leggings. If you share your instagram handle with them they will send a video of them being made! How's that for transparency?! This greatly reduces waste, and each product is hand-made in their facility in Upstate NY.
They have a wide variety of colors, styles, and lengths of leggings, and offer way more than just yoga pants for both men and women! I think my top choices are the perfectly fit crop yoga pants and the apex leggings!
Get Yours
Price Range: $60-$85
Follow them on Instagram
Update: I now have 3 pairs of GTS leggings and a crop top, and my faves are the apex. See them here.
Satva
Satva has reasonably priced leggings, a fun variety of patterns and colors, and has great sales! I like that you can also buy other items like bras and shorts as well as children's clothing, too!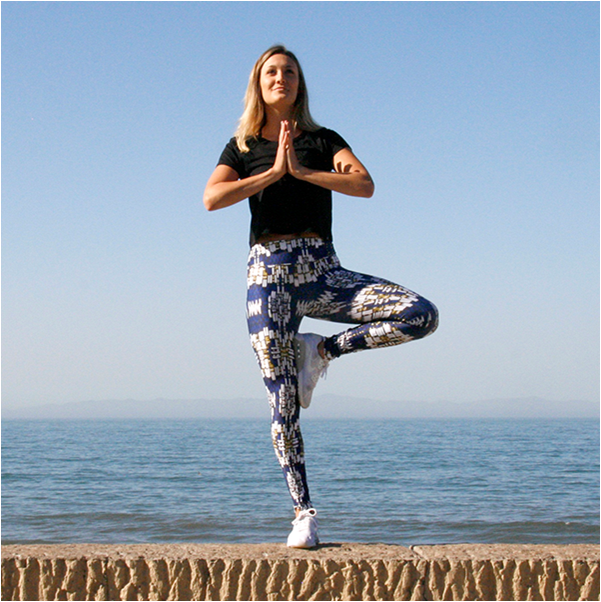 Their clothes are made from Organic cotton, which, like we discussed before, is beneficial to the environment, as well as the health of the farmers and garment workers. They have partnered with Suminter India Organics, which helps support the economic development of impoverished farming communities while improving the environment. They also do not use toxic waste or heavy metals, and use only eco-friendly plant based dyes.
After beasting a workout and looking at your strong, amazing self in the mirror, you can know your leggings purchase helped fund the education of girls in local villages and provided livestock immunizations and medical care in rural Indian villages. You can read more of their inspiring story here!
(Side note: I know this post is about leggings, but I'm loving the Gia Joggers – they look like something I want to wear literally every day!)
Get Yours
Price Range: $49-$64 (but have great clearance leggings for $20-ish!)
Follow them on Instagram
Update: I did a collaboration with Satva and had a lot to say. They are an amazing company!
Bonus Brand: Love This! By Sean Lambert
Y'all I moved to Portland and met my husband's cousin, who is a legend. Not only does he throw a killer backyard barbecue, he is currently my fueling my inspiration by stepping out and pursuing his dreams. He's a talented artist who just produced his first clothing product: super cool yoga pants, both designed and manufactured in Portland, Oregon. Buy purchasing his leggings you are most definitely supporting small business and ethically made clothing.
He's also ridiculously generous to Kyle and me in our new city, so by supporting him you're basically indirectly buying me a drink, and to that I say thank you!
I love how bright, colorful, and unique they are!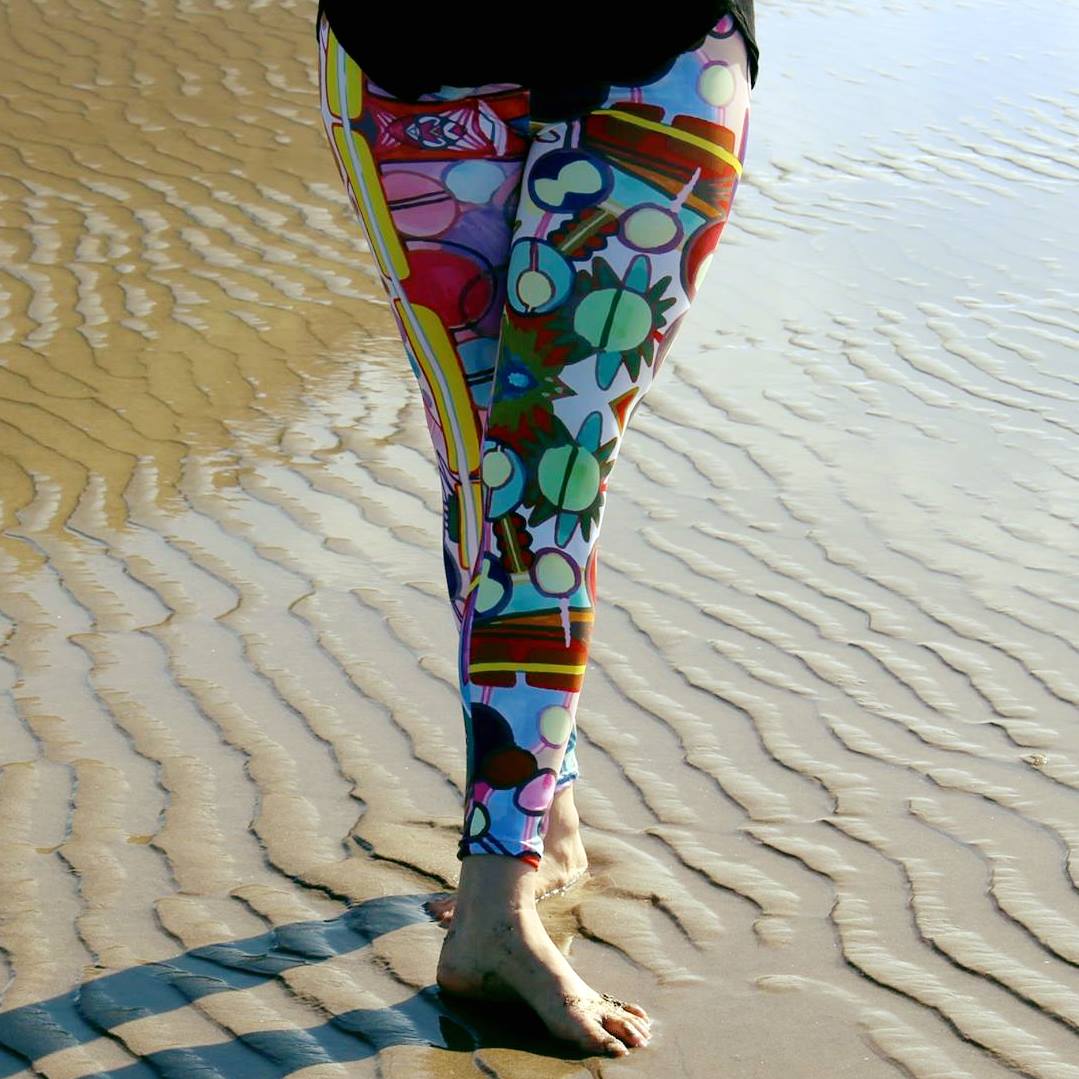 Get Yours!
Price: $72 (+ free shipping)
You can message him about the pants via his artist instagram page (and check out his other artwork, too!)
And pay via his Venmo (@Sean-Lambert-22) or by using this Paypal link.
They are really comfy, and they also make my butt look better than it really does, so I'm pretty psyched about that! Get yours before they sell out!
Check out his other designs for the pants here and follow him on Instagram while you're at it.
Make A Difference
Isn't it awesome you can make a difference and vote with your money just by buying awesome leggings?!
Shopping ethically can feel overwhelming, but this is a great place to start. No company out there is perfect. And good research and transparency can be hard to find. I'm excited you're on this journey, no matter if this is the first time you've thought of it or you're judging me for what I novice I am :)
Some of the choices listed here are an investment, but they aren't the only options out there. And they are all high-quality, so you'll notice they stay nicer longer and look better than your $15 leggings from Target. You can sign up for each brand mention's mailing list to be notified of sales, too.
I encourage you to research the ethical practices behind your favorite brands, and shop pre-loved clothing, too. I buy most of my clothing used, and although I'm no fashion icon, I do alright!
(No Really, You Can Make a Difference!)
What's happening in our world can feel overwhelming, and sometimes we feel so small and that we can't make a difference. Choosing companies that care about the environment, give back to their communities, and work to improve factory conditions makes a huge difference. They don't even have to be made in the USA. Choosing companies that are paying living wages to people working in overseas factories can literally change a life.
This post isn't intended to make you feel guilty, stress you out, or add to your plate. It's meant to highlight some brands who are giving back and show you some hot leggings to put on your wishlist or in your shopping cart!
Better yet, set some goals and put $10 away each week you achieve them, and pick out a sweet new pair of leggings as your reward!
Get in Great Shape to Rock Your Leggings
I'm cheering you on as you think about making more ethical and eco-friendly clothing choices!
I'm also here to help you look amazing in them! The Fit Tutor offers online workouts, nutrition coaching, and accountability to help you reach your goals and stick to them! It's ridiculously affordable, so check out the plan options!
Oh, and this is also an eco-friendly way to get in shape while supporting small business! BOOM! You are all over good choices today, friend!
I'd love for you to share your favorite ethical workout attire in the comments, as this is not an exhaustive list by any means!!
You can also check out this guide to ethical athletic wear for women!
And thanks for sharing, friends!