Overfishing. High mercury levels. Toxic fish farms. Healthy protein. Good Omega-3 content… There's so much information to sift through when trying to choose healthy seafood. It can be overwhelming. Don't give up- fish can be a healthy option when chosen correctly. And this choice matters for your health and for our oceans! This Detox Your Life in a Year post will help you make a well-educated decision when buying seafood.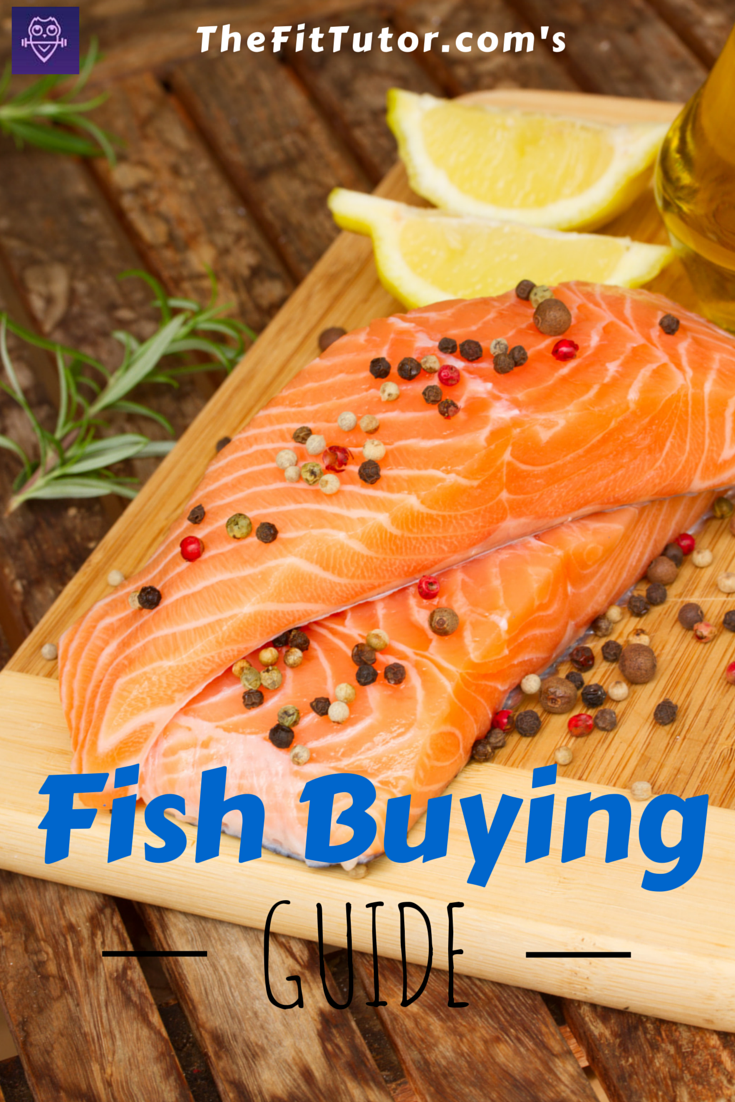 Sustainability
The Problems:
Fish farms are producing an unbelievable amount of pollution. Fresh fish must be air-transported, which is the most energy intensive method. Many of our favorite fish are being overfished. This not only depletes a population, but also puts traditional fishermen and women out of business. These fish are caught too young, before they can reproduce. Many are caught by bottom trawling, which destroys the ocean floor. It also catches many unwanted sea life (including sea turtles!), which usually end up dead.
The Solutions:
We must read labels and educate ourselves on what type of fish to eat, as well as learn to look for how it's caught. Look for fish that were Hook and Line caught or caught by Pots and Traps, and avoid if it says they were caught by bottom-trawling. Buying local and/or frozen fish helps to cut down on transportation costs and saves energy. Just make sure that local fish is healthy to consume and not overfished.
Don't look for the USDA's organic label on seafood. The government didn't create a strong seafood labeling program, and many "organic" seafood is from a farm. Look for seafood with the "Certified Sustainable Seafood" label from the Marine Stewardship Council  (MSC). This is a trustworthy organization and will ensure the fish you are eating was sustainably caught. You can also eat fish lower on the food chain. They are healthy choices (less mercury) and aren't overfished. Good choices include squid, mackerel, oysters, sardines, and mussels.
Fish Farms
The Problems:
Fish farms pollute the ocean by keeping millions of fish in close quarters in their own sewage. They also promote the spreading of disease and sea lice infestations. Farms give the fish chemicals that hurt both the ocean and the consumer. They are notorious for giving their fish antibiotics, color additives to look appetizing, sex hormones to induce sex change, as well as other chemicals. These not only harm the fish and oceans, but also the people who consume them. For example, farmed salmon has 10x the amount of toxins as wild salmon. Many farmed fish test positive for high levels of PCBs, which California recently recognized as a carcinogen and endocrine disruptor. Non-carnivorous fish, like catfish, are fed GMO corn and soybeans. Not enough research has been done to determine the safety of GMOs.
The Solutions:
A good rule of thumb is to buy wild caught fish as long as the species isn't overfished. If you must buy farmed, make sure it's not imported. The US has stricter standards than most foreign fish farms. Although the US still allows antibiotic use, and there's not much regulation on fish feed.
Some farmed fish are a better choice than wild caught. Look for these types of farmed seafood: farmed shellfish and freshwater coho salmon (made "the super green list"). Other types can be an OK choice when compared to wild caught. Look for US Barramundi, US and Canadian Rainbow trout, and US farmed Catfish. Beware, however, that most farmed fish are fattier than wild caught, but have lower levels of Omega-3's. Avoid farmed salmon and tilapia (especially imported) at all costs. Do your research!
How Fish Impact Our Health
The Problems:
While seafood is usually a great source of lean protein and omega-3's, it also can contain harmful chemicals and additives.
Besides the antibiotics, PCBs, and sex hormones mentioned earlier, seafood is notorious for its mercury levels. High mercury levels are associated with
problems with the nervous system
inhibit brain growth in children
harm heart function, and
limit your body's ability to fight off sickness.
The Solutions:
Use a reference guide (pin it or print it out to keep it handy!) for what types of fish to eat, and how often you are allowed to eat them. Some fish are only recommended once a month, and others are allowed several times a week. Mercury stays in your body, so this is something to take seriously. Seafood can be a very healthy meal, but we have to be smart about it.
Here are some great guides:
Guide- By Fish:
Yes. This is complicated and not as easy as we'd like it to be. I've been one of those people just avoiding all fish, but now I have the resources to make a responsible, healthy decision. I recommend downloading the Environmental Defense Fund's pocket guide or Monterey Bay Aquarium's Seafood Watch App to your phone, especially if you buy fish often. Below are guidelines and links for your favorite types of seafood.
Here's how to decipher this list:
This list is in alphabetical order. The name of each species is linked up to the Monterey Bay Aquarium's Seafood Watch description so you can refer to it in more detail. In parenthesis you will see a quick guide to Omega-3 and Mercury levels.
For Mercury levels, consume by category: Low levels, eat as much as you want, but keep in mind sustainability and Omega-3's. Seafood with medium mercury levels should only be eaten 6 or less servings per month, and less for kids. This is from the entire group of medium levels, not per fish! Seafood with high levels should be avoided, or eaten three or less servings per month. After the parentheses you will find information on sustainable choices. Do your part to prevent the extinction of certain species of fish in our oceans!
(High in Omega-3's// Low Mercury levels) Look for wild anchovies from Europe/Adriatic Sea, or ones with the MSC-certified label. Avoid anchovies from the Mediterranean and Black Seas.
(Moderate Omega-3's// High Mercury levels) Look for wild, longline caught sea bass from Heard and McDonald Islands, the Falkland Islands, and Macquarie Islands because of sustainable practices and efforts to increase the population, or look for the MSC-label.
(Not good source of Omega-3's//Low Mercury levels) Often called Pangasius if imported from Vietnam, China, and neighboring Asian nations. The US is extremely proud of the quality of farmed catfish they produce with strict standards, but they still feed on GMO corn and soy. US Farmed catfish also have low levels of mercury and PCB's. Stick to US Farmed if you must eat it, I would just not eat it too often because of the GMO's and possible antibiotics.
(Not good source of Omega-3's//Low Mercury levels) Farmed or hand-harvested clams are the best, most sustainable choice.
(Not good source of Omega-3's// Medium Mercury levels) Imported, handline cod is the best choice and all imported Pacific cod is on the avoid list. Honestly, this one's a little complicated so you should click on the link if you eat a lot of cod.
(Moderate Omega-3's//Low Mercury levels) Feel free to buy grocery store crab- it's wild caught and low in contaminants, just make sure you're getting the real thing and not imitation. Avoid Atlantic Rock and Jonah crabs due to fishing practices and/or population concerns.
(Not a good source of Omega-3's// High Mercury levels) These are overfished, so avoid them if you can. Seafood Watch recommends wild and handline caught from the US.
(Not good source of Omega-3's// Low Mercury levels) Due to concerns of overfishing, look for the MSC-certified label if buying Haddock, and avoid wild caught from the US Gulf of Maine.
(Moderate Omega-3's // Low Mercury levels) Most Pacific halibut is OK, but Atlantic halibut is overfished so it's on the avoid list.
(High in Omega-3's//Low Mercury levels) Wild caught Pacific herring is the only good choice. Atlantic and Lake herring are not recommended, since they are recovering from overfishing.
(High in Omega-3's// Medium Mercury levels) Due to overfishing, Seafood Watch recommends Farmed Rainbow or Golden trout, however PCB levels are moderate in this fish. Lake trout, especially from Lake Michigan, should be avoided.
(Not good source of Omega-3's//Moderate Mercury levels) Spiny lobsters from Mexico are the most sustainable choice.
(High in Omega-3's// High Mercury levels) All mackerels are given the go-ahead, except for those caught by midwater and bottom trawls.
(Not good source of Omega-3's// Medium Mercury levels) Seafood Watch recommends wild, troll, or line caught mahi mahi from the US Atlantic. Most imported mahi mahi is on the avoid list, with the exception of Ecuador who has improved longline methods to reduce catching and killing other species.
(High Omega-3's// Low Mercury levels) Mussels are farmed in a way that may actually improve the surrounding environment.
(Moderate Omega-3's//Low Mercury levels) Oyster farms are well-managed and usually have a low environmental impact.
(Moderate Omega-3's//Low Mercury levels) The NRDC says if you aren't currently eating pollock, don't start. Frozen fish sticks, filets, and imitation crab meat are usually made from pollock. Overfishing is a big concern in this species. Seafood Watch recommends Atlantic pollock from Norway, caught by gillnet or purse seine.
(Not a good source of Omega-3's// Medium Mercury levels) Not much is known about the status of this population, so most are OK except from the South Atlantic, and longline and trawl caught from New Zealand.
(High in Omega-3's//Medium Mercury levels) Go ahead and eat these fish, unless it says it was caught by a long-line or trawl.
(High in Omega-3's//Low Mercury levels) Avoid Atlantic salmon, choose wild caught Alaskan salmon (even canned), or US farmed salmon with an MSC certification. The freshwater coho salmon mentioned earlier is a good choice.
(High in Omega-3's//Low Mercury levels) Pacific sardines caught with purse seine are the best choice, since populations have been rebuilt in the Pacific. Atlantic sardines should be avoided due to overfishing.
(Moderate Omega-3's//Low Mercury levels) Seafood Watch basically says you can't go wrong with choosing scallops, but the NRDC has put them on their "fish in trouble" list. Farmed scallops are a good option to help increase wild populations.
(Moderate Omega-3's//Low Mercury levels) The NRDC recommends spot prawns from Northern US and Canadian waters, wild-caught northern shrimp, and MSC certified pink shrimp. Avoid shrimp (wild and farmed) from Mexico, Louisiana, and the Gulf of Mexico because of illegal fishing and heavy bycatch.
Since there is such a wide variety of sushi, please follow the link and look up your favorite kinds.
(Not a good source of Omega-3's// Low Mercury levels) The NRDC recommends to only eat US farmed tilapia (not foreign), since wild-caught is rarely an option.
(Albacore-High in Omega-3's// High Mercury level) The NRDC says that there is no good kind of tuna due to overfishing, and overall the species has a high level of mercury. They recommend MSC-certified albacore West Coast tuna, pole and line caught light albacore tuna in a can, and canned "light" tuna.
Did I miss your favorite kind of seafood? Head on over to the Monterey Bay Aquarium's Seafood Watch search page to look it up!
---
Obviously, this is a lot of information, and there's so much more I didn't include! I highly recommend saving this blog post by sharing, pinning, or emailing, and don't forget to download the recommended app if you buy seafood consistently.
To make things a little easier on us, some grocery chains, like Whole Foods, have given a guide to help you make a responsible purchase while at their seafood counters. I recommend heading to a local fish store or market, especially if you live close enough to the coast!
Here's a helpful guide on choosing the best fish, now that you know what to look for!
And if seafood is new to your healthy eating journey, here's a beginner's guide on how to cook it!
As always, I enjoy helping you make better, healthier decisions for you and your families. Don't forget to look up serving sizes and recommended monthly allowances, especially you pregnant mommas and those with little kiddos!
Allison
Check out our other Detox Your Life in a Year posts!
---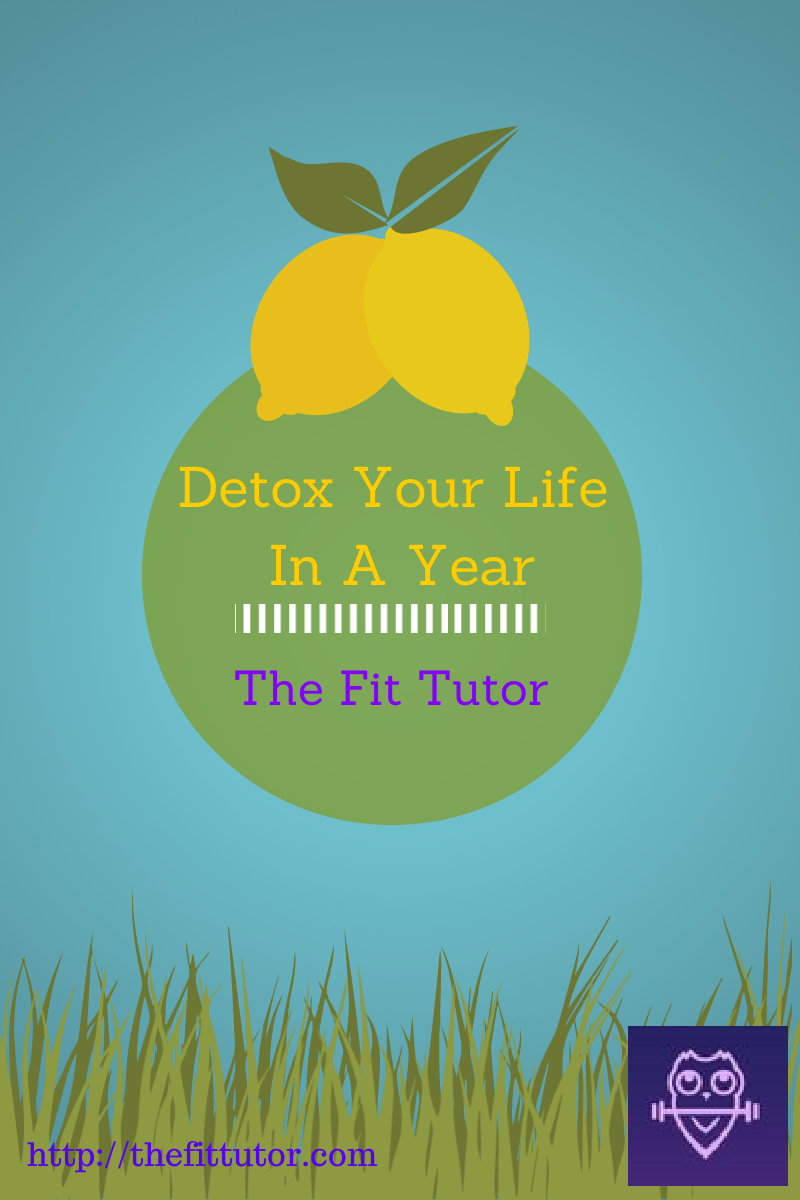 So, So Many Sources:
Environmental defense fund: healthy and eco-friendly fish list: http://seafood.edf.org/guide/best/healthy
The following seafood companies are members of Green America's Green Business Network™ (CABN) and offer seafood that is both sustainably caught and low in PCBs and mercury.
The NRDC Seafood Guide- http://www.nrdc.org/oceans/seafoodguide/ 
The NRDC Consumer's Guide to Mercury in Fish- http://www.nrdc.org/health/effects/mercury/guide.asp
Mark's Daily Apple's Better Fish Choices- http://www.marksdailyapple.com/better-fish-choices/#axzz3F6OqxqT1
Mark's Daily Apple's Salmon: Factory Farmed vs. Wild- http://www.marksdailyapple.com/salmon-factory-farm-vs-wild/#axzz3F6OqxqT1
Environmental Working Group's PCBs in Farmed Salmon- http://www.ewg.org/research/pcbs-farmed-salmon
LA Times' Fishfarms Become Feedlots of the Sea- http://www.latimes.com/nation/la-me-salmon9dec09-story.html#page=1
BlueOceans.org Seafood Choice Guide: http://blueocean.org/seafoods/
Mark's Daily Apple: Farmed Seafood: What's Safe and Nutritious? http://www.marksdailyapple.com/farmed-seafood-safe-nutritious/#axzz3F6WaNFQW
Environmental Defense Fund's Seafood Selector (Healthy and Eco-Friendly): http://seafood.edf.org/guide/best
University of Michigan's Fish/Food Pyramid: http://www.med.umich.edu/umim/food-pyramid/fish.htm
Prevention.com's How to buy Tuna that's Healthy and Sustainable: http://www.prevention.com/food/smart-shopping/how-buy-tuna-thats-healthy-and-sustainable?cid=socFO_20141006_32948376
Prevention.com 5 Fish You Can Eat Without Eco-guilt: http://www.prevention.com/food/healthy-eating-tips/most-sustainable-fish-buy-and-eat?s=7
Rodale News The 10 Healthiest Fish on the Planet- http://www.rodalenews.com/healthy-fish 
US News and World Report's 11 Best Fish- http://health.usnews.com/health-news/diet-fitness/slideshows/best-fish/12 
Seafood Health Facts.org's Seafood and Nutrition: Omega-3's – http://seafoodhealthfacts.org/seafood_nutrition/practitioners/omega3_content.php